I know that there are reproduction unity headlights out there.
BUT, if you like the higher quality look and feel of the original vintage Unity lights, here is a step by step of how to make the smaller 4 1/2" lights into a usable hi-low beam headlamp, with an actual good pattern of light.
First thing is to source a par36 sealed beam replacement, it should have a metal reflector. It should be less than $10, plus shipping.
Then drill out the original bulb mount hole to about 3/4".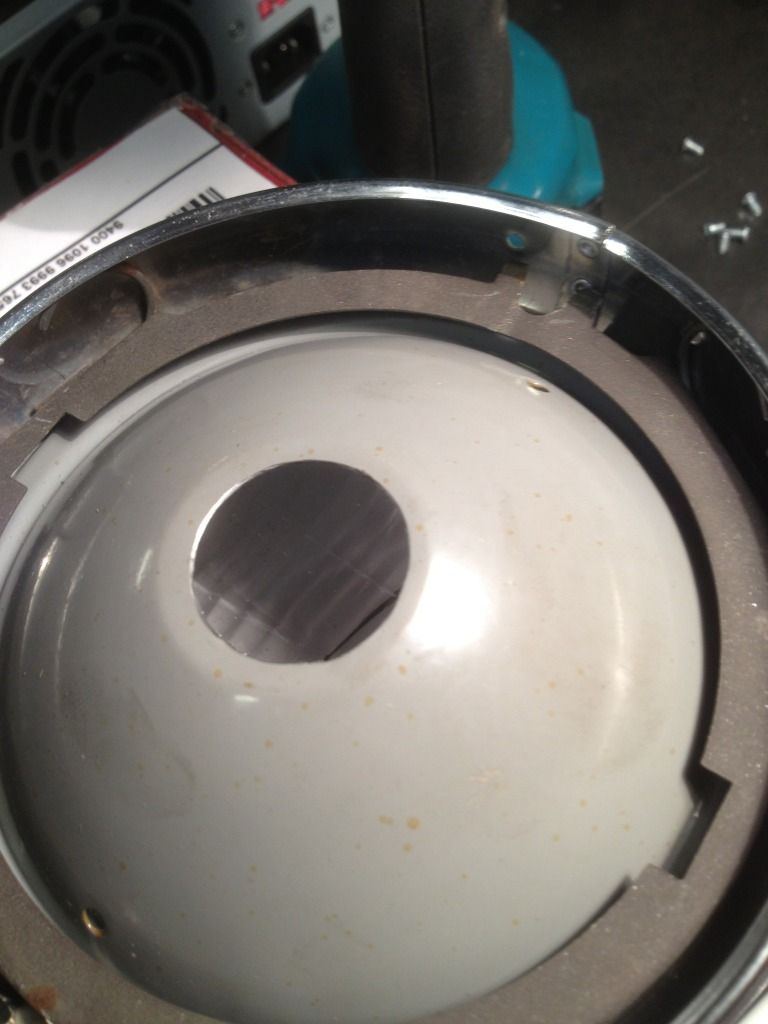 Next is making a mount for an H4 type bulb. Here is the initial ring turned from aluminum. The pattern of light your setup will produce will depend on how far your spacer ring holds the bulb from the reflector. I wired mine up to a drill battery and measured the distance the bulb flange needed to be from the reflector, once I determined the pattern looked right.
Make a notch to clock to bulb in the correct orientation.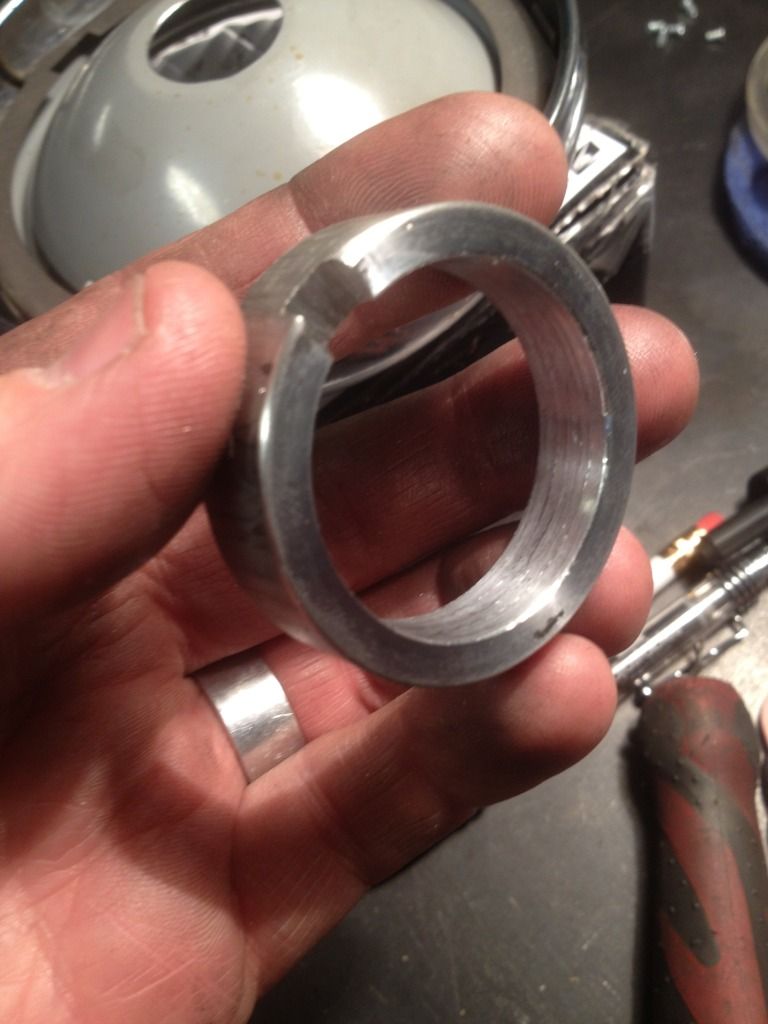 There is probably a better way to make a retaining wire, like recycling one from a cheap headlight but I didn't have one handy. I made the wire from some stainless filler wire.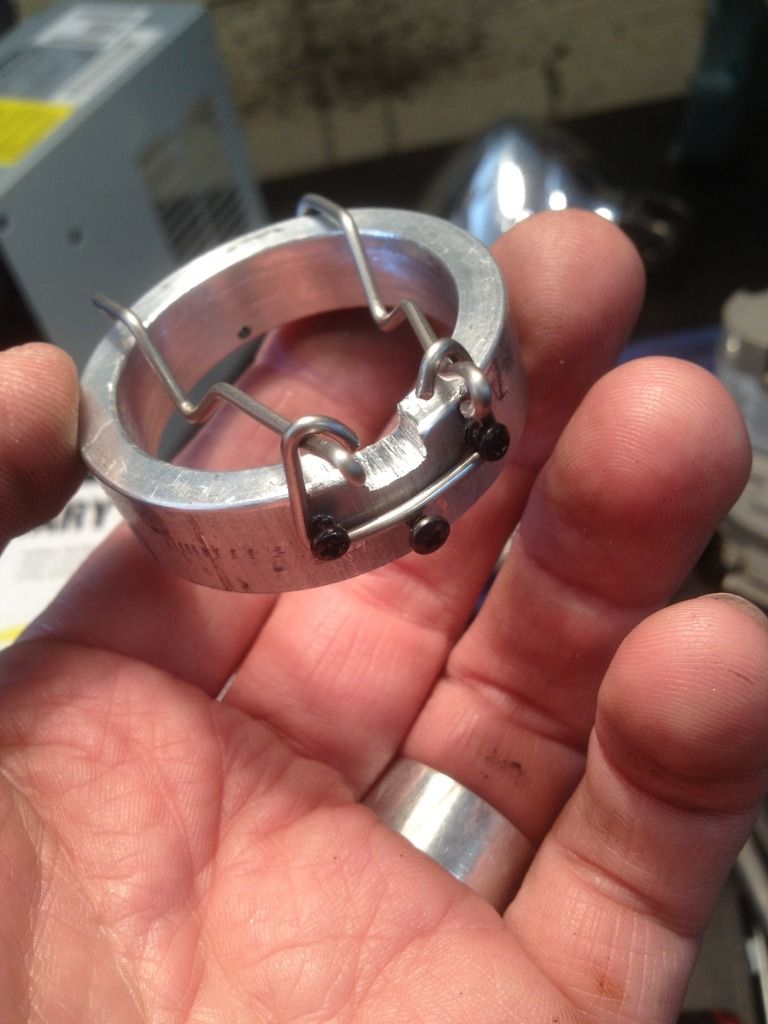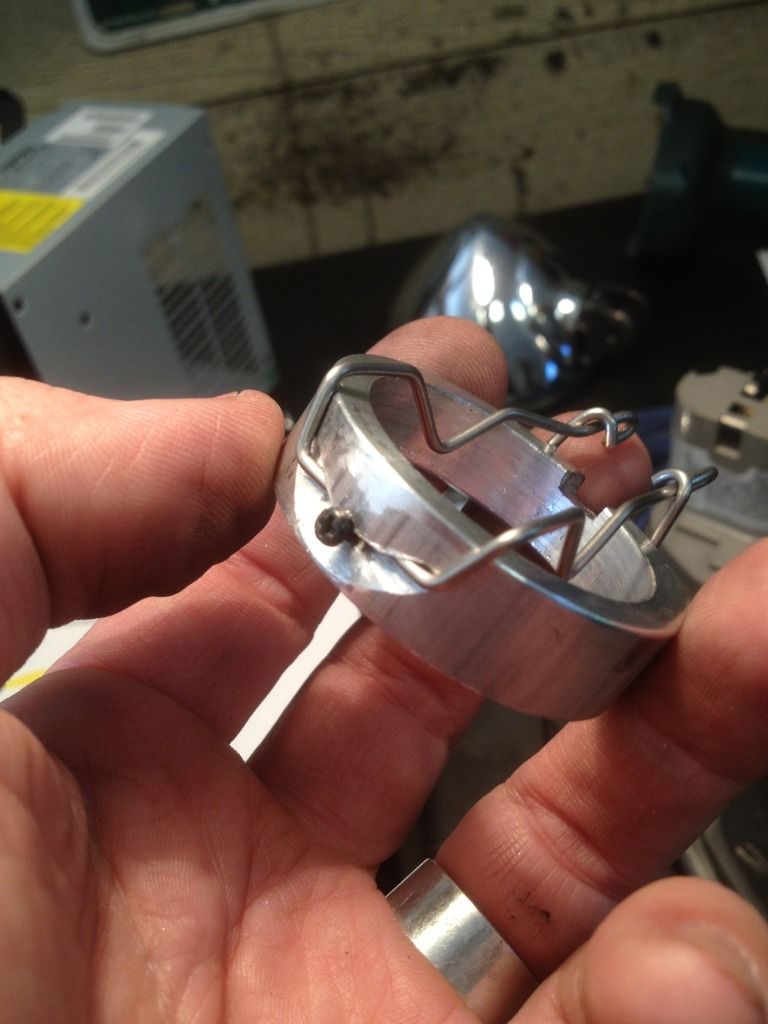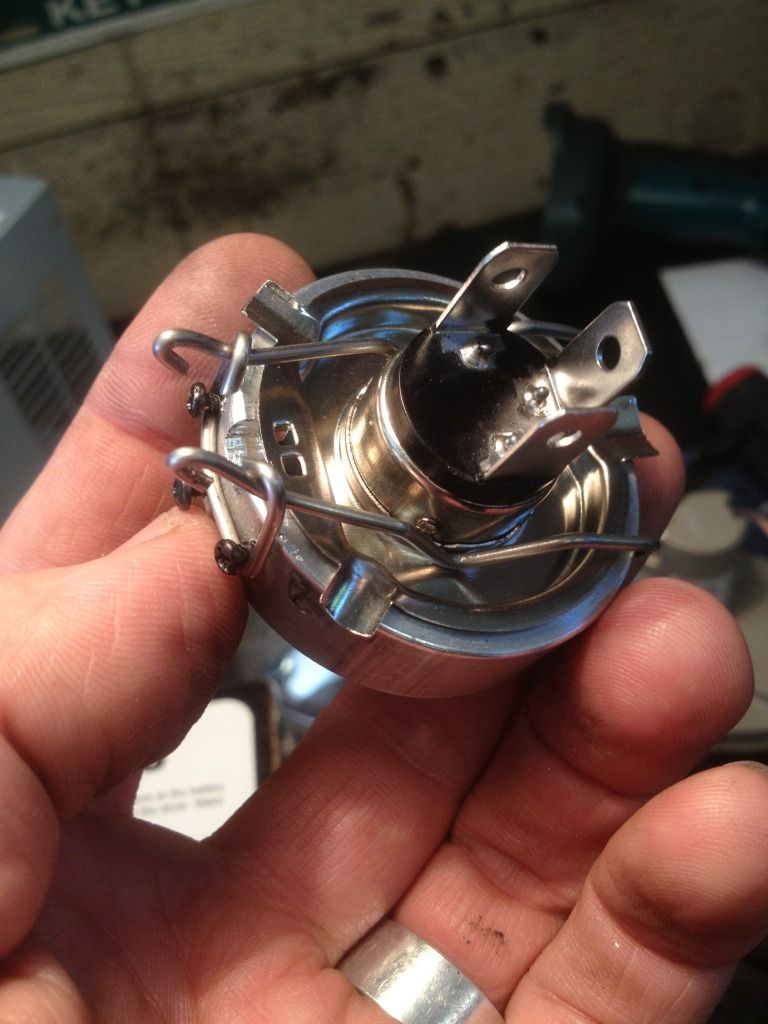 Next will be the mount....