Discussion Starter
·
#1
·
Picked up a pile of parts back in December with the aim of building a cafe for my best riding buddy, Bek. Yesterday she rode the thing and the grin was blinding. This sucker pulls like a tractor...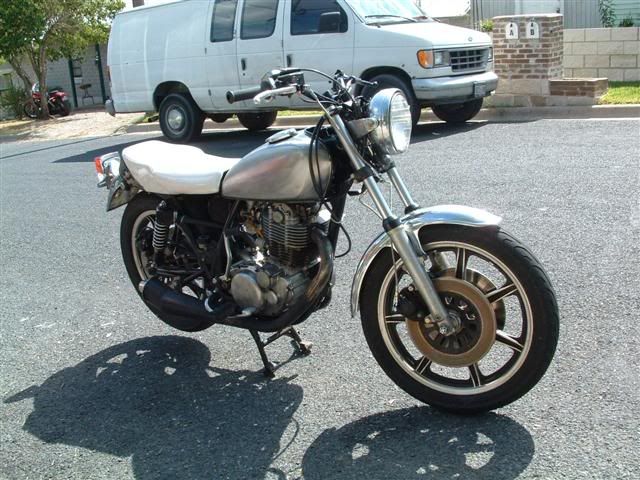 1979 Yammy SR500
-10.5:1 Wiseco forged piston
-5 angle valve job with stainless valves and racing springs, litle - bump to the cam.
-Mikuni VM36 Smoothbore with billet intake manifold to lengten the runner
-Dual oil lines for oiling on the exhaust side of the valves as well as the intake side
-Progressive springs up front
-Dual disks with a FZR600 Master cylinder
-Stainless brake lines fabbed by me and Earl's
-Custom seat by Fat Lucky Sean
-buncha other stuff including some captured alien technology
Thought some of ya'll might like to see it. Gotta thank the SFC for all the moral support.