Discussion Starter
·
#1
·
So, I have ran into this on a few motors (especially when running a Pan oil pump). Knuckles oil returns via case vacuum and when you have too much oil going up, its fairly common to not get enough "pull" to clear your rocker tins and you end up with oil puking out of your shiny new Knucklehead.
This is a fairly easy fix to meter the amount of oil going up. I do this on a lathe, but you can do it with a drill and a vise!
1. Dig into your pile of jets (pretty much any will work) and drill the orifice out to .080.
2. Bore your cam chest fitting and and tap to match your jet.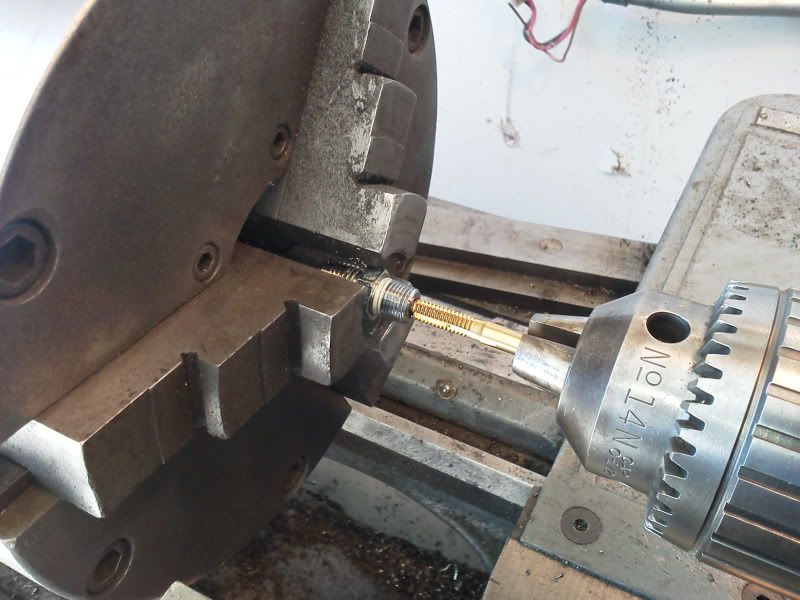 3. Install your "jet" and put it all back together!
Now you can meter the amount of oil going up to your top end.. ALWAYS check to make sure you ARE oiling! This should help your case vacuum keep up with the amount of oil going up top and leave you smiling and fairly leak free! Enjoy motherfuckers.