Discussion Starter
·
#1
·
Just like the old days, a tech post.
I got into a hurry with my mockup and made a huge mistake, I grabbed the crappy standard BDL nut for the crank pulley and cross-threaded it onto the crank. My motor was rebuilt and other than dyno pulls had never been run so the thought of having to have it re-rebuilt to repair my own dumb mistake was too much. After discussing this with a couple of the machinist at my day job they helped me form a plan to repair the threads without even pulling the motor from the frame.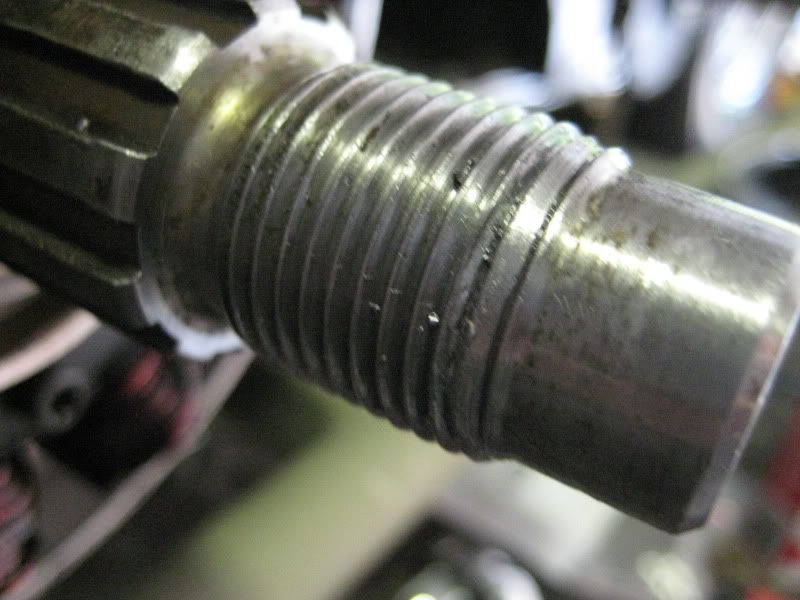 Yes I killed it - and YES I was using an impact to put it on - and YES I am a mechanical engineer and I know better...
I ordered a 2 piece die from MSC along with the collet and handle. About $200 worth of tools I'll be honest. The thought was that the 2 piece die would be inserted at the good end of the threads and then spun off like I was removing the nut. The collet is adjustable (this was the key) so that the die could be run over the threads several times lightly and then tightened up to do the final thread repair.
slide the collet on first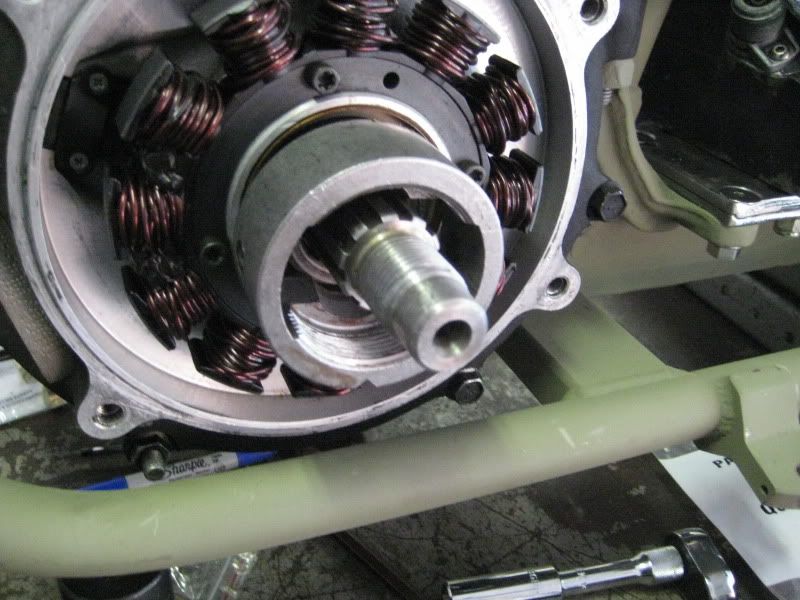 hold the individual pieces of the die on the good threads near the splines and slide the collet squarely back over them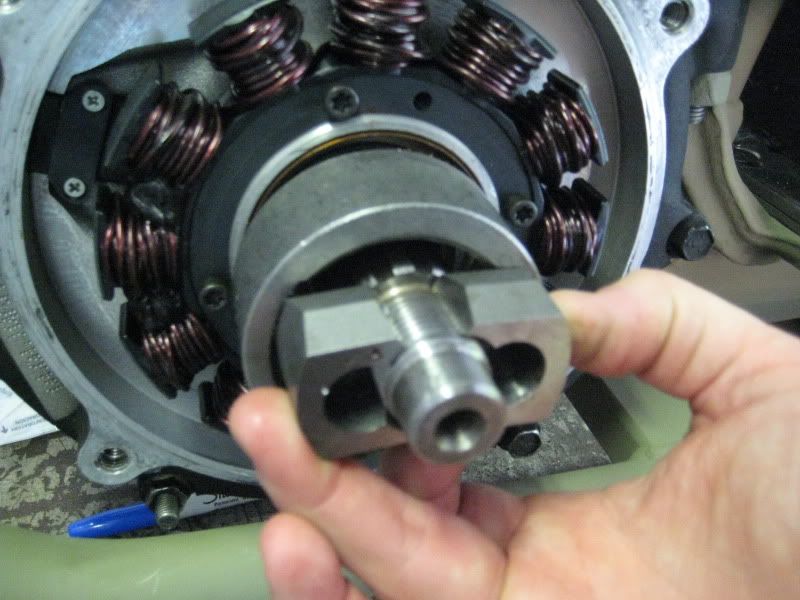 like so
the collet then has a large nut to tighten against the die pieces and set screws on either side to set how deep the dies run against the threads. in this case I ran the die off the threads 4 times very loosely just to clean the edges up that I rolled over and dig trash out of the thread root.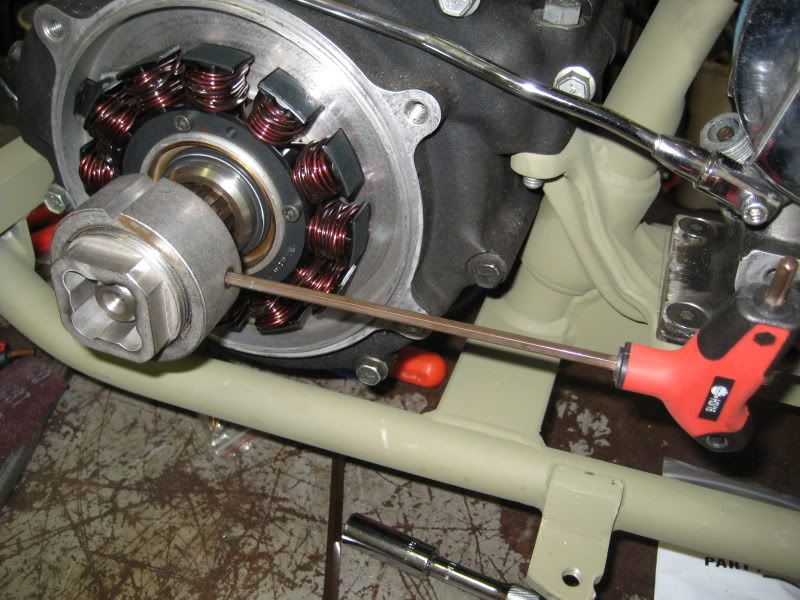 the final pass I cranked the dies down in the collet and actually had to use the $100 tap handle to spin the tool off of the threads.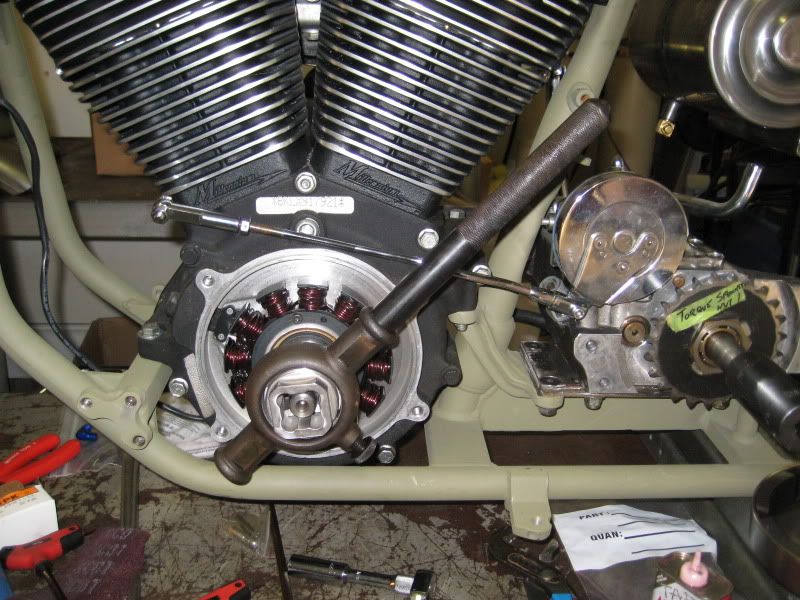 what isn't pictured is the large amount of tapping fluid that was used, and the small files I used to knock the peaks down off of the threads and clean up the shaft at the first thread.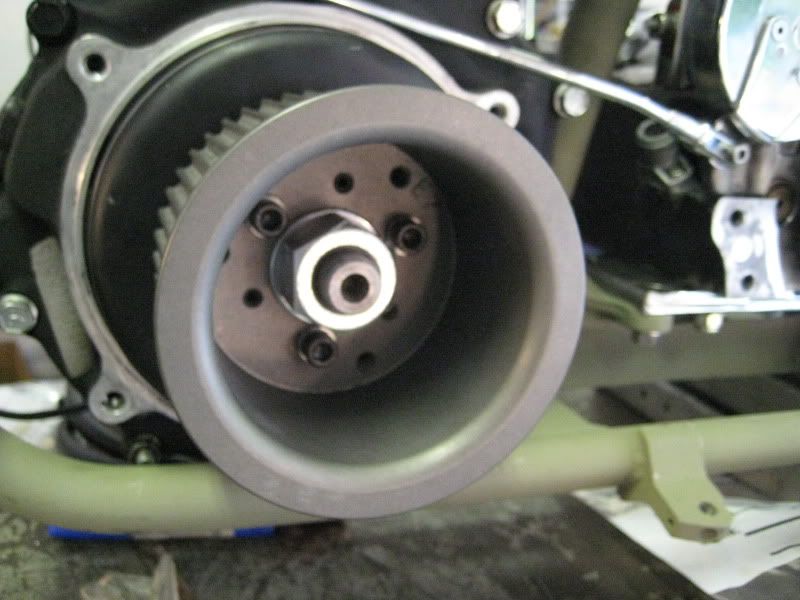 there's the better than average chance I have reduced the interference fit the crappy BDL nut provided too much in the repair. My main concern will be retaining torque on the nut once the bike is running. Stay tuned next TECH will probably be about using insane amounts of red loctite and crimp nuts on primary drives!
BT