Next up is a cool looking wassel banana tank with cool stripes. The tank has scratches, a dent some cracking filler and lacks rear mounts. It does look cool as hell so that counts for a lot. Has a vented cap and the inside looks pretty damn clean (some over spray).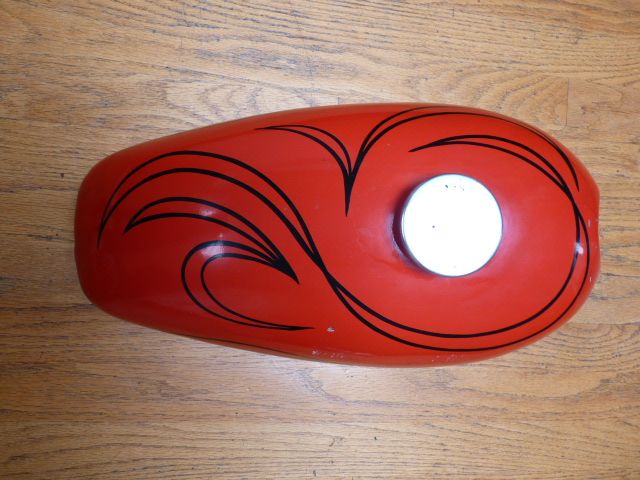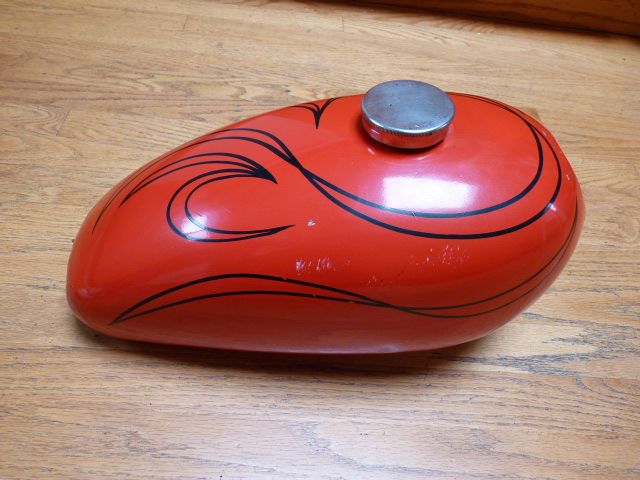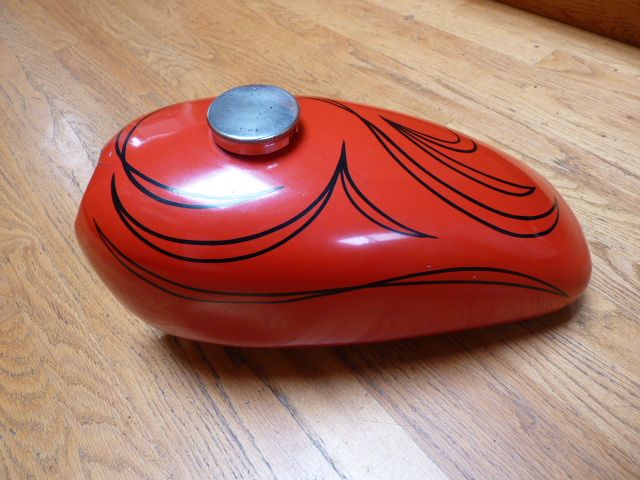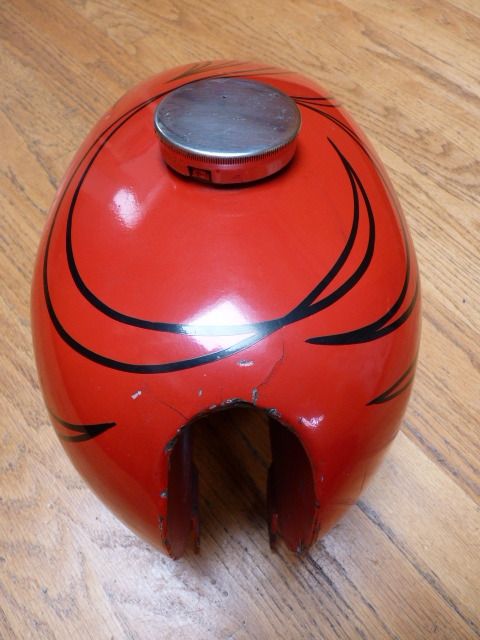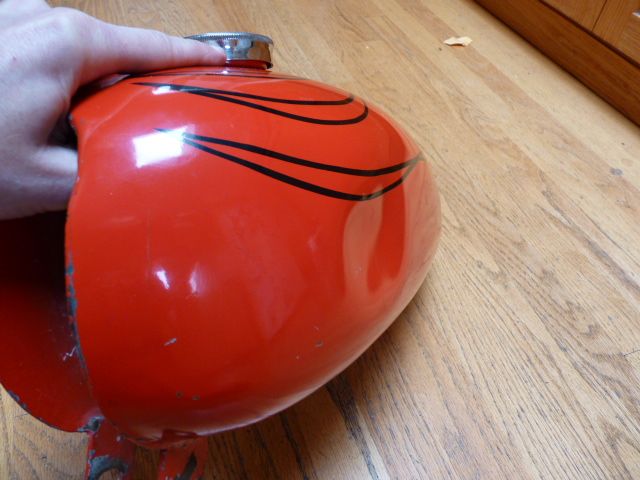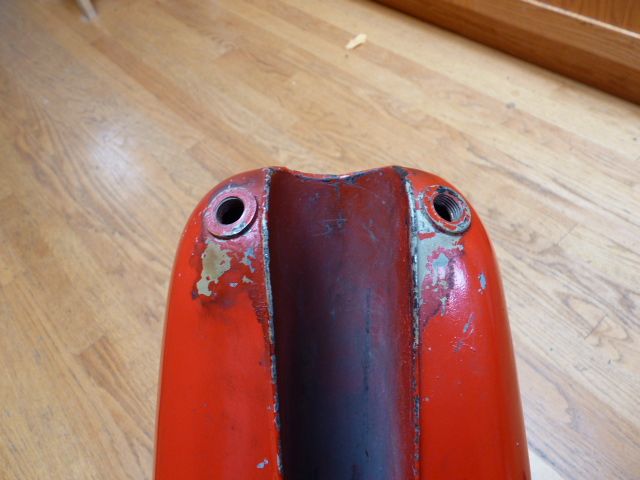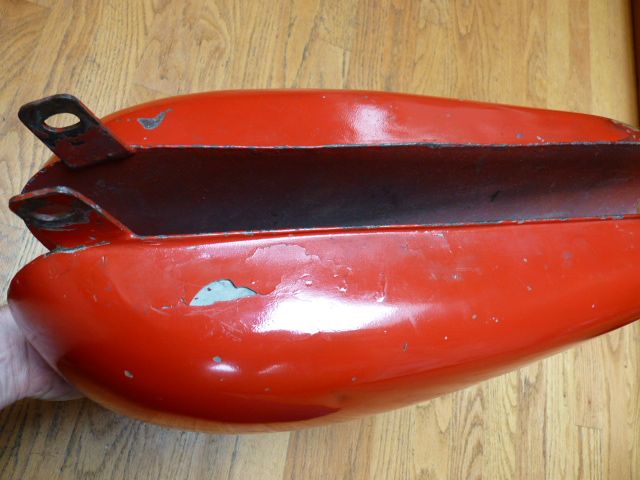 I would like $150 plus shipping from Seattle WA. 98115 for this here tank. **PENDING**
Next is a set of panhead lifter blocks and listers that came with my 1962 basket case. I have not run them. Some of the chrome is flaking on one block. Old parts.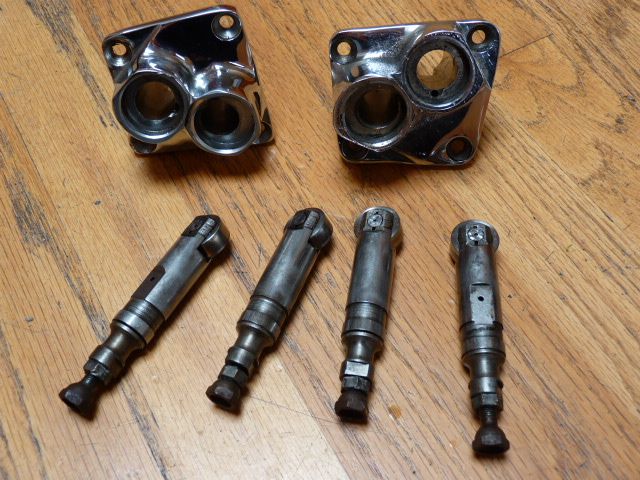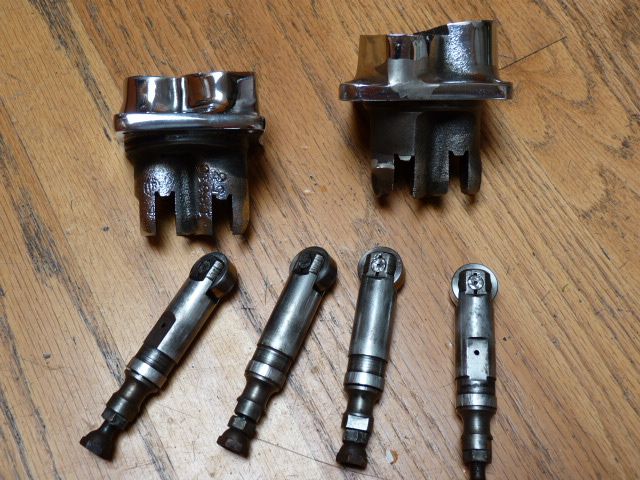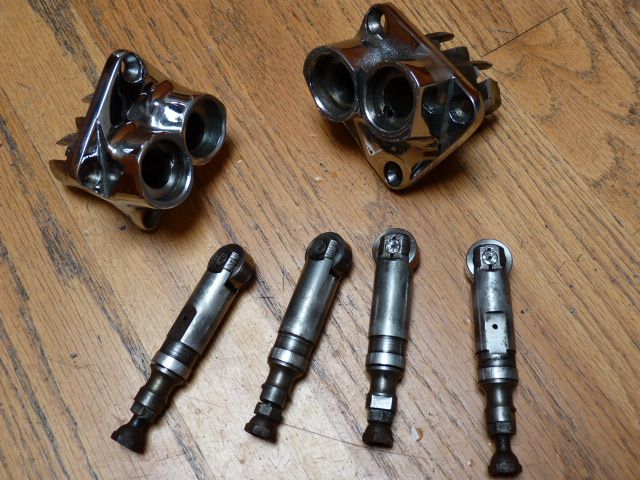 I think **SOLD**shipping from Seattle will work. Should fit in a medium flat rate box.
More on the next frame........