Discussion Starter
·
#1
·
may or may not be of interest as i don't know what direction he is going with the build.
So I took on an "apprentice". Really just a student who wanted to learn and i want to share what little knowledge i have. With all the talk about springers and designing them, he wanted to build his first homemade one. here are his mock ups on a 2001 sportster...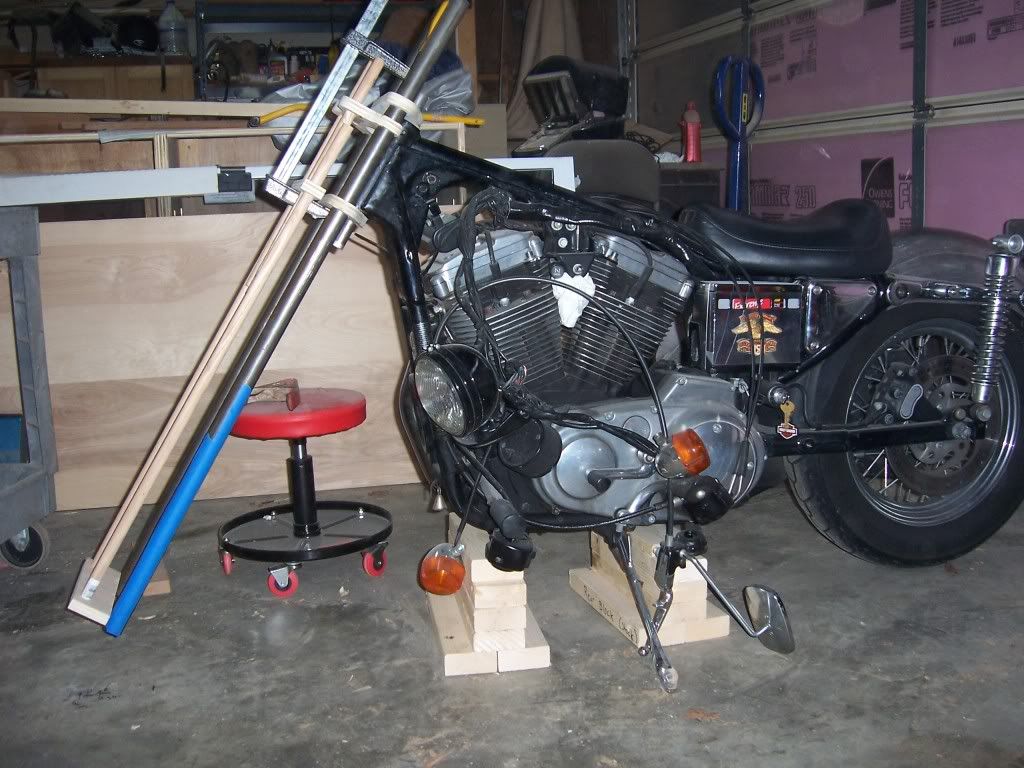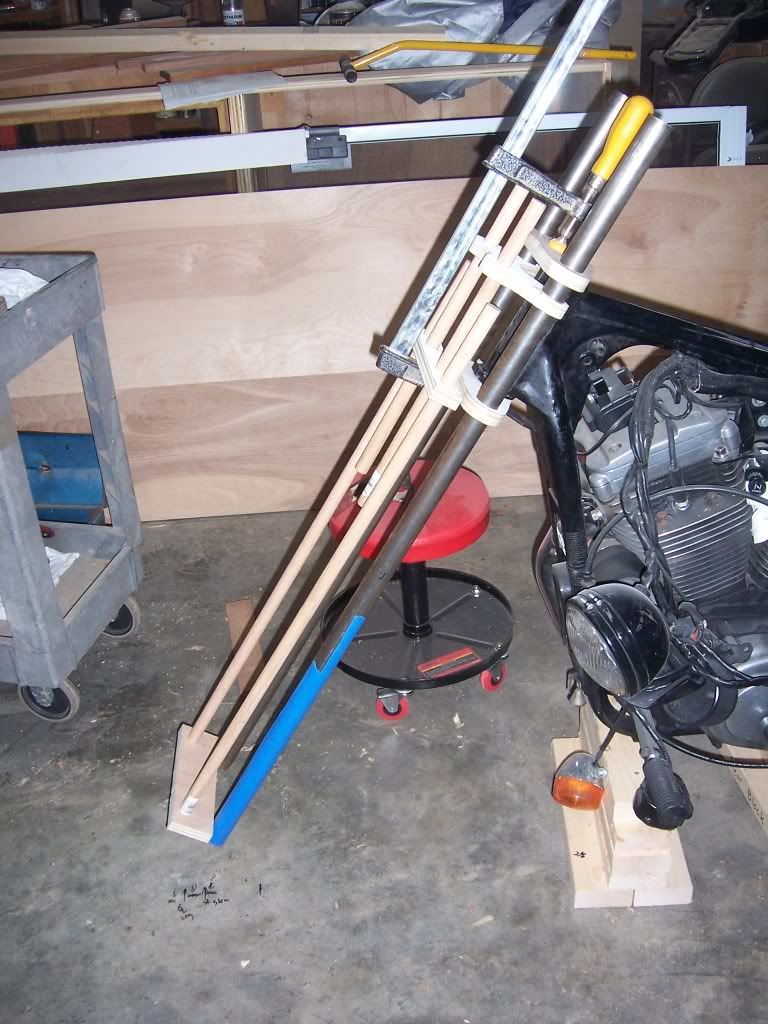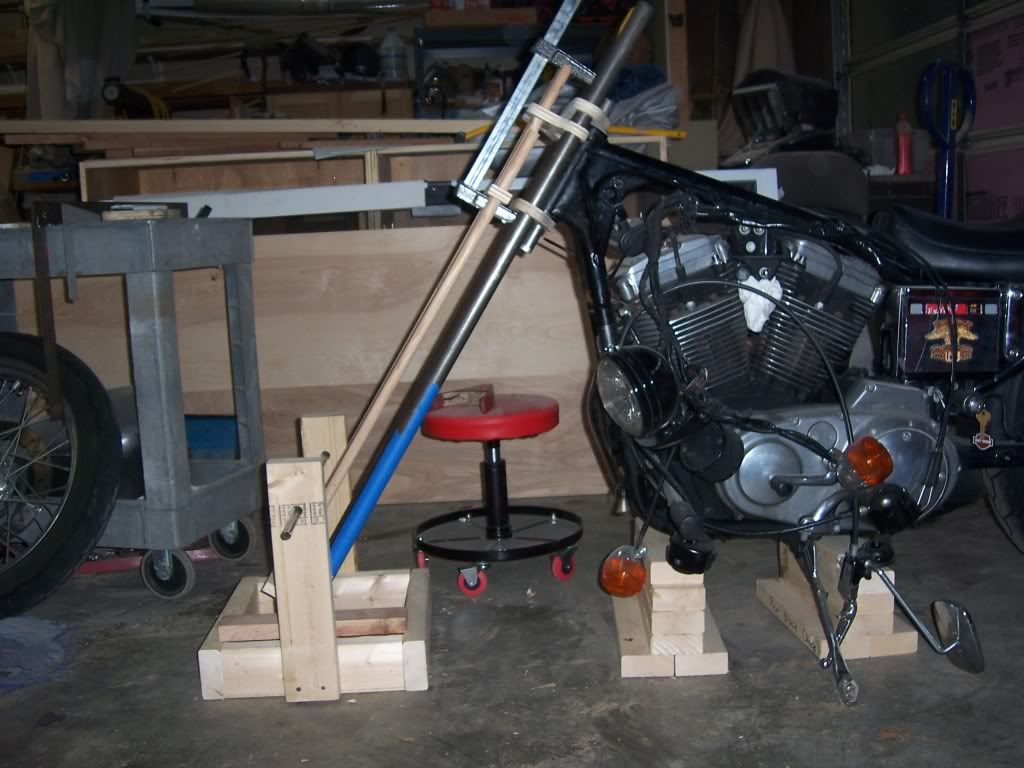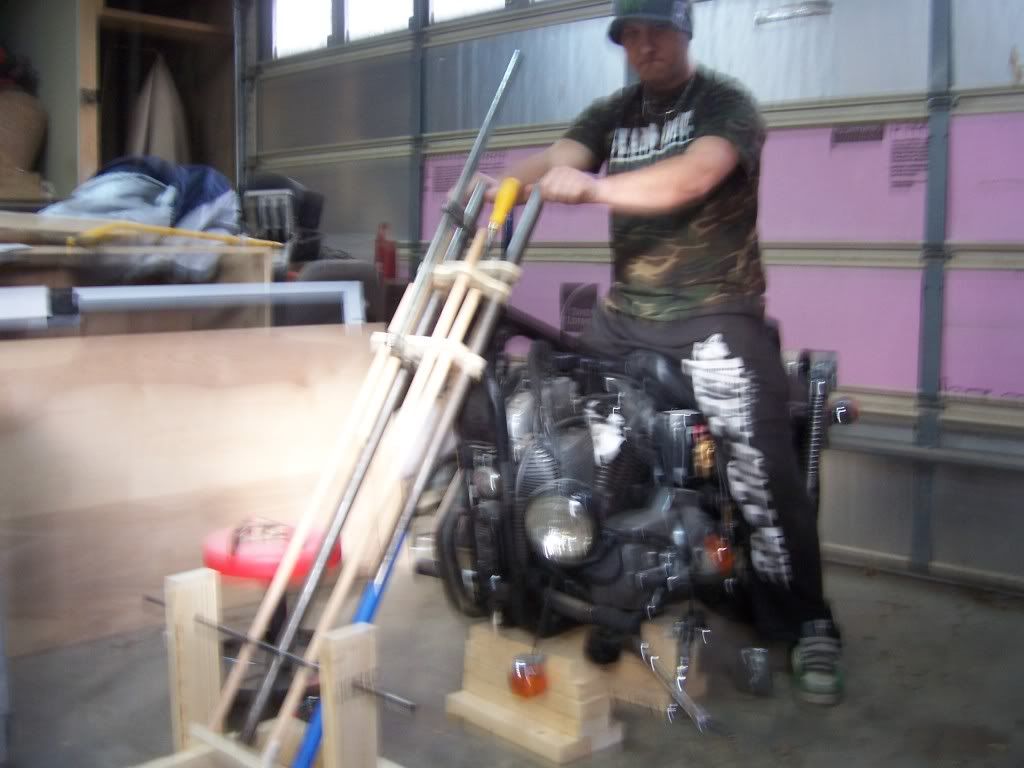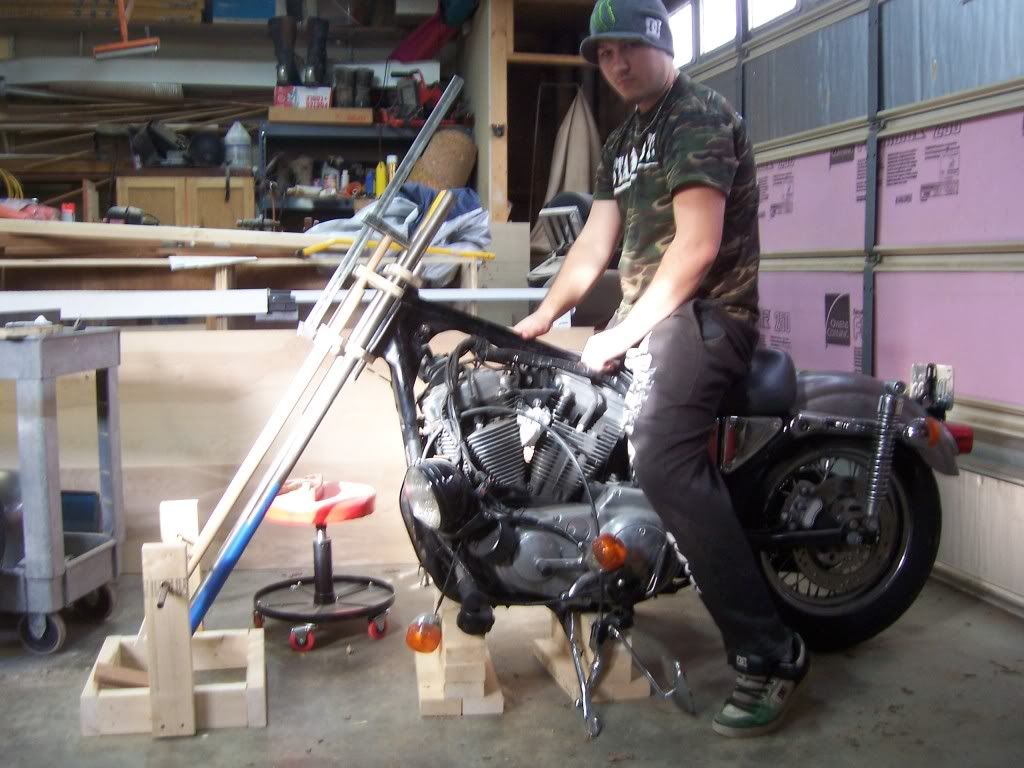 he is using a sugar bear tree template but widened out to help clear the rotor at the inside face of the leg. It is an offset tree but may go to the dick allen inline tree depending on what we come up with for rocker design. so we have no rocker design set yet.the tube legs(sprung to rigid leg spacing) are spaced 2.625" on center, and no other modifications are done to the bike. just so you guys know he has the rear blocking .75" lower to facilitate the proper spring preload when weighted. He is using simple hand tools and a tig welder to make everything.
greg made some changes by going with inline trees, bracing the bottom of the legs with a proper spacing, and measuring for the rockers.