Discussion Starter
·
#1
·
A couple of things.
First question:
I am getting ready to order some pipes and was looking for some input. High pipes (TR6, T100C, Scrambler type) or drags?
Second question:
Where should I mount my ignitor box and tympanium unit?
Here is a shot of the bike as it stands now:
Here is a close up of the rear section: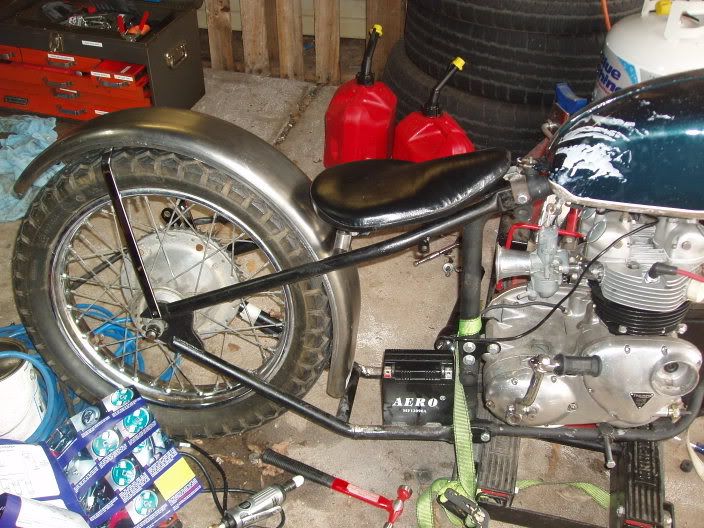 The battery is sitting on top of a few cross supports I put on. I know it is ugly, but it is all my work. Unfortunately the battery is a little wide to lay down between the rails (the chain would hit it)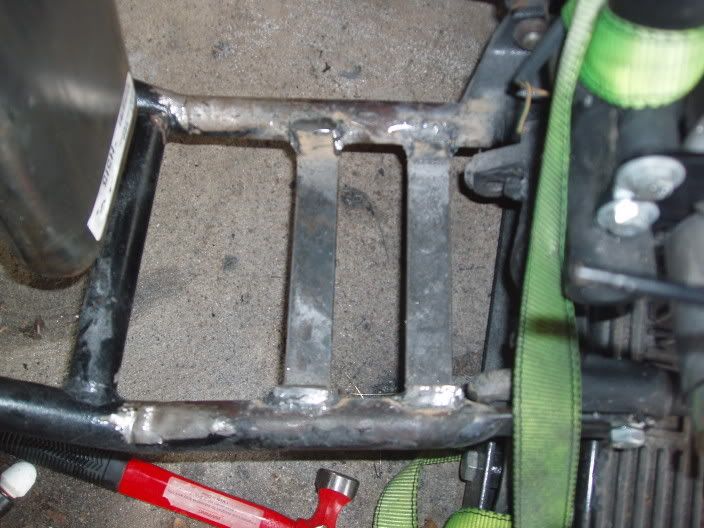 So any advice would be great.
Thanks