Discussion Starter
·
#1
·
I don't know how many of you people keep up with my blog, and I'll assume very few, so I thought I'd start a thread of my winter fun.
I started off with my 1980 FXWG I bought last year. Converted to belt final, 98" S&S kit (4 .75" flywheels, 3.625" bore) and enough 80's show flare to be the centerpiece at a Def Leppard concert. It was painted back in the late 80's by a guy named John (I have his full name in an article somewhere) who died last July. He didn't have a computer, lived off wood heat, etc.
When I bought it (check out that disco seat):
I needed a new front tire bad and decided that I wanted to redo the wheels. I powder coated some rims off white, got some Speedmasters, some stainless spokes from from Buchanan, and sanded the chrome on the hub. I decided at the same time to take the chrome down on the lowers and I like the way it came out...more than brushed. I also tossed on some short risers, a Bare Bones seat, some different grips/stock pegs and my NOS mirror.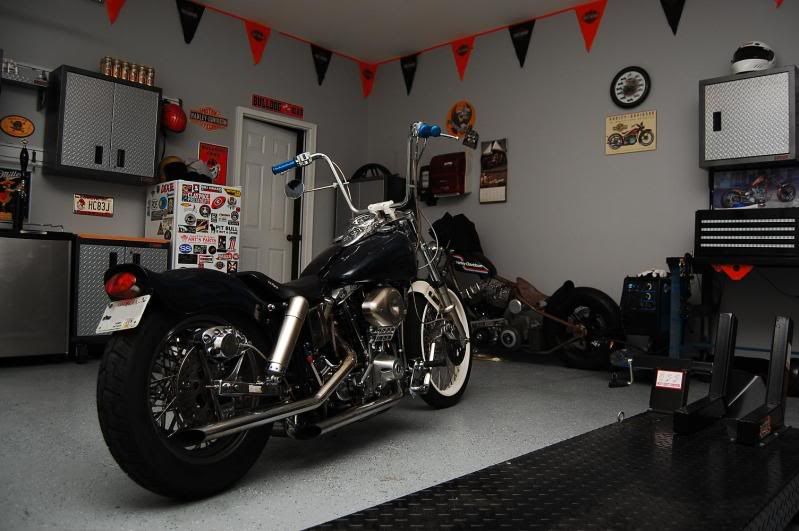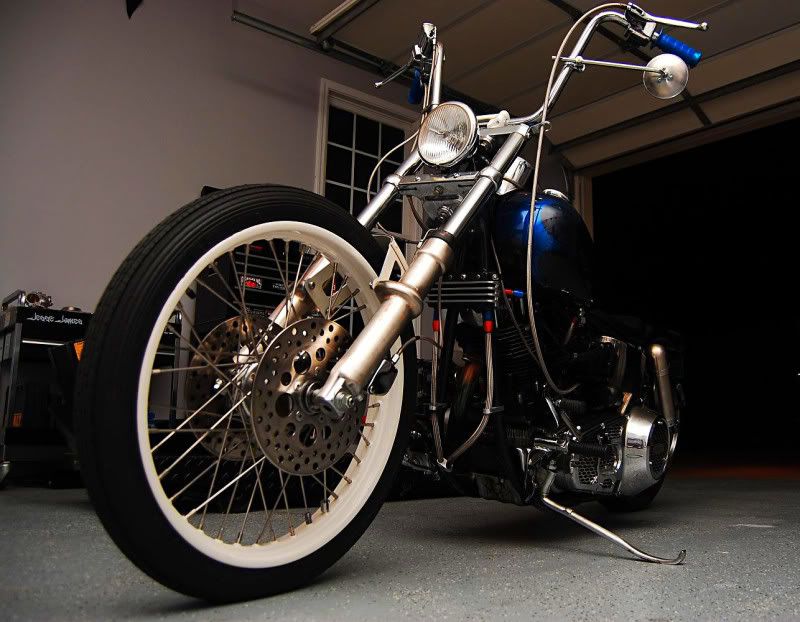 I decided about the same time since it was a belt primary that I would open up a stock outer since the outer I had was some shitty V-Twin Chinese crap: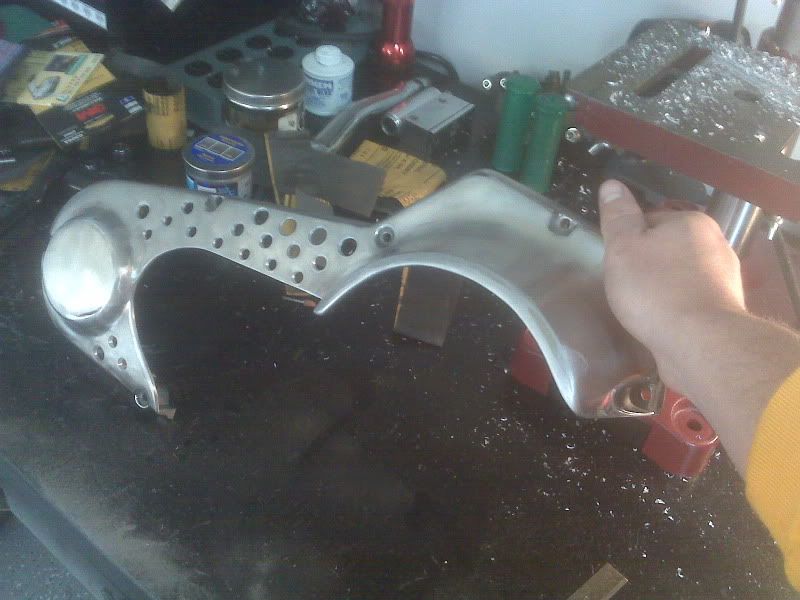 Well, as winter rolled around more and more things were bothering me. The headlight was cutting in and out, the rear base gasket was leaking, the trans main seal was leaking, the brake light didn't work...and then the front rocker box gasket decided to let loose. It was the middle of December and time for me to start tearing down and rebuilding. Finally after the Holidays, I had time.
I started from the back and made my way forward: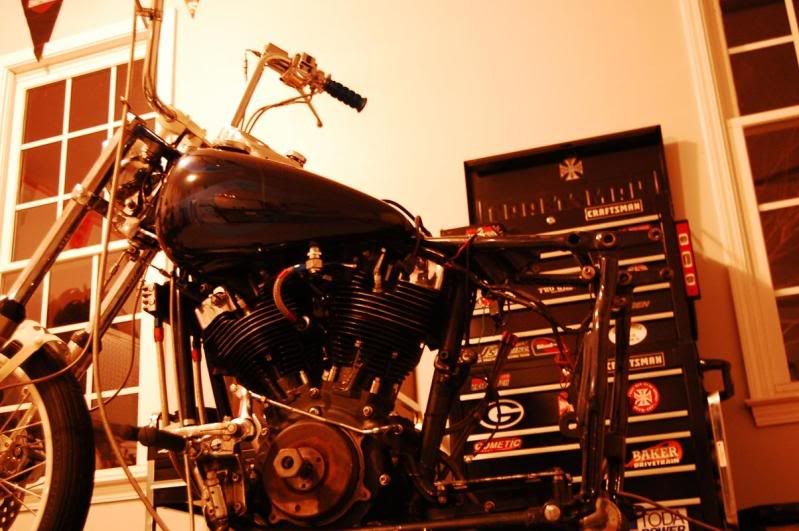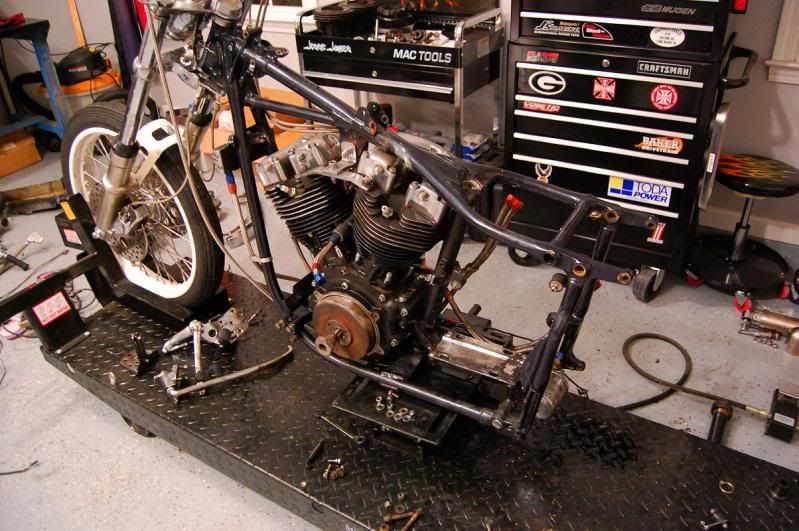 I finally decided to lace the back wheel to match the front after I had it all apart. I had a few beers last Wednesday and had balls to try my first lacing job:
After a long weekend of busting my ass this weekend, here is where I am: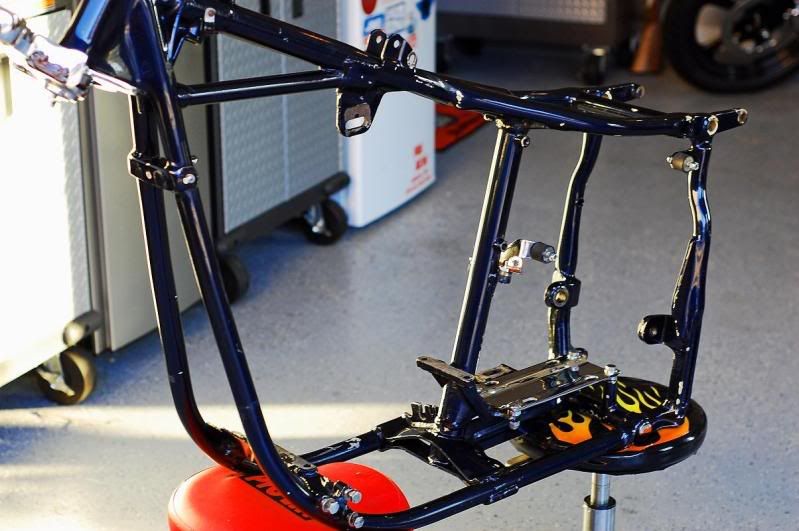 I'm leaving the 80's metallic blue on the frame, but am changing to 3.5 gallon tanks, a new rear fender and the little cut-down piece I made for the front. Those are alll being resprayed, but I haven't totally decided on colors.
The 'Ol 98er.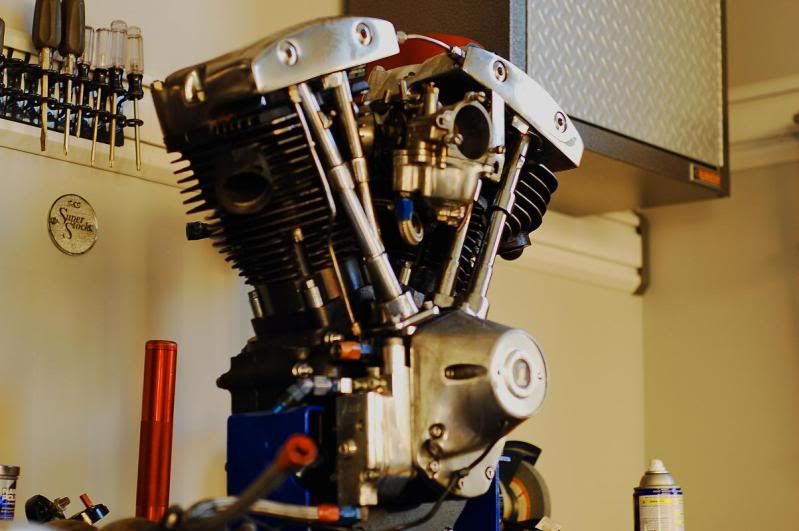 I decided to treat all of the chrome with the same sanding/scrubbing technique as the fork lowers.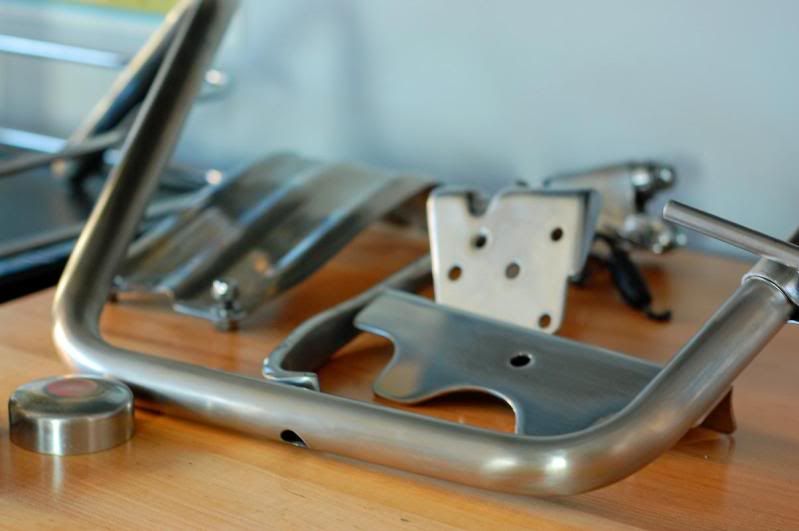 There is plenty more to come, including a new Baker 4 speed and some other goods. I'll keep this post going as I get it back together.