Discussion Starter
·
#1
·
Hi
Please bear with me as I'm new to working on old Harleys but hopefully someone out there can help me please? I have two problems really, one with the operation of the foot clutch and one with the setting up of the pedal.
I have a Shovelhead for which I've purchased a V-Twin manufactured Police style hand change and foot clutch. The problem I have encountered is that it comes with a clutch arm rod whereas originally it was cable operated and the rod wont line up or reach the clutch release arm.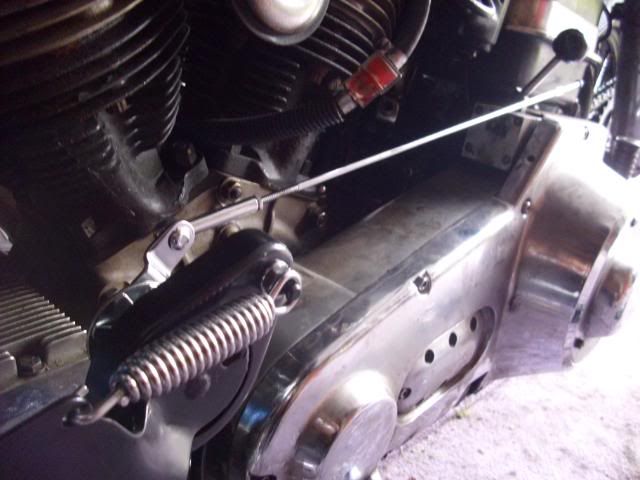 I've since found out that as I have a cow-pie transmission top and electric start I cant fit an alternative clutch release arm in place of the standard clutch release arm as its asking too much of the arm to get around everything (I've explored the range of arms I believe but to no avail).
This is a pic of the longer arm but it fouls on the transmission top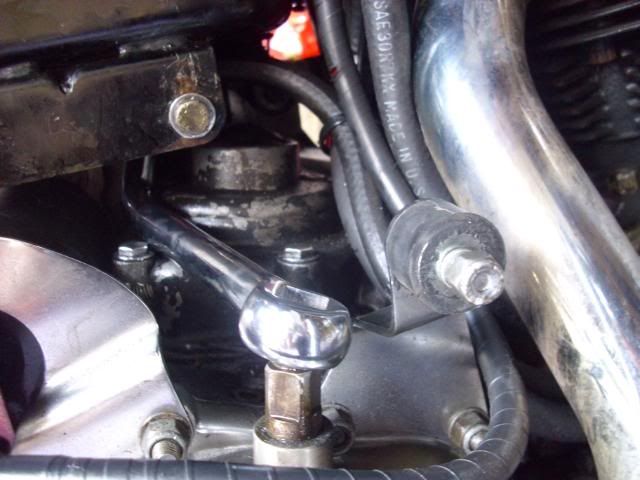 As a solution I wondered about modifying the unit to retain a cable operated system therefore keeping the standard clutch release arm and adjuster and cutting the cable short and putting a solderless nipple on the end. Making up a bracket to hold the other end of the cable so that it would route as below through the old adjuster.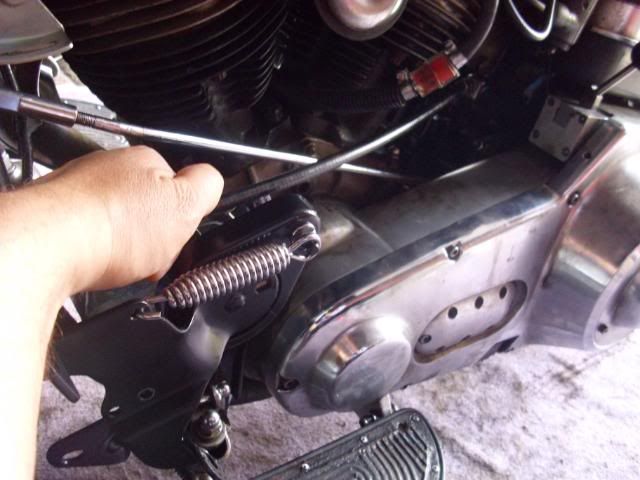 The foot clutch is a rocker style and as many will know when it passes over a certain point it kind of "locks on" enabling you to put your foot to the ground with the clutch engaged. If I adopt this approach does anyone know if there is likely to be enough travel for this still to work or whether I will in effect just end up with a suicide clutch in effect?
Second problem, on the rocker clutch assembly the large spring contracts and naturally this brings the pedal up to almost a vertical position (as below).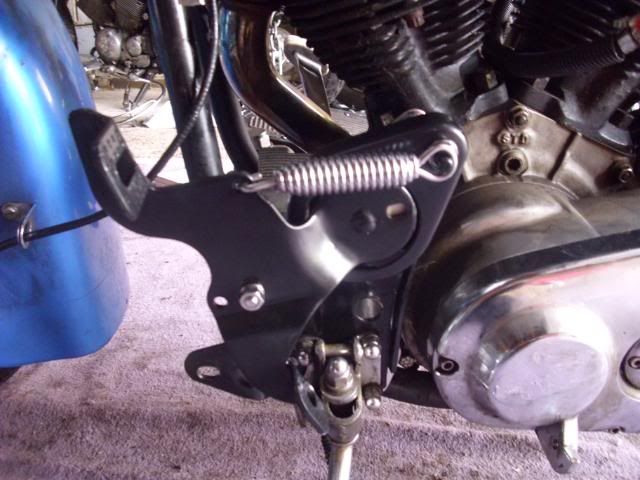 I understand that the pedal mechanism should operate pretty much horizontally (as below).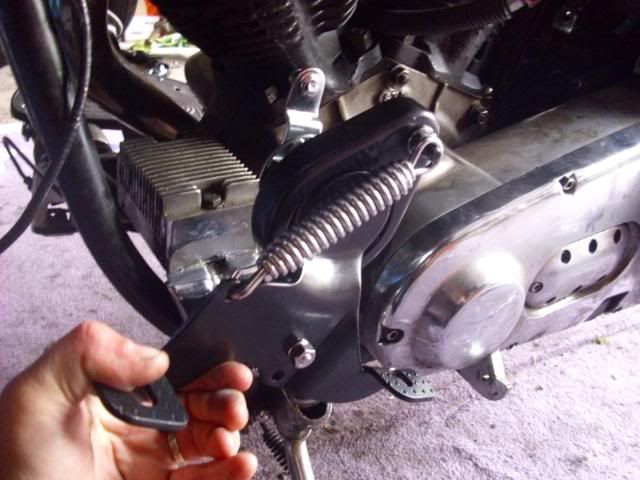 I've been advised that I should tighten the nut by the star washer which will increase resistance and hold the pedal in the horizontal position however when the nut is tightened enough to hold it in that position it's too tight for me to operate the pedal with my foot (as below). Hope this makes sense. Any ideas please?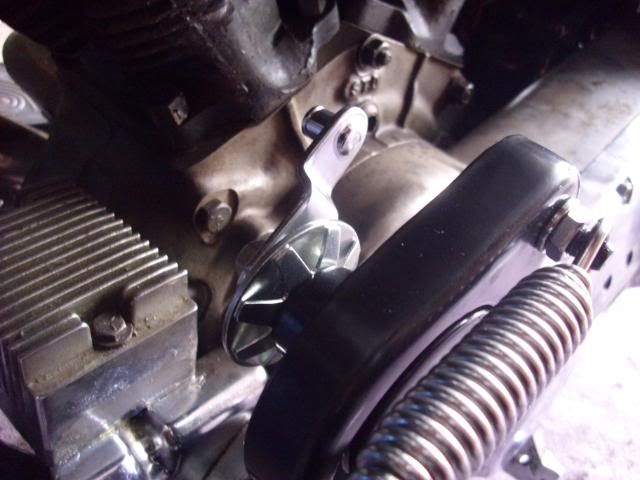 Thanks in anticipation, Tone