River Road 108986 Zip-Off Medium Saddlebags wQuick Release - Classic (SOLD)
These are in excellent condition, they are just a little dusty from sitting around. I only used them on one trip. They are flawless. Here is the description from River Roads add:
Rich, synthetic material with UV protection offers the look and feel of top quality leather. The Fast-Zip Removal system allows easy on/easy off for installing on a bike or carrying as a bag. Quick-release buckles, hidden behind traditional chrome hardware, make opening the bag quick and easy. A removable, neoprene layer covers the bag contact points to protect the motorcycle. Reinforced side walls and a reinforced base provide strength and shape retention. Box-style lids with hook-and-loop closure and extra long cross-over flaps inside provide a secure storage environment. A waterproof cover with full elastic closure is included to protect against rain and dust. All saddlebags have a custom-fitted liner bag inside that makes packing convenient and further protects the contents from the elements. Quick-release straps secure the bags to your motorcycle or saddlebag supports.
I am asking $100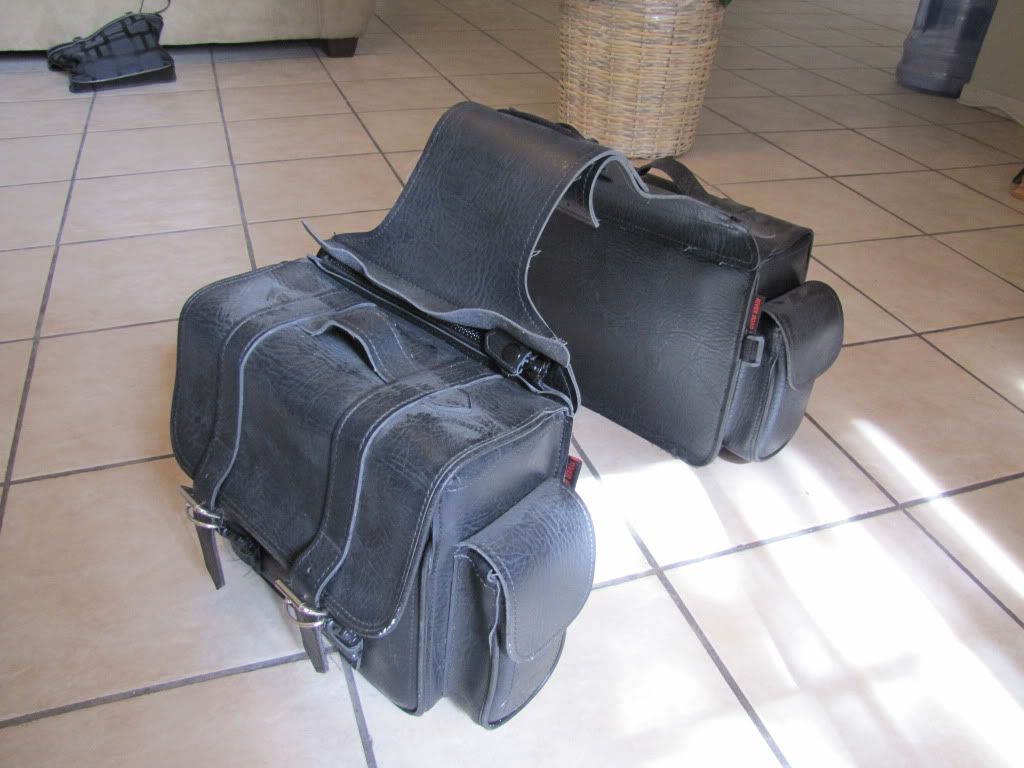 http://i1231.photobucket.com/albums/ee520/bryantcustomcycle/For Sale/IMG_3420.jpg