Discussion Starter
·
#1
·
I'm trying to get my ironhead started for the first time in a while.
I got it as a frame with engine mounted. I rebuilt it as a complete bike from there. '74 sportster with electric start, points ignition. Engine was running when previous owner took the bike apart to do stuff, engine was not removed from frame.
I put the puzzle together to make it a total roller. I wired it up using Easyrider diagram like this (minus the horn stuff).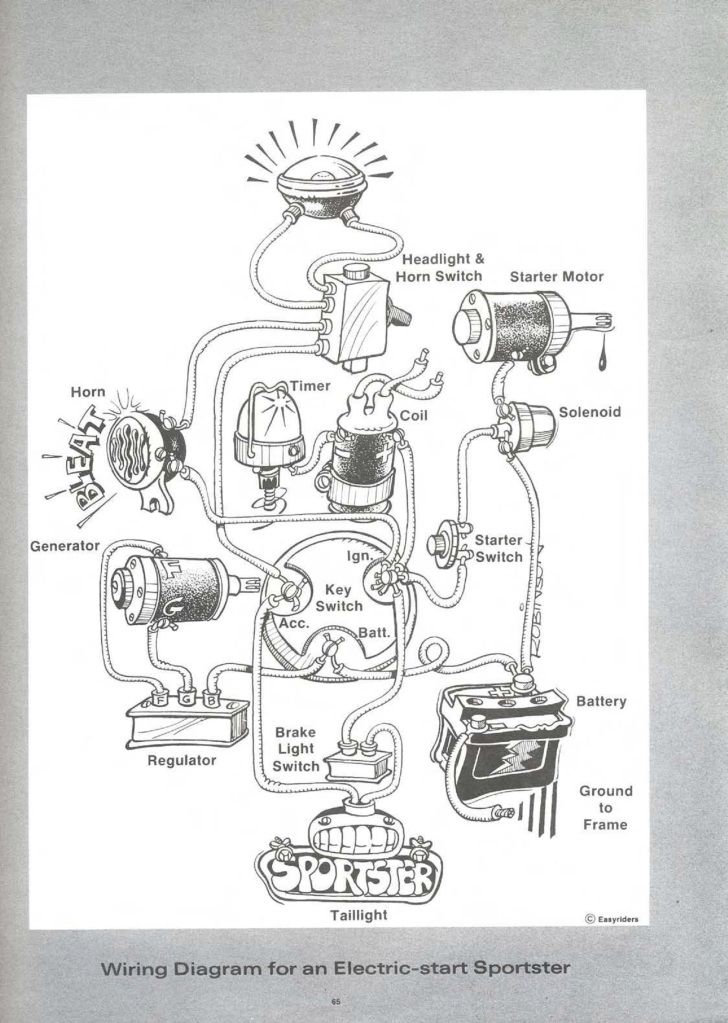 I first made sure oil was going to and from the engine. Turned it over a few times with the plug wires off to get the oil flowing. Good to go there.
Then I tried to start and fuel dribbles out the velocity stack. So I figure there's a carb issue but I decide to start from scratch before I go there. I adjusted the valve tappets like this video...
It was pretty much right on already but I went through the motions as in the video.
Then I went to check timing and points gap as in this video...
This is where I found my first bona fide problem. The points gap was right on at .018 on the wide lobe. But on the narrow lobe it was much much less at .010 or so. I thought they were supposed to be the same. Also, the contacts don't seem to exactly line up.
Now, I had checked the gap previously and it must have been on the wide lobe because it was right on and I thought all was good. So I've stopped here to try and figure out what to do next.
I guess my question is in two parts, but I need to take them in order. First, what is up with my points?
Once I figure that out, I can move on to the carb flooding issues.
Any help is certainly appreciated. I'm anxious to get to riding. I've been elbows deep into getting old trucks to run from nothing. But this is deeper than I've been on any previous bike I've had and my first American bike. Thanks!