Discussion Starter
·
#1
·
PINNED 2012 IS COMING AT THE DUDE LOCKER!!!! COLUMBUS OHIO. MAY 19TH.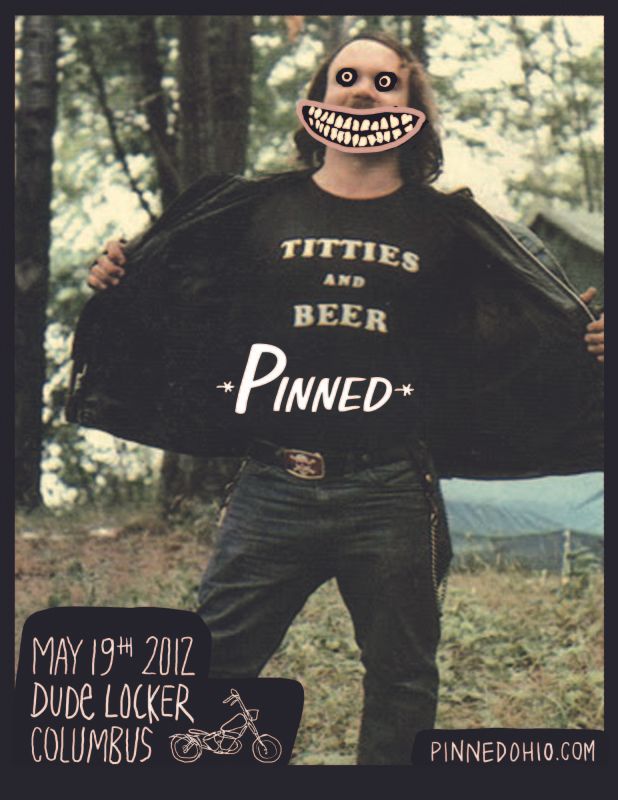 PINNED!!!! ROUND 2!
Motorcycle Throwdown!
May 19th 2012
AT THE DUDE LOCKER!
527 East Hudson Street, Columbus, OH 43202
BIKES
BANDS
BEER
BABES
AND THE PURSUIT OF HAPPINESS!
FREE FOR ALL RIDERS!
$5 DOLLARS FOR THE NORMS(ALL MONEY GOES TOWARDS BANDS)
Beer Donated by The Barrel and Bottle
BYOB
-Events free for rider..Just make sure you donate to the bands. Buckets will be out for them when they play!
-Best of contest enter for $10 dollars
Categories.
-Cafe
-Chopper/Bobber
-Stock Vintage.
Prizes Donated by
Hard Luck Designs
Old School Helmet
LowBrow Customs.
Here a list of bands check out there links below.
Ride to Ruin
http://ridetoruin.bandcamp.com/album/ride-to-ruin
EyE
http://eyemusic.bandcamp.com/
Dead Set Ready (Misfits Tribute set)
Blantant Finger
http://www.blatantfinger.com/
Chiva Knievel
http://www.myspace.com/chivaknievelcincy
Pleasure Town
http://www.pleasuretownrocks.com/
check out more info at!
http://pinnedohio.com
for updates check
http://pinnedohio.com
like us facebook because the whole world is on there
Pinned Ohio <<<click there<="" a=""></click>