Well as stated in the fucking fuckity fuck thread, i'm finishing her up. at least to road worthy status before winter. needs petcock, new coils and the fwd controls finished. so HOPEFULLY by this coming weekend she'll be on the road.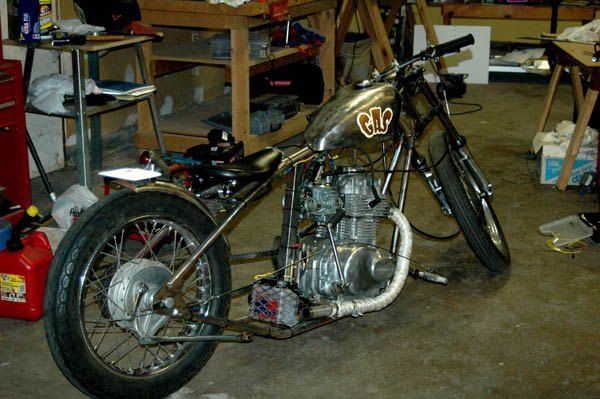 got the ignition switch, kill switch, and high beam switch hidden in the gusset
skinny 18 inch rear tire anyone??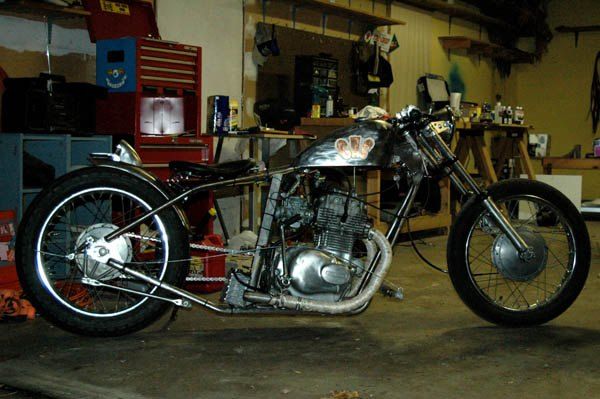 please remember that this is my first bike.
thanks.
sparky