| | |
| --- | --- |
| City | cocoa |
| State | fl |
| Price | in ad |
Trying to lighten the load and come up with a little extra cash before i move. all prices include shipping in the 48. if you have any questions, just ask. I accept postal money orders, pay pal, and cash.
rods, flywheels, and shafts for a 900. bike was running fine, but was torn down for a good once over. I would reccomend honing the big end of the rods and installing oversize roller bearings. the shafts show some wear, but no pitting or grooves/ridges. ten minutes of polishing would have all the shafts looking brand new again. $300 shipped
iron head tappet guides, lightened tappets, and aluminum pushrods. all in runnable condition. $125 for the guides, $75 for the tappets, and $30 for the pushrods, or take the whole setup for $200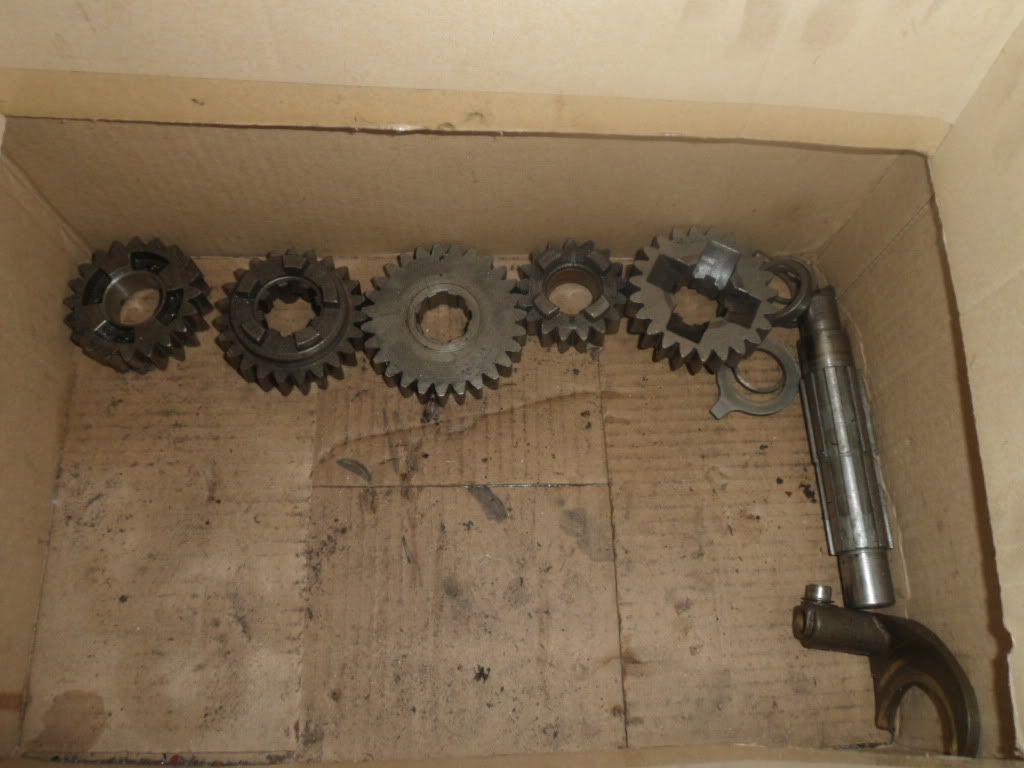 a complete 900 transmission with some extra gears and a shaft that were from a 1000. $300
complete set of ironhead rocker boxes with rockers and shafts. these are the 1000 cc style butwill work on 900's.
SOLD
nice p-pad. $40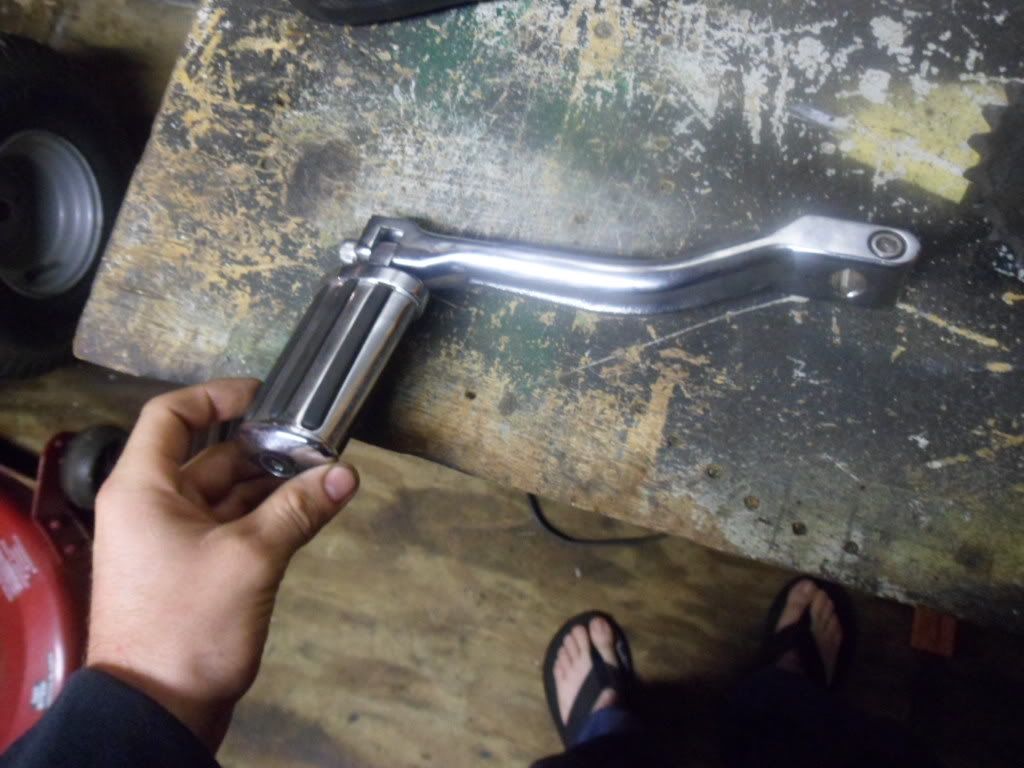 stroker kicker arm. new. comes with the pedal. $50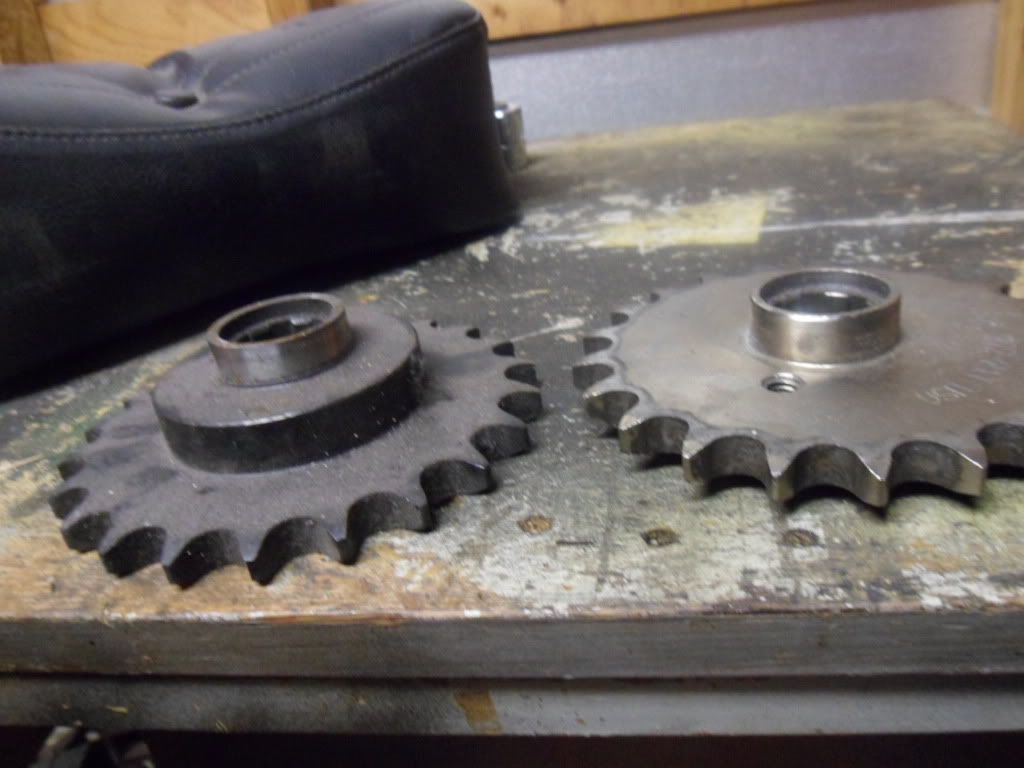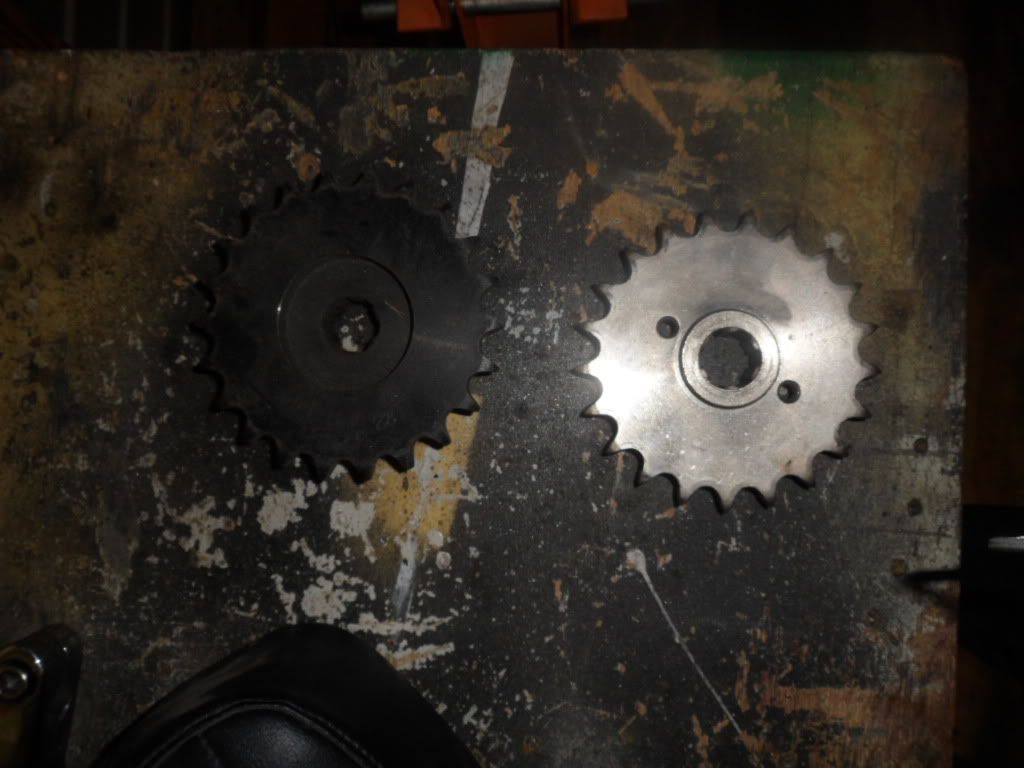 the silver sprocket is a ironhead 21 tooth stock.
SOLD
The black sprocket is a ironhead 22 tooth with .50" offset. $30