So I guess this is going to be my build thread...
I mentioned this in my intro, but picked up this 1967 Ironhead off craigslist at the beginning of the summer. Did a small amount of work on it to get it running right and rode it all summer.
Now I suppose a lot of people wouldn't touch it and keep this bike as-is. Its a pretty cool looking bike but it just wasn't my cup of tea... Plus living in a small town, i don't want to be known as the guy that bought so-and-so's bike.
Honestly i am extremely excited to tear this bike down and really make it my own. I see that as a huge challenge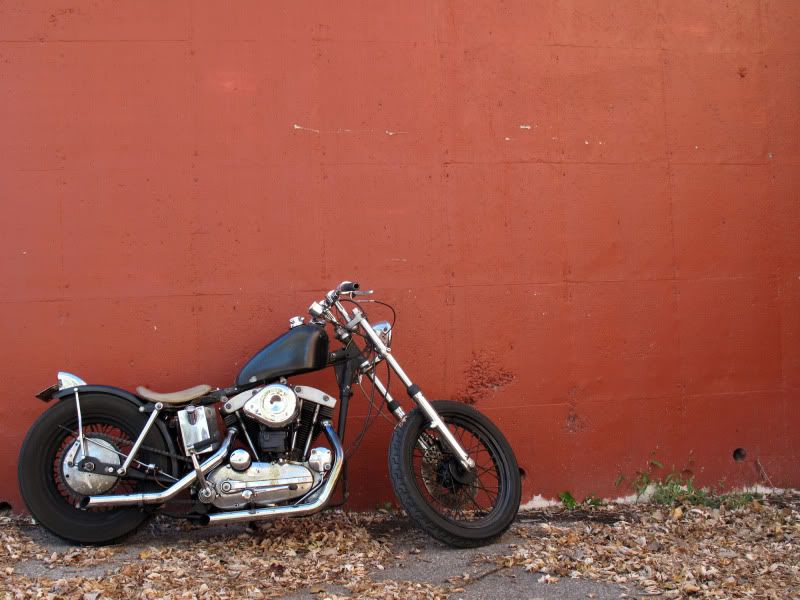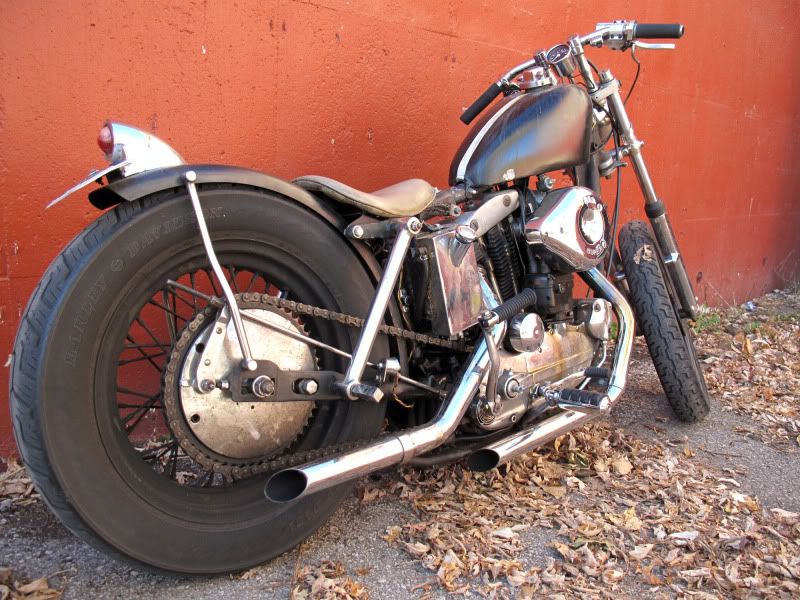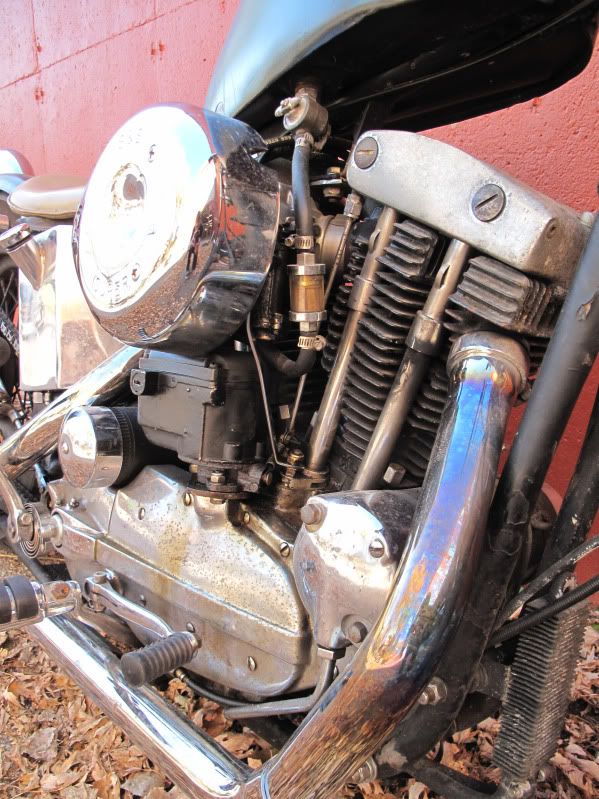 Bike ran strong all summer. Had some electrical problems and figured out it was shorting out in the electric start circuit somewhere so i just disconnected it and ran it as kick only...
Got permission from my boss to use the corner of the warehouse to rebuild the bike this winter (living in a shitty house with no garage at the moment)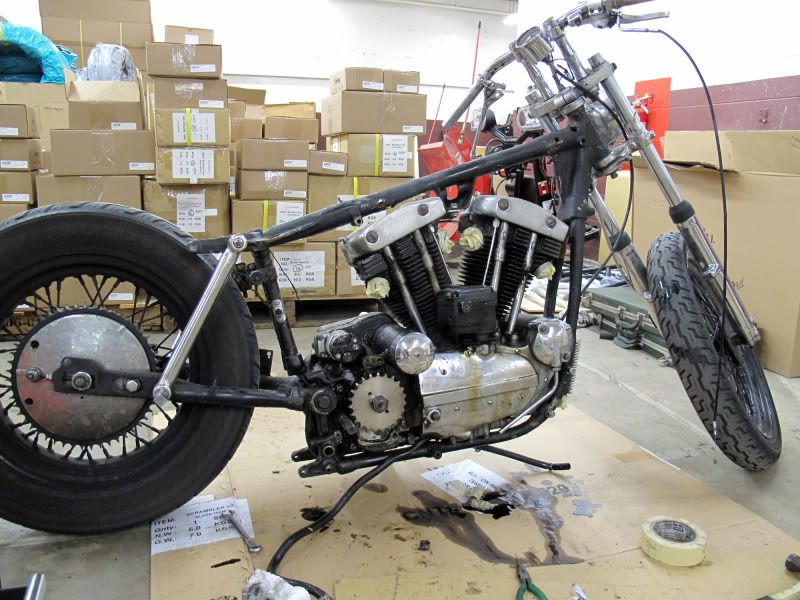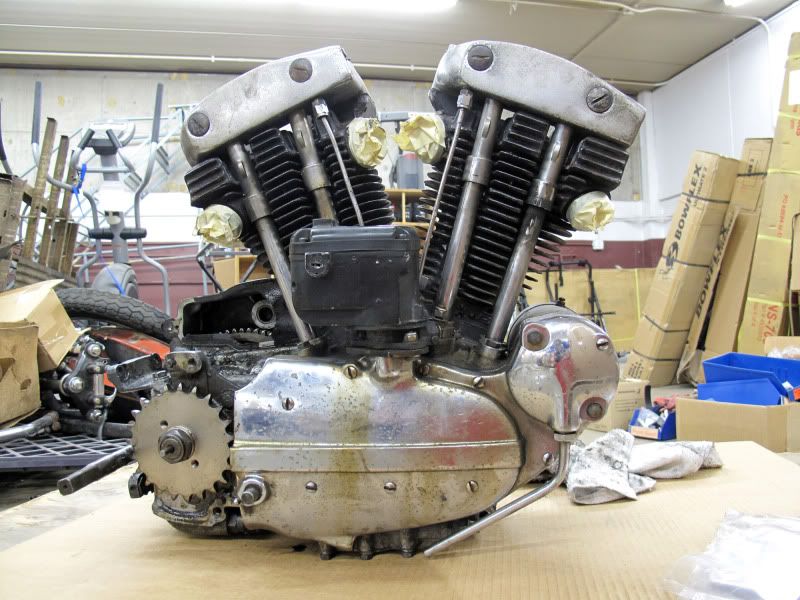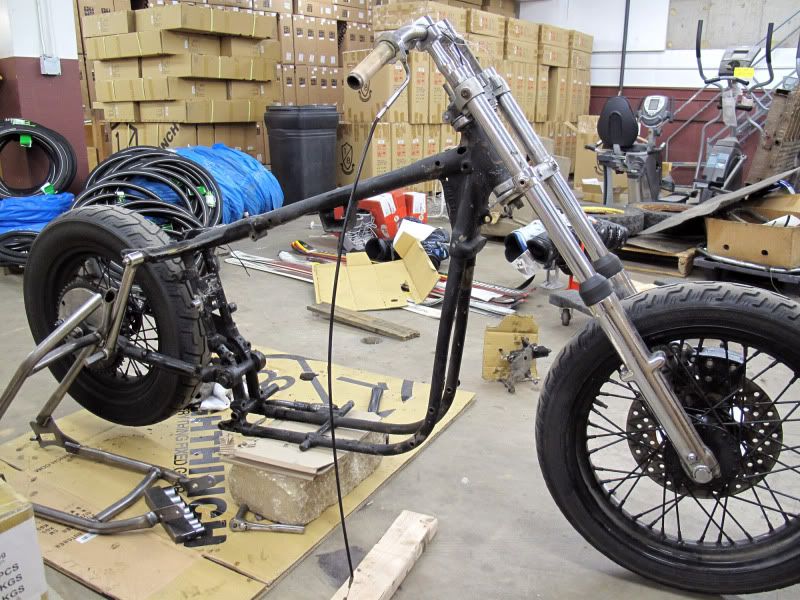 now i know i'm going to get nailed to the cross for cutting a 67 frame, but if you can look past that i'd appreciate it if this thread can cook up some constructive criticism and advice (i'll need it)
santee hardtail section all welded on. Stoked on how good it looks
got this modern springer off craigslist for super cheap. Doubt i will run it on this bike but thought i'd throw it in there for kicks. Probably end up selling it to fund the rest of this build.
Well thats where it sits right now. still trying to figure out my front wheel set up, drum brake or no brake.