Discussion Starter
·
#1
·
Went to this guys house this weekend to check out the progress on his Triumphs. I thought I would share the pictures with you guys. He's restoring a 65 (TR6 I think it was), a 67 Bonneville, a 73 TR5T (scrambler 500) and then he's going to "bob" a 70 Bonneville, but hasn't started yet. Cool guy and a wealth of information. Here's the pics: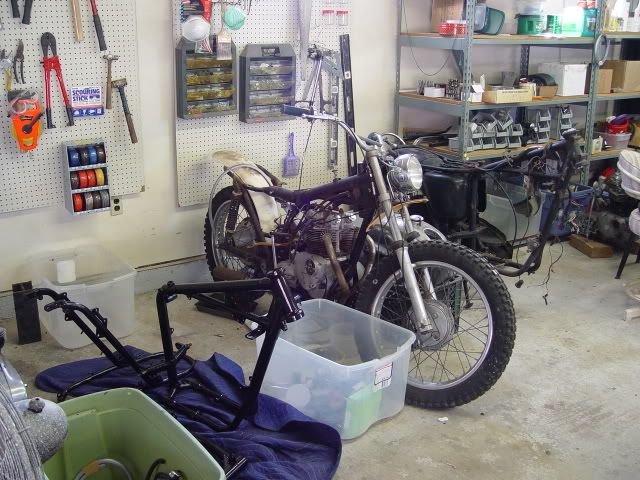 Here's the scrambler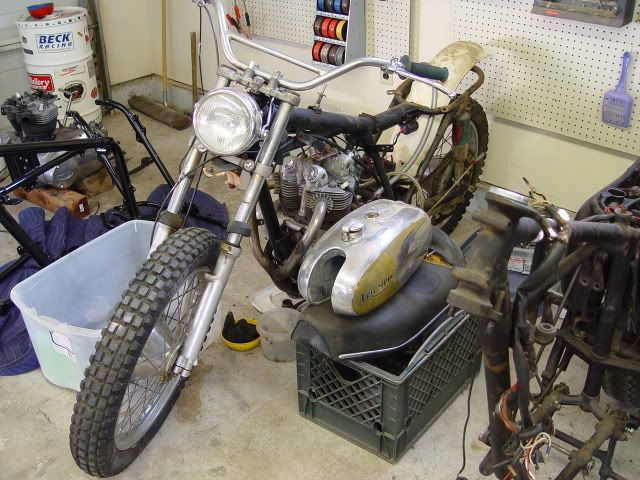 The TR6 resto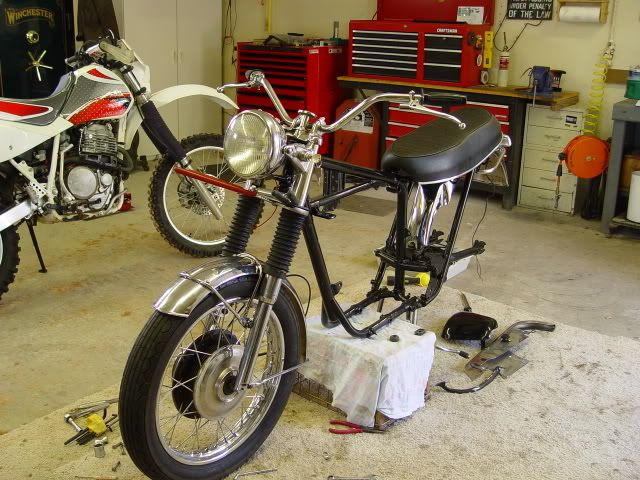 Sorry about the rotation on this one...
The 67 is the frame and motor on the floor in the first pic. The tank is being repainted all original with correct colors to Triumph spec. It should be a near perfect resto when it's done.
Anyway, thought I would share the pics.