Discussion Starter
·
#1
·
Well i did an intro when i didn't have a thread approved bike, since then i've sold that, bought myself a beat up old 1971 Harley Ironhead Sportster, rented a garage, wired the garage, stocked the garage with tools and started this build. I'll just kind of go through with the process i've been doing. I'm just a garage builder working by myself, so any and all advise and criticism is welcome.
The start: I did up this rendering and decided to go this route, there will be some changes as the build progresses but here's the basics direction.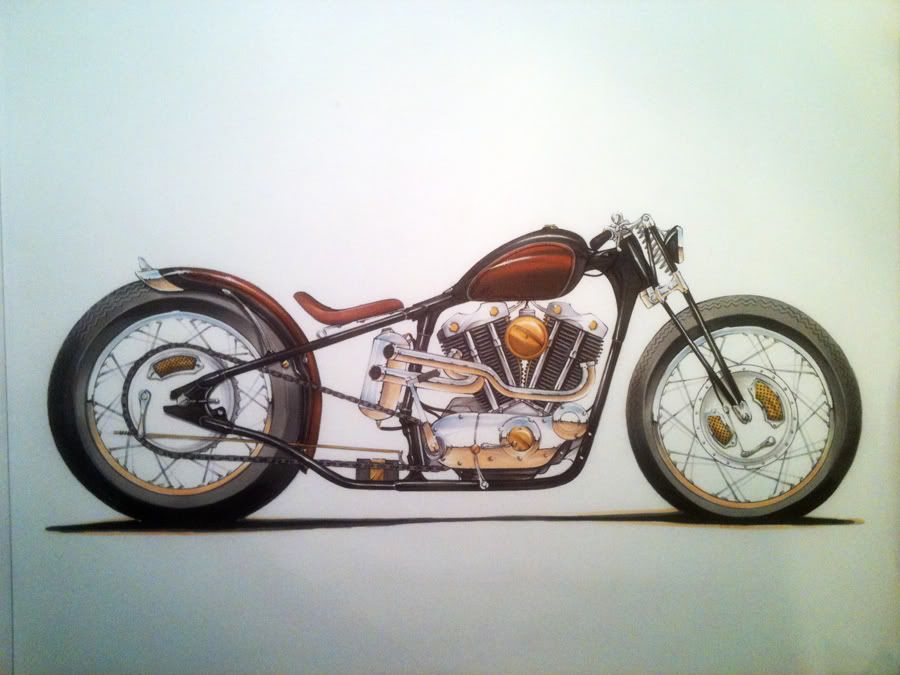 Here's what i started with after tear down. Didn't feel bad about cutting up this crusty bucket.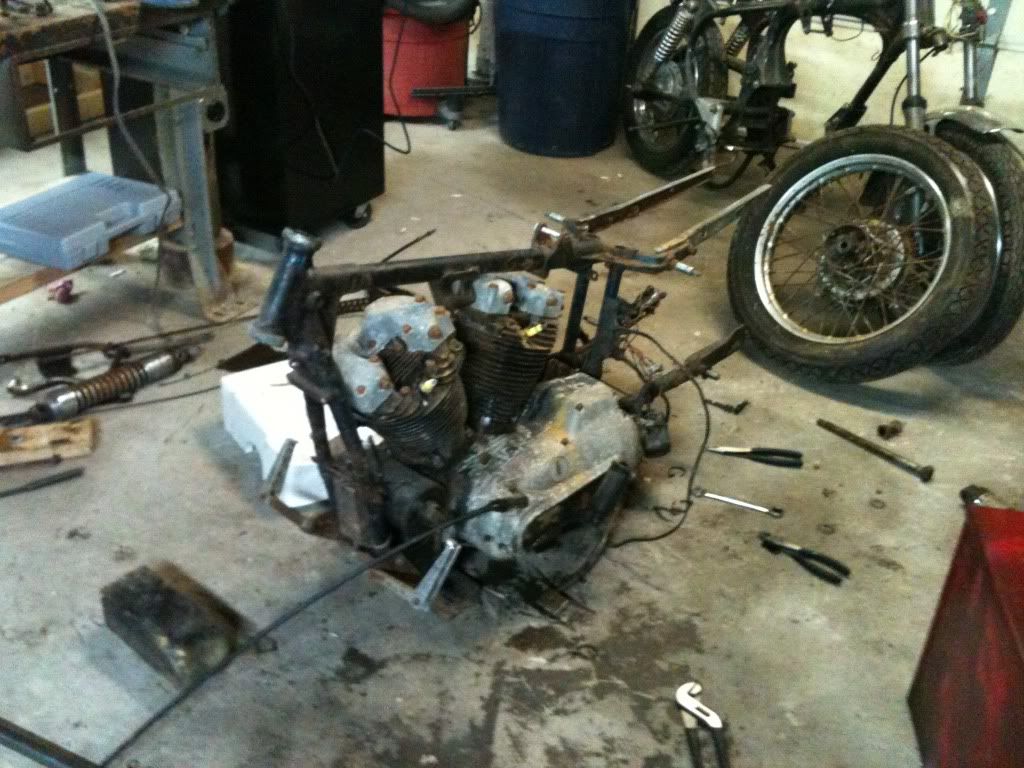 Got it up on the table and started getting the motor mounts jigged up so nothing gets all wonky and out of shape. Also to set where the rear head is so i don't have to heat and hammer a dent in it later.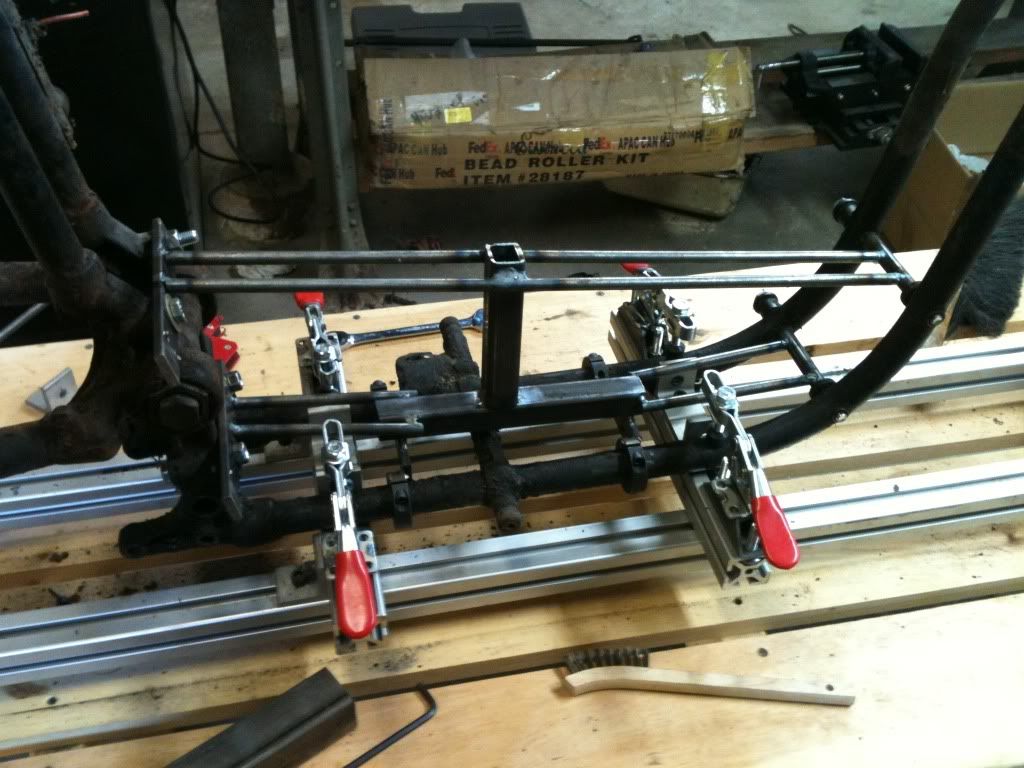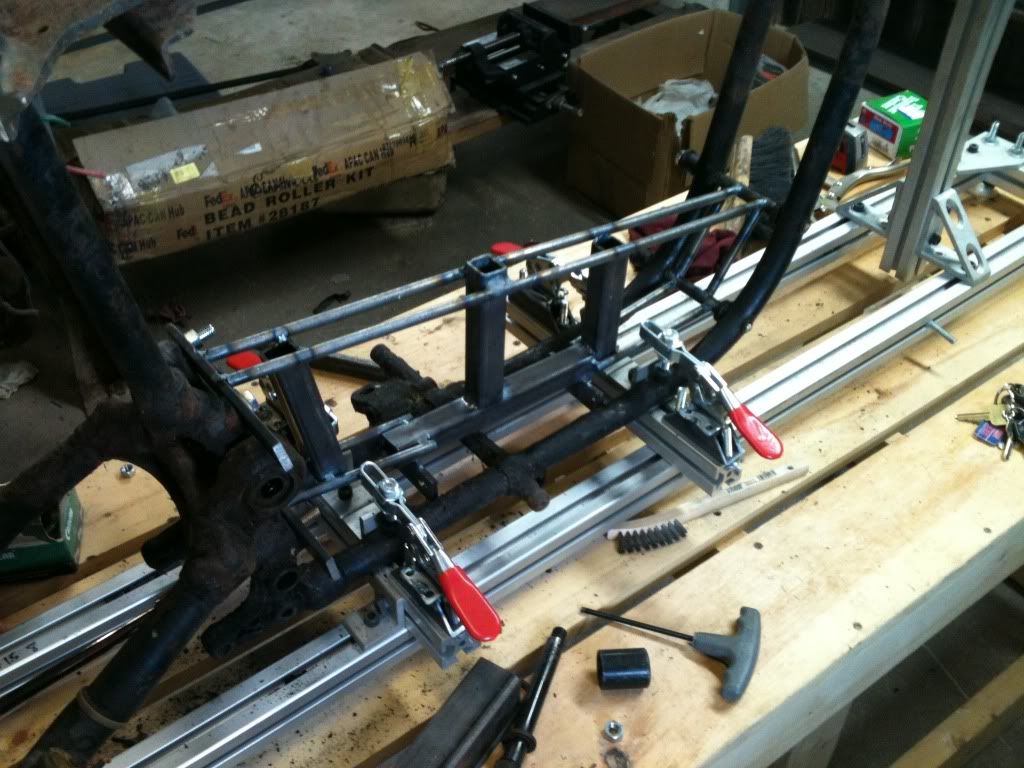 Forgive the crappy photos they're taken with my cell b/c i don't have the foresight to bring a camera let alone a charged one with me to the garage.