Discussion Starter
·
#1
·
I bought this bike for 800 dollars not running.. Here it is when I brought it home..
I got it running great and tore the whole thing down.. I had Bitterend Old School Choppers do the weld on hard tail for me.. they are only a couple hours away and Al is great to work with...
Heres where Im at now.. I hope to have it going down the road this week possibly..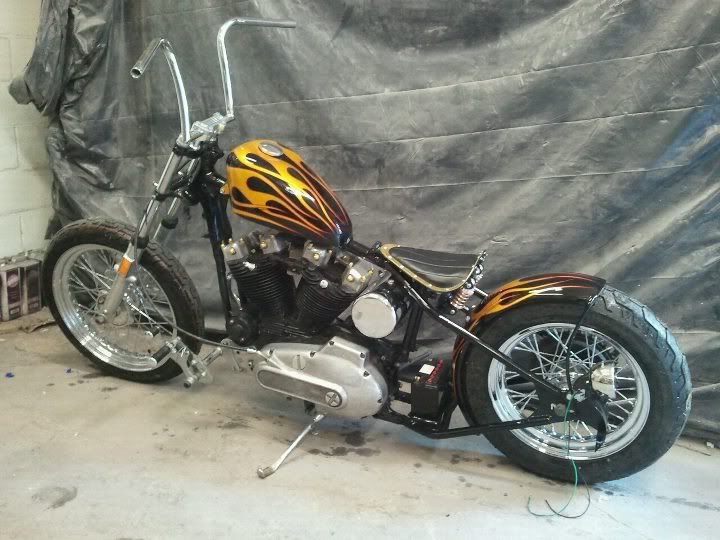 And heres me on it.. I know the pipes are not adjusted right.. I just sat them on there to check it out..
I'll post more pics when its done. This winter I'm going to make my own foward controls for it.. do brass knurled grips, pegs and risers and I'm leaning on doing copper oil lines this week..
Thanks for checking it out and let me know what ya think !
Ben