I bought a another projectbike, a 1949 Panhead that will go so much faster to get together then my other Harley projects.
The engine is just a bottom but its complete and together but painted black, previuos owner removed the heads, pistons and cylinders after a total pushrod mayhem that destroyed the top end he said. Got no answear on where they where(i mean they should be repairible) but the con feels good and all, the oilpump looks ok and there is no metal flakes in the cam area and so on.
I have a set of AXTEL stroker pistons. New set of 0.60 over bore cylinders and rings. 1956 h

eads that are freshly rebuilt and ready to bolt on. My wonder is, how well those heads, pistons and cylinders work on a stock 1949 bottom?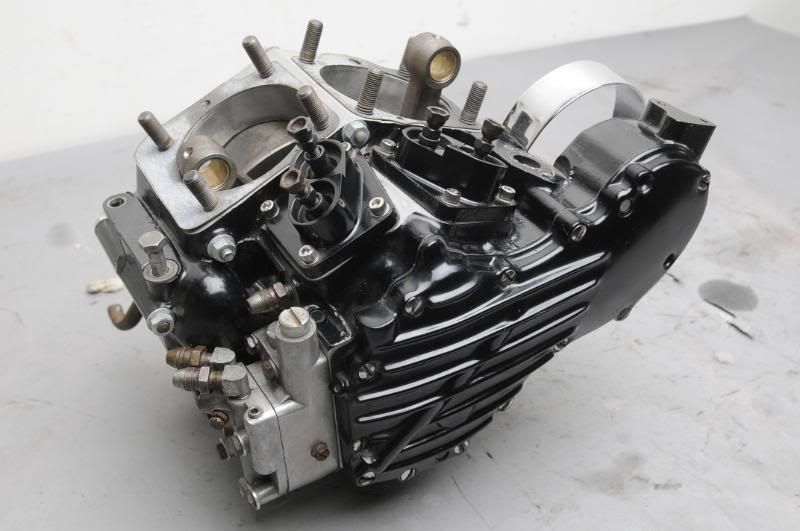 Allso what frame is this, its no stock 1949 frame...Looks like Shovel