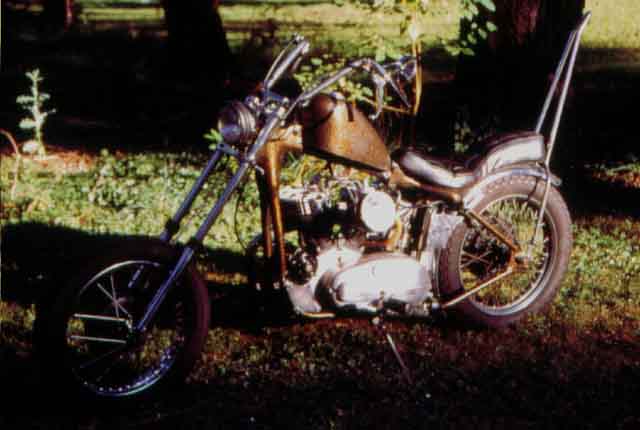 Back in '72 I was following the magazine articles by the late Randy Smith of "Custom Cycle Engineering". I picked up the recommended HD type SU off a '67 TR4 and got my needle and rebuild parts from Nisinger Motors. I had one of those long banana adapters on the 4 bolt plumber manifold which gave me an almost 13" intake.
I ran 36" drags with lollipops and I had no problems with CH or Honda 750 K4s.
When I say this old 54KHK flathead did 120+, people like to poopoo that under their breath, but the difference between the SU with its manifold against the old M53-A1 and some Sunoco 260 was what it took to get the oomph in the top end that pulled the 23 tooth CS sprocket to that speed.
Easy starting, smooth running and zero leg room. It will run again.