We had a few stragglers but when it came down to it seven hearty souls completed every single mile, including bonus tracks, of this very first Texas Chainlube Massacre. It was a great group of skilled riders and not one single whine was heard, even when I lied to them about there being no more gravel. It was also a great mix of bikes, German, Italian, Russian, Japanese and American. No British this time but I don't think we could have carried enough oil to accomodate one anyway. A big thanks goes to Dammit Dave for driving the support truck on the first day. And another goes to Ural sidehack driver Brian for using his hack as support truck on day two when Dave had to leave.
I think this picture does a good job of summing things up...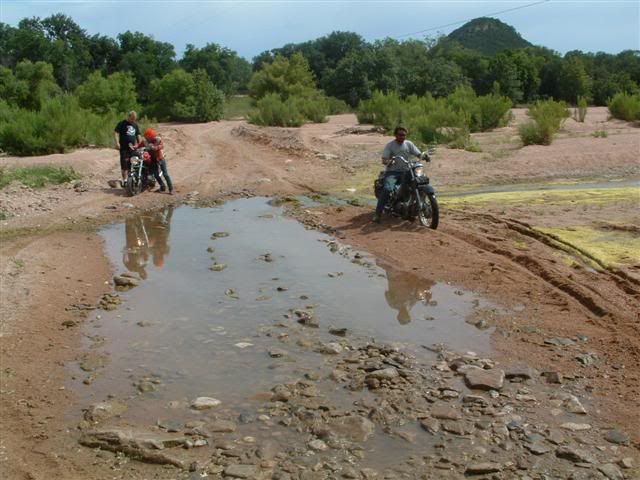 or maybe this one...
or maybe this one...