There has been requests lately on the board for more tech stuff.
Well here'some;
I was checking my LUCAS magneto after reassembly
today, so I took a few pics.
This is the type of mag. you'll find on
most pre-unit BSA's and Triumphs
(if it hasn'tbeen replaced with something less dreadfull)
PART 1 :
OK so you want to check your Lucas on that
non-running 'unfinished project' you just bought?
Here goes:
Remove right side outside cover.
Loosen this nut on the centrifugal timing advancer.
(it does not come off, but comes off
together
with the advancer)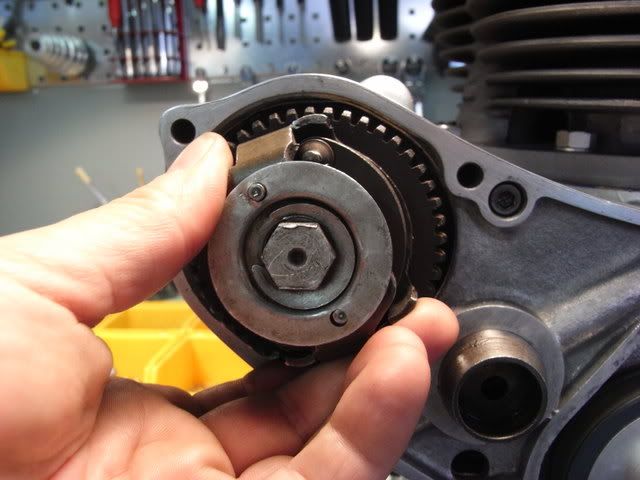 Remove two nuts and funny-looking-long-thing
that attaches the mag to the engine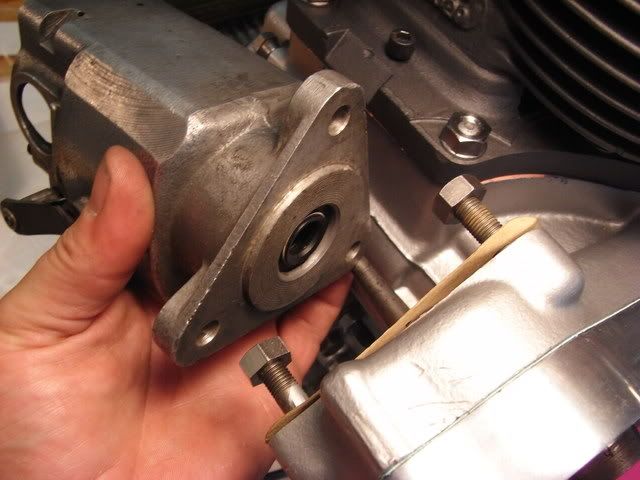 Check the plug-wires at the end that goes into the mag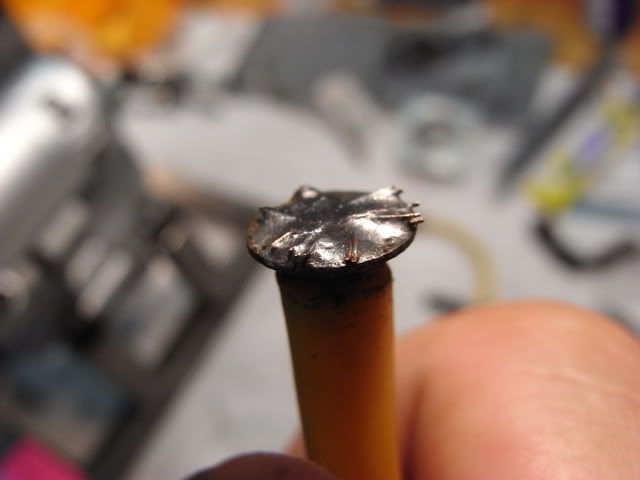 ...and remove sparkplug-cap and make sure you have
a good connection
(maybe you'll want to cut of a bit and re-atttach)
Remove the two high-tension pick-ups from the mag
and see if you have sufficient brush left, and they move freely
While hey are off; check that the slip-ring (gold-shiny thingy)
is clean.
If not; clean with a plastic/wooden stick wrapped with a
piece of gasoline-soaked rag.
NO metal rod; if your mag works well,
and you turn it, you'll have one hell of a electric chock