Discussion Starter
·
#1
·
By request, some tech on upgrading the fider/fibre gear on Lucas auto advance drive gear to steel. Yes, you can use a solid (non-auto-advance) gear. Yes, you can use alloy instead of steel. yes, you can go back with a fiber gear. But, if you change your gear out to steel, there are several advantages;
Retention of auto advance feature
Steel gears will not shed teeth like fiber
Steel gears can have AA mech TIG welded to it, so no fasteners are needed.
Here are a few fiber gears, one of which was responsible for a two mile walk of shame for me.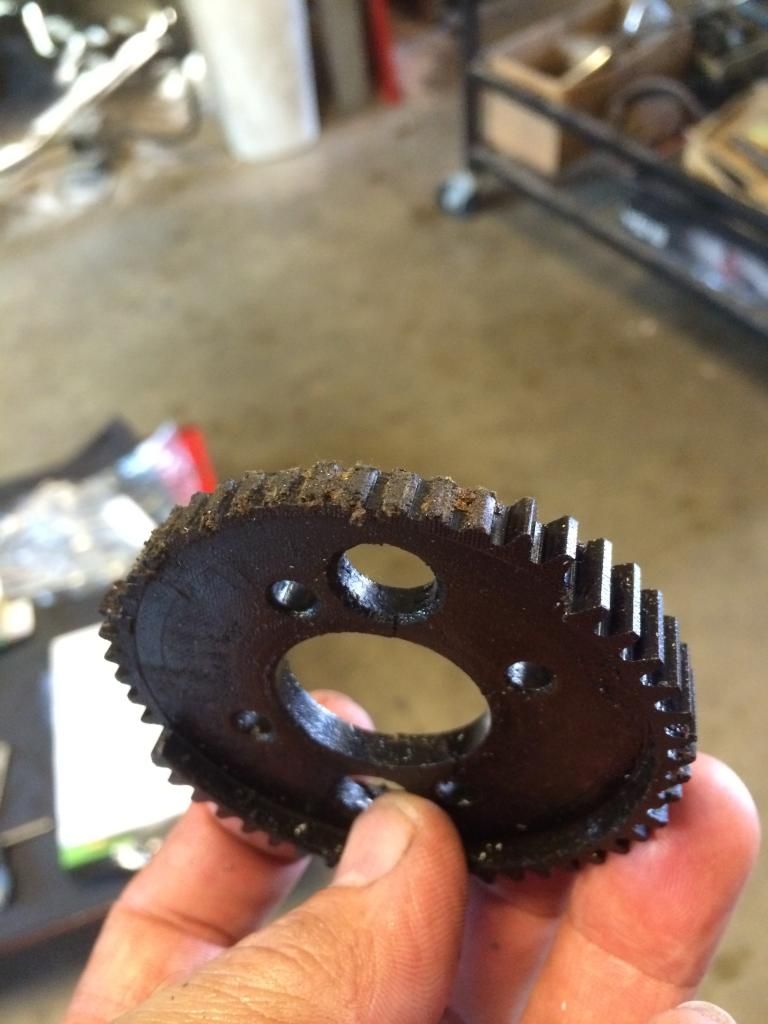 I start with vintage triumph cam timing gears. If you can find the older single-keyway gears, they are preferred since they are lousy for accurate cam timing, thus should be retired from cam duty. AND they are not surface hardened, like the later 3-keyway gears. So, yeah, I was out of the older ones when I made this batch. HSS tooling is not up to the task on this later stuff.
Fist step: Get a box
No, seriously use a small chisel to remove the retaining ring on the AA. Take your time here, try to slip this ring off nice and evenly. If team Ram-Rod shows up to help, you will blow this part up.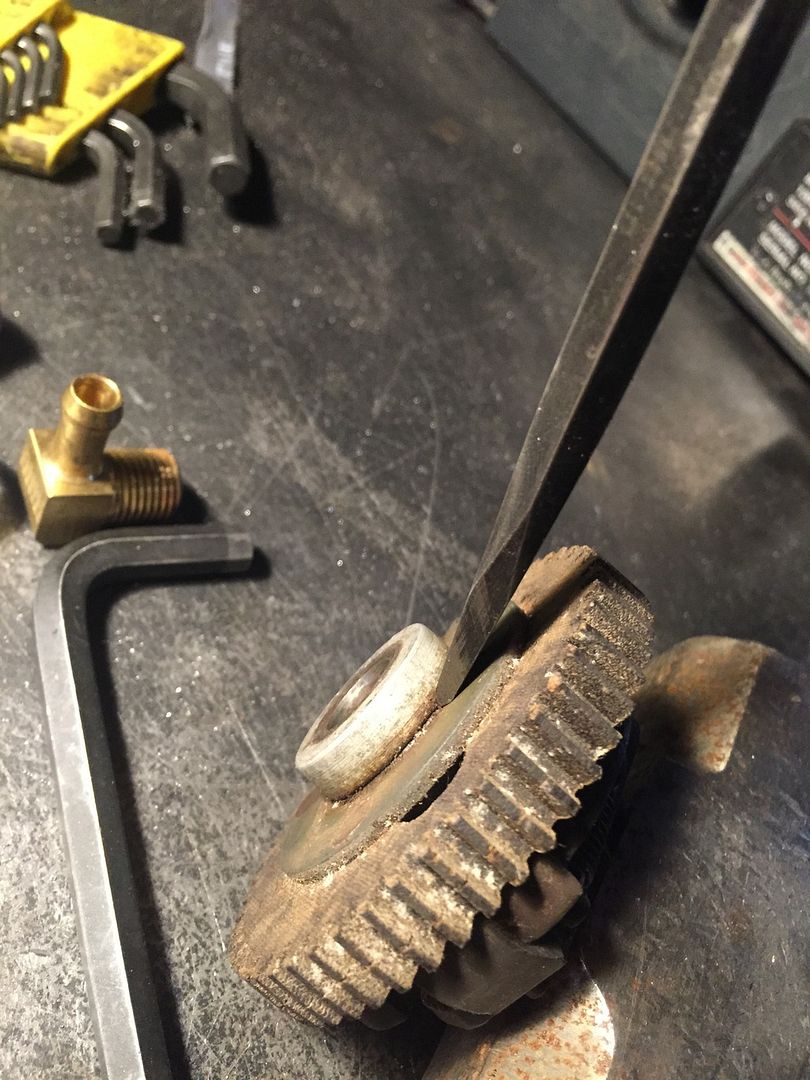 Next use a small round chisel/hammer, or a drill to remove the four exposed rivets.
Next, face the threaded portion of the gear off. And while it is chuck in the lathe, you'll need to turn off some material behind the teeth to clear the stops on the AA mech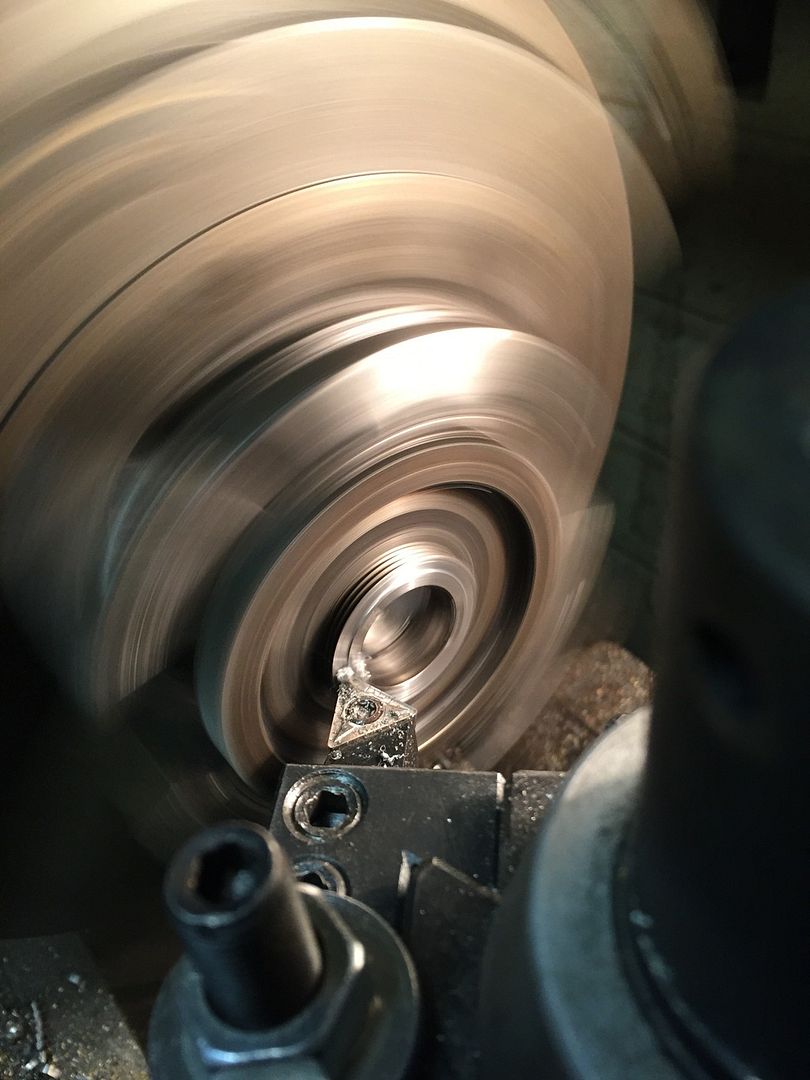 Then bore the center for a snug fit of AA shaft.
Then drill two holes in the steel gear to give clearance for the big rivets on the back of the AA mech, in the same places as the fiber gear. Don't worry about the four little holes.
It's a good idea to glass bead blast all your parts so they will weld together well. It's rarely a bad thing to get 50 years of petrified fossils of the moving parts of the AA. I use TIG to "fuse" (no filler) the AA mech to the steel gear. It should look something like this when you are done.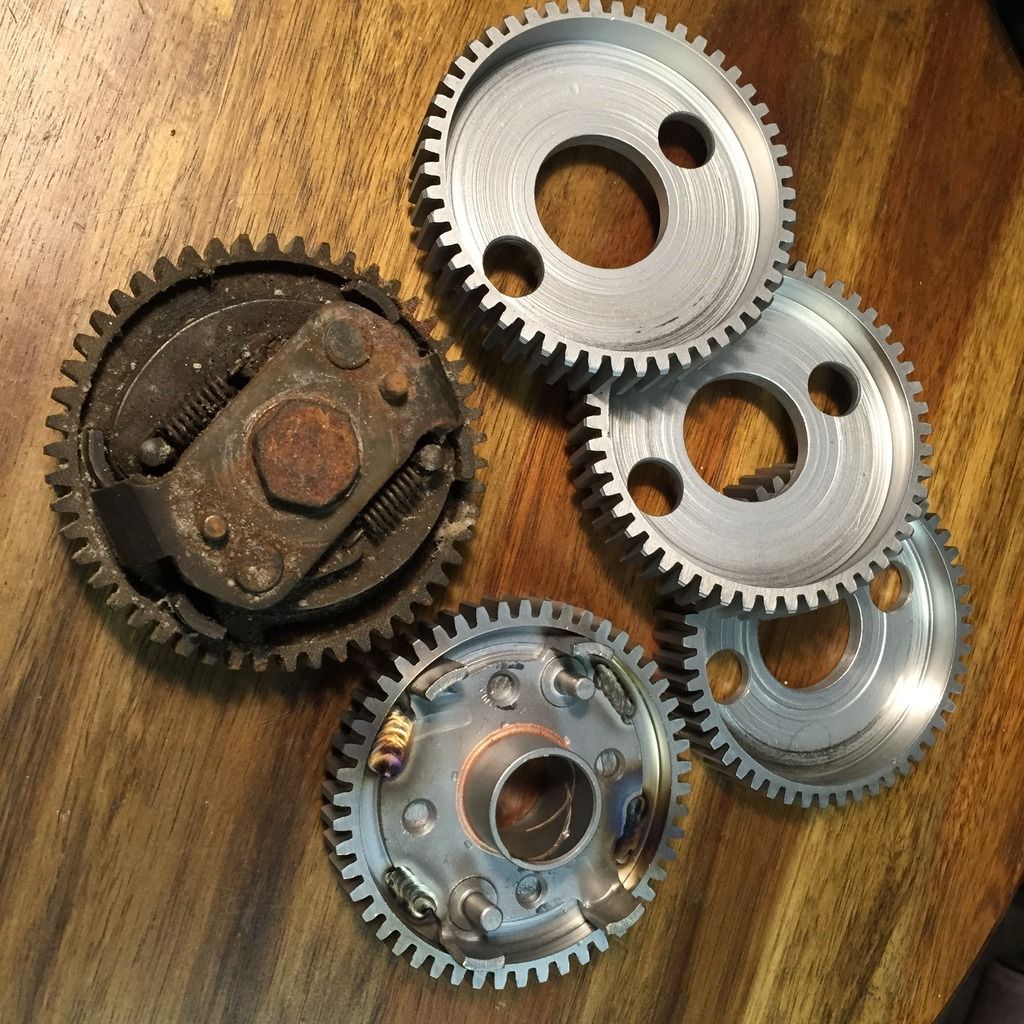 This is what a completed AA with steel gear should look like.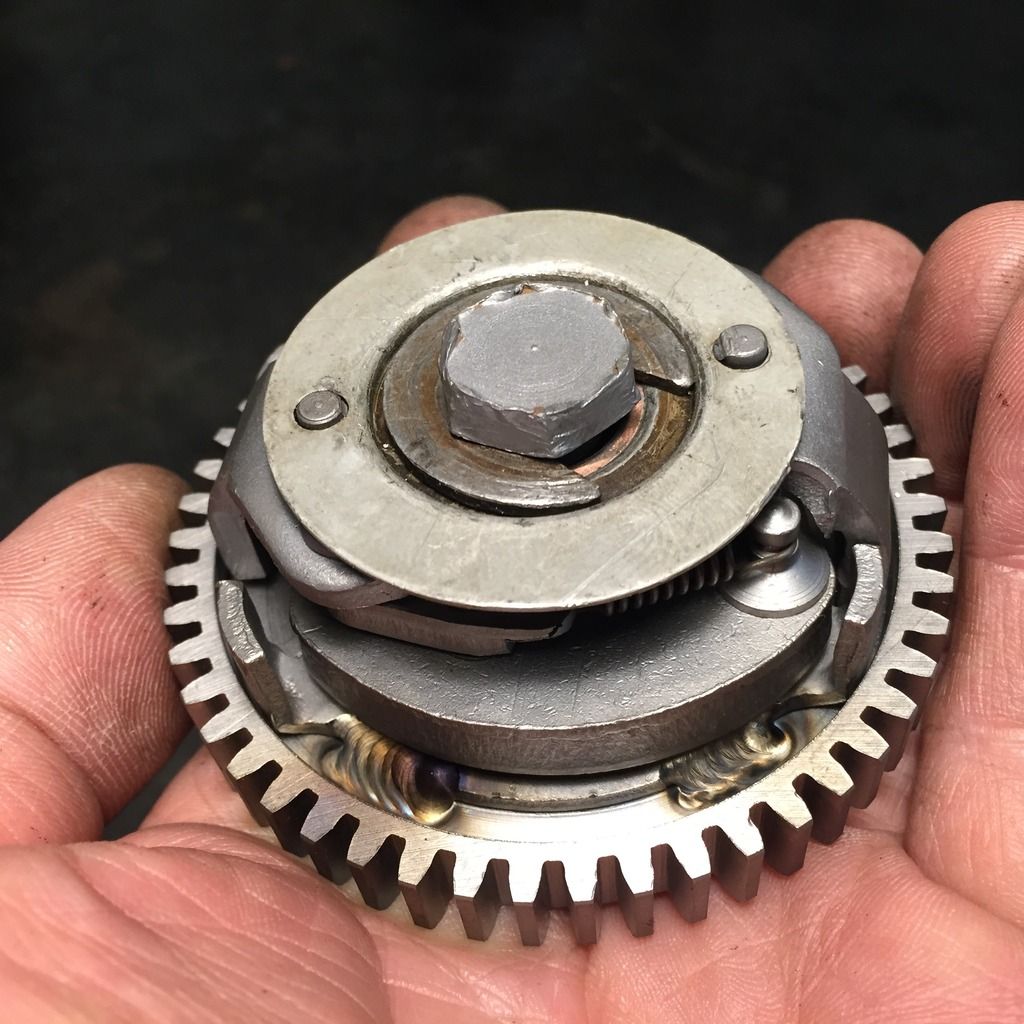 Easy, right?
Cheers, Dan.