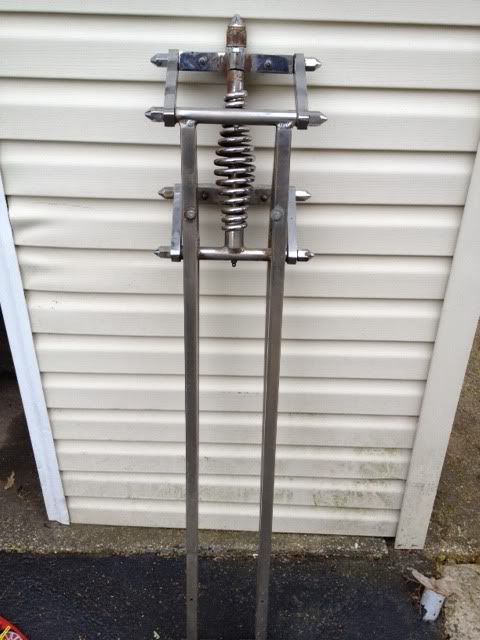 9
| | |
| --- | --- |
| City | Bellmore |
| State | NY |
| Price | see listin |
Kinda on the grind right now trying to scratch some loot together and get myself outta a project money pit. So I have to sell of some of my bits to get at least 1 of the 100000 projects I got finished.
ALL PRICES ARE NEGOTIABLE & IM WILLING TO WORK DEALS ON MULTIPLE ITEM PURCHASES. SHIPPING CHARGES ARE ON THE BUYER.
Girder Sold
Pre-Unit Chopper Frame... Necks been cut, raked and welded
Selling with or without front mounts up to you
$350 without mounts $400 with mounts or if you just want the mounts $85
Actual shipping is on you! Its worth it just for the hard tail which is really nice
I have a Fed-Ex account so Ill try and get the best rate possible
OG Dunlop Rim w/ rotor Made in England Good shape, minimal rust that Im sure will clean up super easy. Tire is Ok run it if ya like or not up to you. $150.
Front End. Fork tubes look a little funky but all the Internals are good as are the trees. Right Side fork tube is missing the plastic cap. $125.