Discussion Starter
·
#1
·
Hey all. I am an experienced fabricator (MIG, TIG, machining, etc.), car builder and rider. Built electic cars, CNCs, houses, boats, many, many cars and trucks - but never a motorcycle.
I want to build a motorcycle frame, mostly because what I want does not exist. Here is the little story: I ride a "trials" motorcycle out in the woods on single track trails. These bikes are light (160lbs) with 250cc engines and gearing that will allow me to put-put around in the woods. The bike I have is awesome - almost perfect, except for two things:
(1) trials bikes are made for competition and have small gas tanks and no seat.
(2) trials bikes, where I live, are not street legal. And the govt wont allow any to be street legal.
My govt will allow me to build my own bike and make it street legal (but it MUST be my own built frame - no kidding). So I tought I'd build a frame which can have a seat plus a larger tank.
Here is a picture of my bike: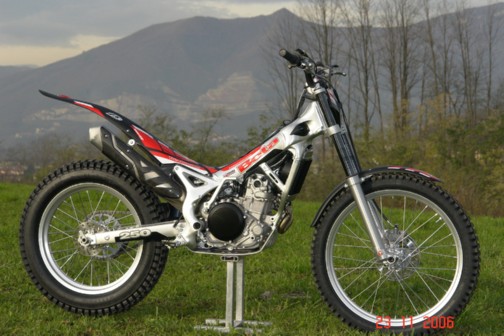 I want to build a CroMo frame with seat and tank, similar to this bike:
So would this be the right forum to hang out in to help with some of the building decisions?
thanks
DC