Discussion Starter
·
#1
·
I'm still in the collecting parts and mockup phase. But I started with this...
'74 Ironhead project missing some stuff. I got it a couple of weeks ago from a buddy in my car club. Basically what you see there. In the last couple of weeks, I got a Goodyear rear tire, alien tank, and an old Paughco front end. Now it looks like this...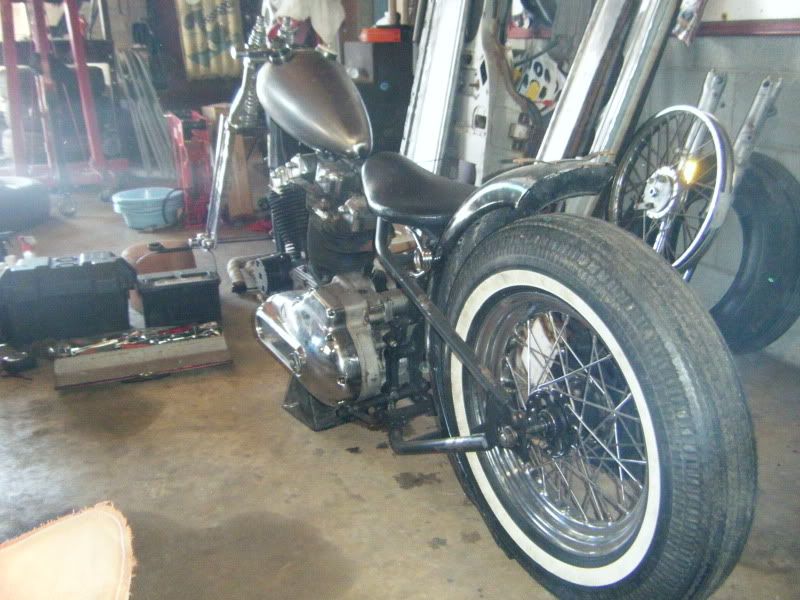 The fender looks goofy, it's not mounted, I just slid it in there to see if I like it. I still need a 21" hoop to lace to a hub I have or a complete wheel and tire, throttle and clutch controls, headlight and tailight, and handlebars (along with a lot of this and that nuts and bolts and fabricating mounts and pieces). I am building handlebars currently.
I don't know how fast this will progress as most of my money has been going into completing my '55 chevy pickup. But there's not much left to get for the bike and I have some stuff to trade.
Anyway, I'll probably ask a bunch of dumb questions. I've had a couple of Triumphs and a bunch of japanese bikes, but this is my first American bike. Thanks for putting up with me.