| | |
| --- | --- |
| City | Southern |
| State | MD |
| Price | 500 |
Here's the deal, I bought the raw springer on ebay.It's about a 10 over. It measures about 32" from the bottom of the tree on the back leg to the rocker hole. I built the bike and put together the springer with my springer parts stash. The legs have a bumpy/pitted texture. I had them powdercoated gloss black. I ran it for a little while on my chopper but I wanted a chrome one. I got a chrome one on ebay 2 weeks ago and paid 875.
The action on this springer wasn't great and I think the right rocker may be out of whack -it came off an old wrecked springer.
Gone - you snooze you lose
.
Here it is raw the way I got it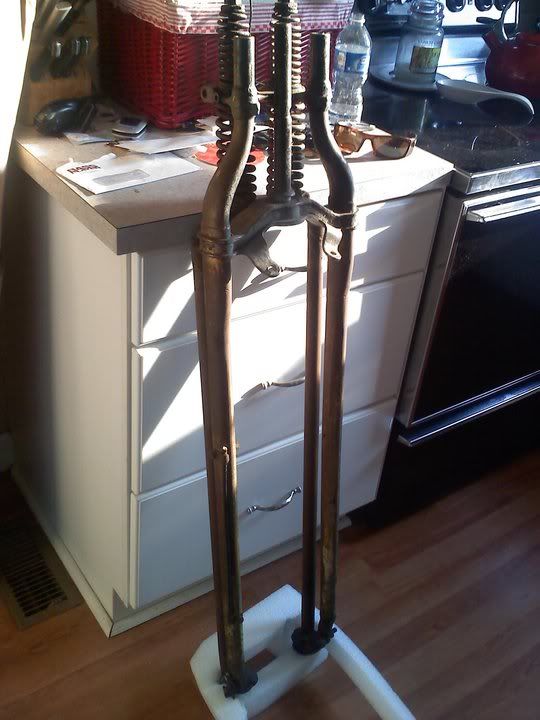 Here it is powdercoated - these pix don't show the top spacer/nut that will come with it