Then the upper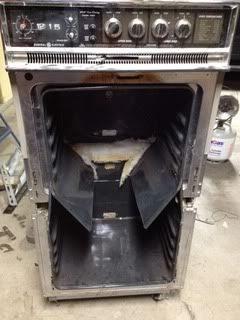 And start screwing the whole thing together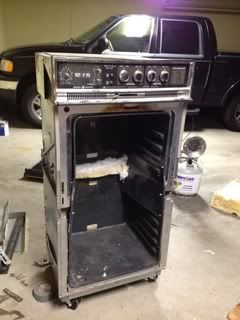 The door was intimidating but I got lucky. I found some surplus paintbooth sections that were formed sheet metal 24" wide; perfect for what I wanted. All I had to do was bolt in some unistrut for the top and bottom ends. Also, one in the middle for good measure and installed the window from the original oven.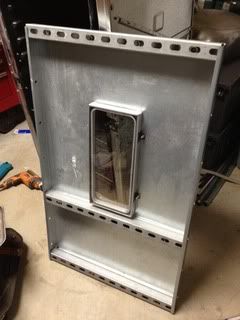 There was a gap at the back wall to be filled, but there was plenty of sheet metal left over from the oven teardown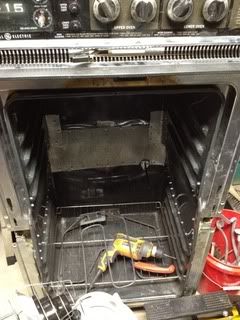 Then I hung the door.
SO the last issues were to latch and seal the door. Off to Home Depot for some fiberglass rope- they sell this to repair wood-burning stove doors. I started with these shallow channels that are intended for hanging shelf brackets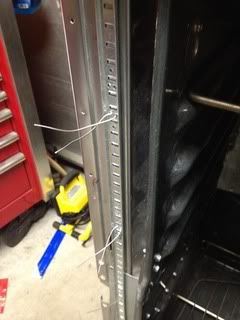 I put a piece of safety wire every few inches and screwed it down to the oven. Then I twisted the wires, securing the rope to the channel.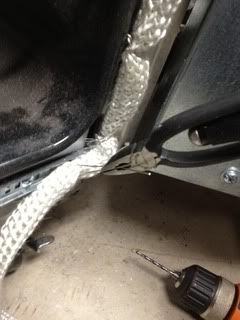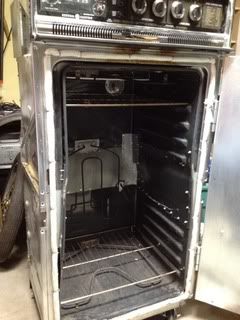 Almost ready to go! Last job was to insulate and skin the outside of the door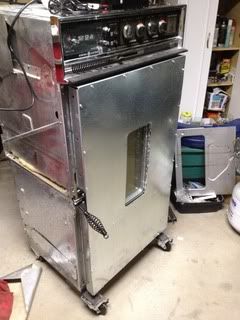 And build the latch (made from a welding hammer)