Discussion Starter
·
#1
·
Howdy
I have noticed on the past few grip changes over the years that my shovelhead throttle housings don't have enough room in them for the sleeve's block that holds the cable end (brass barrel). The 'fangs' that hold the throttle cable (I never use a return) are too wide at the top and need to be sharpened, or at least the outside corners shaved off.
This is with stock shovelhead style housings, with an S&S E carb and the taller cable bracket installed on the carb if it matters.
Here's an upside down pic of what they look like when they are trimmed enough to move free- one side with a square cut out of the corner, the other side sharpened. Sorry it's backwards, but you can see it.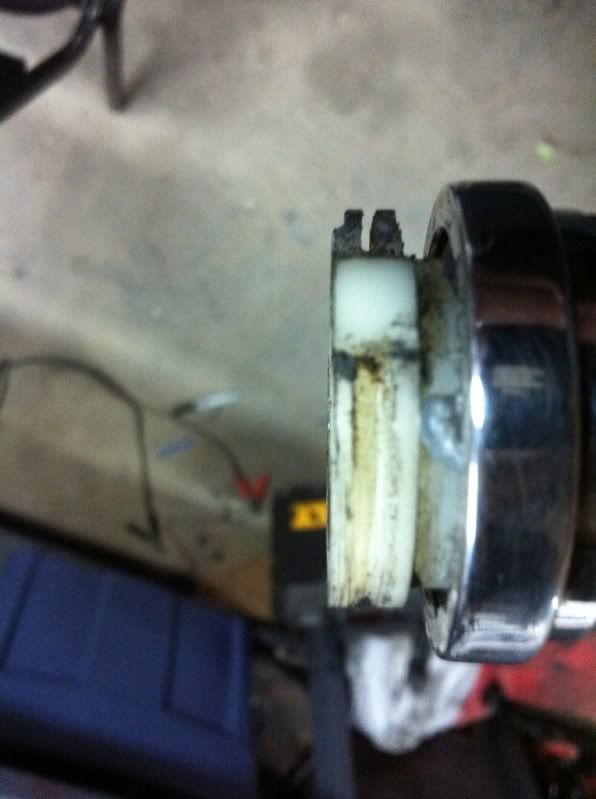 the 'sharpened' part on the 'fangs' is now a failure point. What am I doing wrong? Mismatched parts? I'm using a screw in style cable housing.
Thanks!
radar
greasy in the garage in philly