Discussion Starter
·
#1
·
So I just put my tanks back on my'72 FL after adding a pogo seat setup.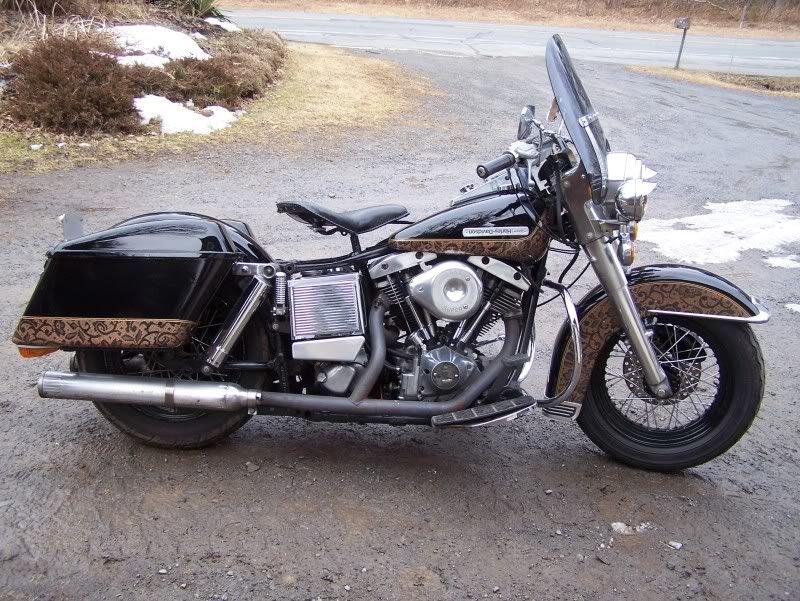 I always had a "wet" mark around the mounting stud (the one that mounts to the same bracket as the Seat "T" bar). If I sniffed the crack, scratch that, I mean if I smelled between the split tanks I could smell gas so I new it had a slight leak.
Well, now its an official leak. Dripping off the stud and running down the backbone. I drained the fuel and left the caps off to air out a little. What should my plan of attack be on it tommorrow?
- Weld around the stock stud?
- drop a large washer around the stud and weld the stud to the washer and the washer to the tank (This will spread the load and cover the crack)?
- Chemical seal the inside?
Im thinking option two is the best bet, what do you guys think?
Jeff