| | |
| --- | --- |
| City | Layton |
| State | UT |
| Price | $7200 |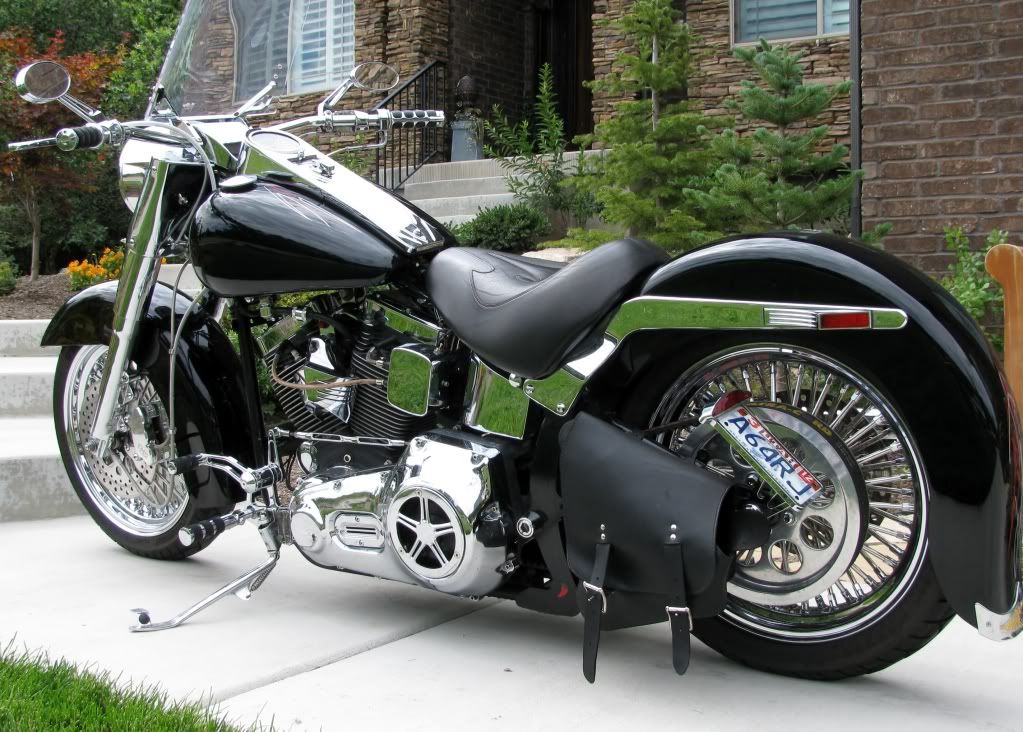 Listing for a friend. This guy really knows his stuff and is very particular when it comes to his motorcycles. I can testify that this bike runs great and is in great shape. Contact him with any questions.
**PRICE IS $7900**
1997 Custom built motorcycle CMC Softail
Much interest but no one has committed.
Clean title, currently registered
Will ship
Started out as a 1997 California Motorcycle Company softail frame (Harley), since then many custom parts were added.
Slammed softail frame
5 speed trans
Gloss black with classic hand painted pinstripe done by local professional
Sumax rear fender
SS 88" 155 psi in both cylinders exact.
Super E carb
Pingel petcock and filter
Donnie Smith Chrome billet air cleaner
Compufire ignition electronic advance (adjustable)
Voes vacuum advance (helps heat, performance and economy a lot)
High/low drag pipes with or without baffles
Screaming eagle coil
Rivera Primo brute belt drive primary and clutch
Well vented primary covers
18" fat daddy spoke rims.
Showa Shocks
Metlzer 880 tiers
CMC billet calipers with new Lyndall pads
Polished Stainless rotors
Ajure blue dot clear light
Road king style chrome headlight nacelle
Wind vest windshield (my fave add on)
Kuryakyn iso grip
Kuryakyn mirros with led blinkers and running lights
Rear led blinkers and running lights
Kuryakyn horn cover
New Billet shift rod
New 2+ forward controls and master cylinder
Side mount license plate and led brake light
Smooth fender rails
LED display lights
Arlin Ness tank plate
Softail swing arm bag
Always used mobile one.
I have spent a lot of time dialing in the mixture and timming. The power and torque is awesome and I get well over 40 mpg. Engine runs cool. I spent much consideration selecting the parts and have always took care of the bike. A lot of money and time has put in to this. There is about 15,000 miles on the bike.
There are no issues or problems with the bike, it looks amazing and is in great shape. I get asked about is all the time. The bike has never been down. Does not leak. Only selling because I purchased a different style bike.
More pics here..
http://s1194.photobucket.com/albums/aa372/KentonR/#!cpZZ1QQtppZZ24
Contact Info:
Kenton
[email protected]
801.54O.02(Nine)Two.
Once again..
**PRICE IS $7900**
Messed up in the title of the ad.