Discussion Starter
·
#1
·
Well I joined this board a couple of years ago. I have read many post and gained a wealth of information. I currently have 2 79 Shovelheads and a third 75 frame roller. I have been working the bikes for a while, but seem to get interrupted from time to time and the project just set.
The one I am presently trying to finish is a 79 FXEF it is a runner just need some TLC and a paint job. Repaired the front forks with new tubes/and seals. New brake lines and pads. Did a complete rewire, repaired the starter. The previous owner had lowered the bike so low that you could not get a MC jack under the frame. They had cut the shock mounts off the swing arm and drilled and tapped the arm its self. I made some new mounts and lifted the bike to about 5 inch off the ground. Put some new pipes on it and changed the carb from a SU to a CV.
I have the tins all painted need to buff a little and mount them then get the carb dialed in and ride.
This is what it looked like when I got it.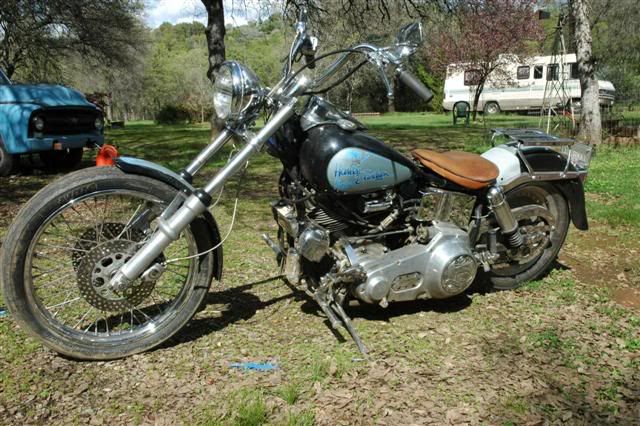 Here is what the tins look like now, will be mounting them soon.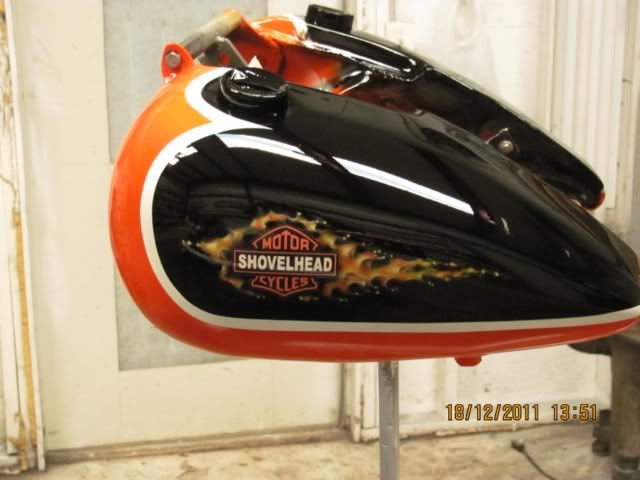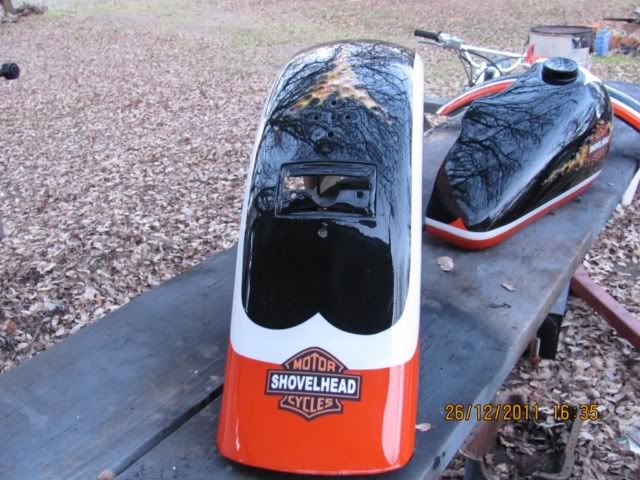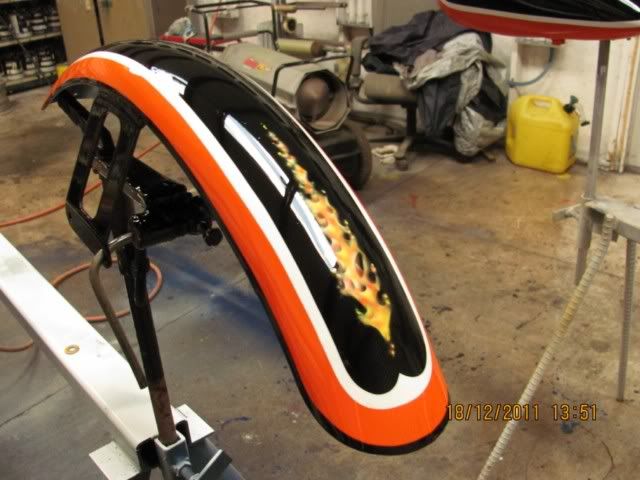 I live in a small community in the foothills east of Marysville, Ca. called Loma Rica, Ca. It is a wide spot in the road, with a couple of small mom and pop stores and a couple of other businesses. There is a Mexican restaurant and a pizza joint.
The wife and I have 5 1/2 acres and really enjoy the country life. Its quiet and peaceful, the closest street light is 4 miles away.
I have been retired for about 11 years from Public Service. Just work on my toys and build stuff. Have a pretty complete shop and a bunch of tools, but you can never have to many tools. I built a trike a few years ago to keep ridding when I had a medical issue. Now I am back to two wheels again, as soon as I get something done.
Roger