Discussion Starter
·
#1
·
Hi all!
I've searched for info on this particular girder, and have come up with less than a Sasquatch Scientist hunting for evidence of their existence.
This is what I have: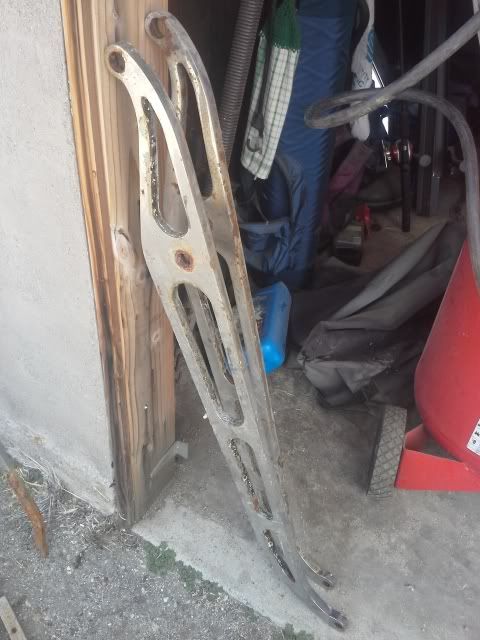 As you can see, they're pretty unique looking. I have most of the parts, but half of them are rusted so bad, I'll have to replace them of fabricate them. I have the spring, but I dont have the shock. Gotta figure out what I can put in there.
I'm also not sure as to their assembly.
I've PM'd a couple members here, that had some photos, and they are looking to dig up some info, if they still have it. I've also emailed a Girder specialist in England, to see if he knows anything.
This post, I'm just hoping that someone reading it might know something about these forks, and can help me out with a lil info.
Thanks!
Stephen