Discussion Starter
·
#1
·
This is what's on my bike as I got it as an engine in frame.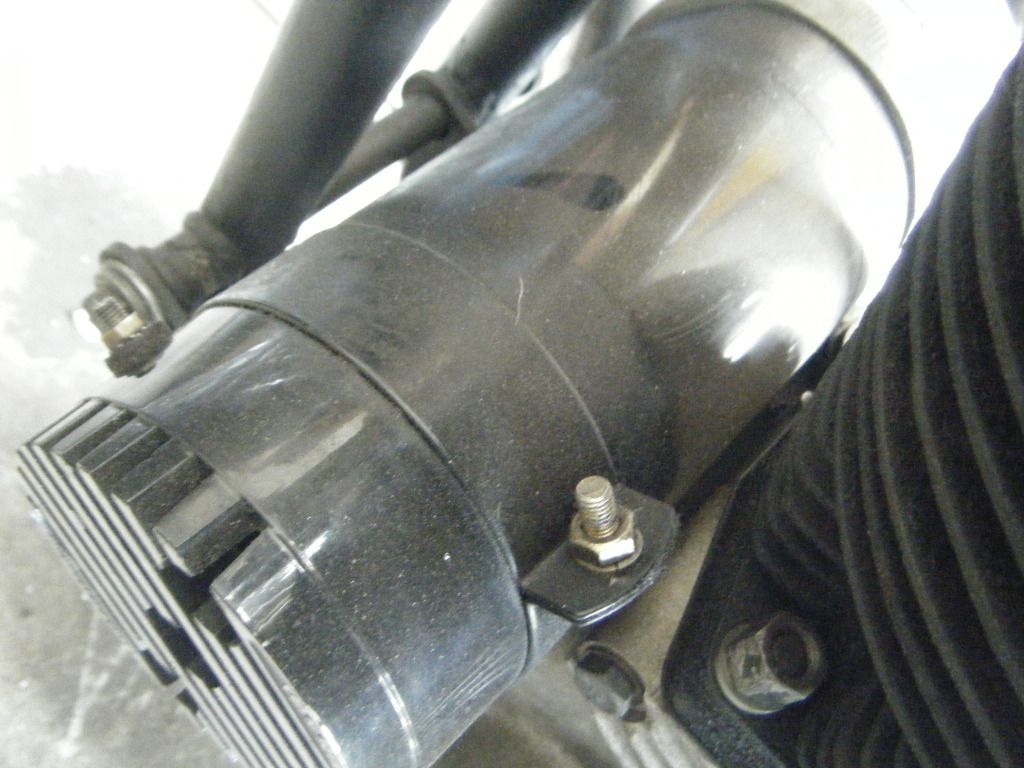 First off, 1974 Sportster, electric start, points ignition. I have a few questions, pardon my ignorance as this is my first American motorbike.
1. What is this in the pics?
a. Is this a stock generator with Cycle Electric end cap regulator? or
b. Is this a Cycle Electric Generator with Cycle Electric Regulator?
2. The instruction sheet on Cycle Electric's website say not to mount upside down, in ALL CAPS, lol. The one on my bike is upside down. What does this mean to me?
3. This has two terminals, B and L. How do I wire?
a. Instruction sheet on C.E. site says B terminal direct to battery. Do I not need to go from the gen to key switch batt terminal to batt?
b. The instructions for the L terminal don't make a lot of sense to me. Can you help explain?
4. The bike came with a small voltage regulator and a big car type. Pics from previous owner seem to suggest one or both of these were mounted. Don't know why. Previous owner took running bike apart to chop it. I got it from a buddy who got it from previous owner as engine in frame only, can't contact previous owner.
a. Do I need either of these regs?
b. If so, which one?
I'm finished with my build and at the point of wiring the bike from scratch using this Easy Rider diagram (minus the horn and associated wiring).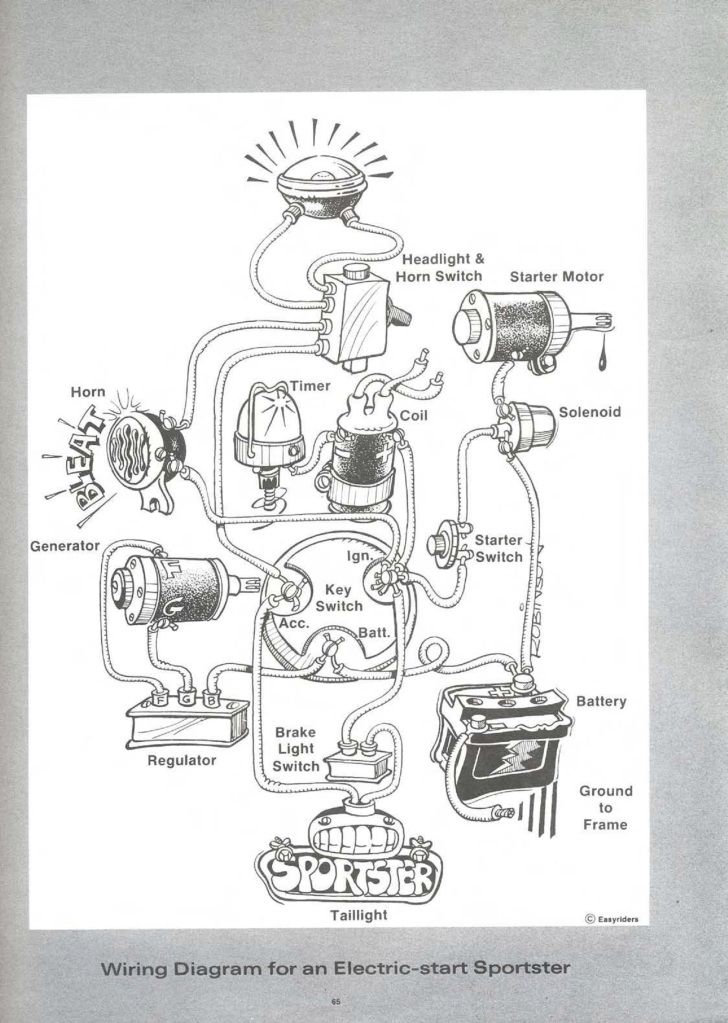 Also, any tips for all wire sizes in the above diagram are appreciated. I was going to pretty much copy wire sizes in my pickup with generator and points with a new stock type replacement wiring harness. Thoughts on wire sizes?
This is the last step before I can crack this thing off and roll. Just a bit confused about what I've got and what to do. Thanks in advance for the help!