Discussion Starter
·
#1
·
I have admired these Crafty-B caps for a long time, put off a bit by the price but also by the fact they don't come with any install info. So when one of my clients wanted one on his bike, I figured there as no time like the present to figure out to install one. There are probably a hundred ways to do it, but I was thinking beyond simply putting nuts and washers below the skin and risking warpage/leaks. This is the second one of these I have installed. The bike is a modern-ish triumph and is still in progress, so it may take a little time to complete the thread. Enjoy!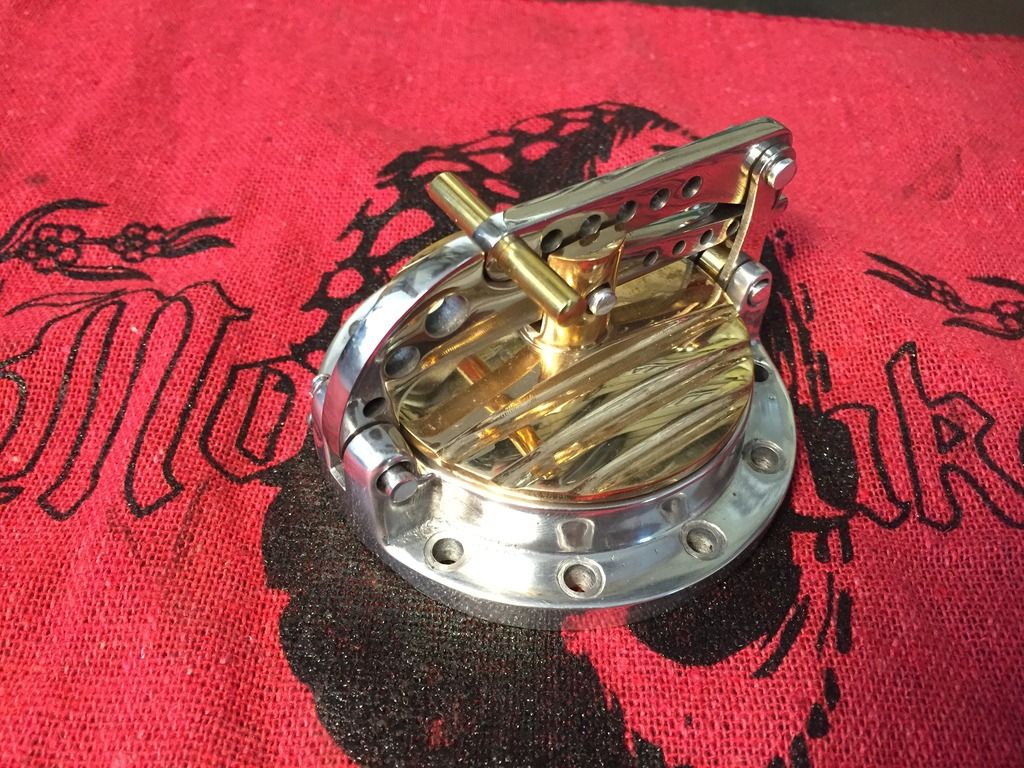 The backing ring is made from 3/8" alluminum
Next was using a transfer punch to locate al lthe holes for the fasteners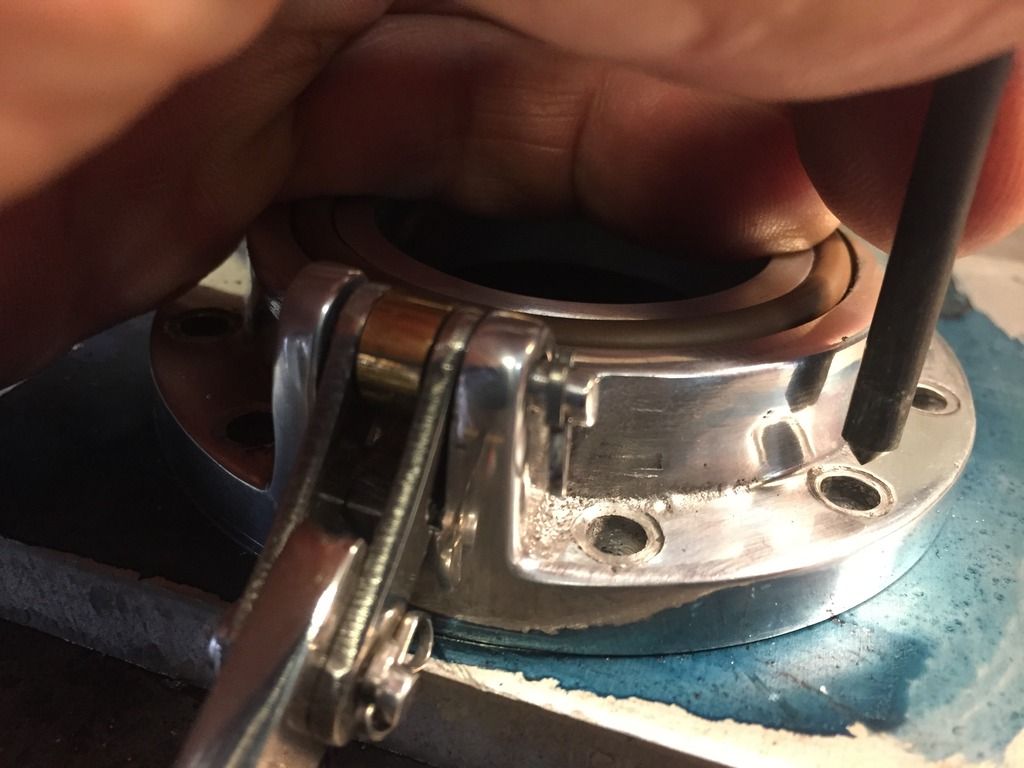 ...Then scribe the o.d. of the cap. You will want to scribe which way is front, since the pattern of holes is not perfectly symmetrical.
Next was drilling and tapping all the holes, only ten this time. The last cap like this I did had 14 holes.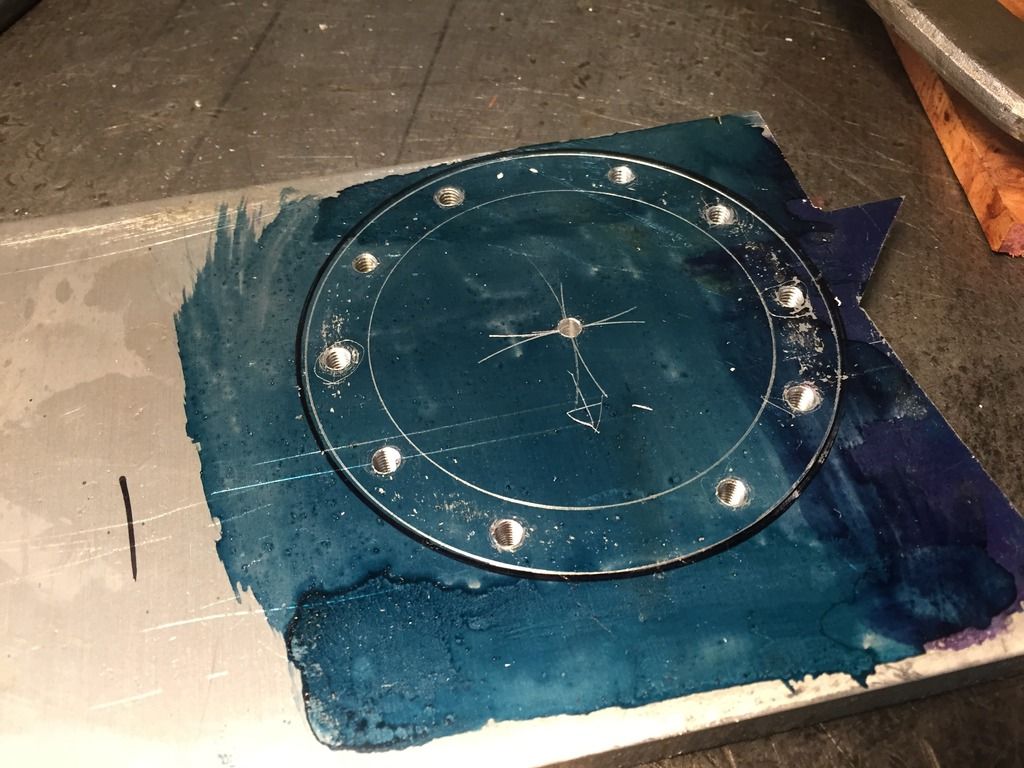 After roughing the cuts with a band saw and hole saw, the ring was trued up on the lathe.
Test fit backing ring to the cap with all fasteners. Perfect fit!