Discussion Starter
·
#1
·
okay, let me preface this by saying that i have absolutely zero formal training in sheetmetal fabrication and this is the first time i have ever attempted anything like this, but i have seen every episode of american chopper at least 3 times. i think that counts for something.
so i puleld this suzuki out of the trash (literally) some time ago, and i always had a thing for the tank, but it was just too bulbous for my taste. i've been staring at it and contemplating for a couple of months and realized that the tail needed to be narrowed to please me...what to do?? CHOP IT!!!!
here's what i started with. i like the raised deal on top and the contours up front...
pretty freaking sexy...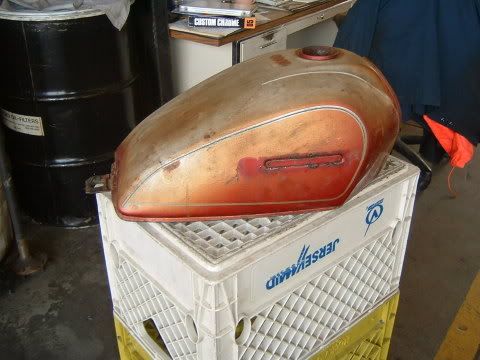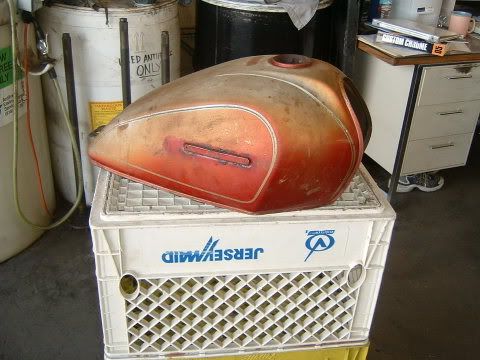 see what a chunky monkey she be...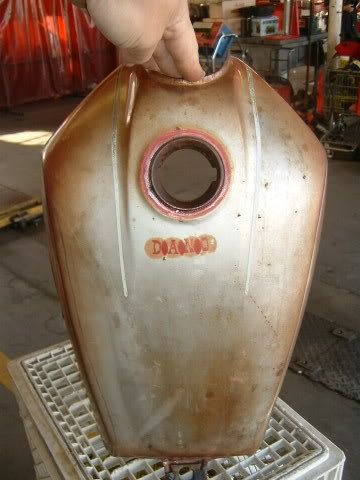 so i stared at it again for a few hours wondering where to cut it..i asked myself...'what would billy lane do??' then i decided that taking the simple approach was a better idea....i cut out the bottom and tunnel, leaving the bead around the bottom for structural integrity, i'll trim that away when its time to make a tunnel and bottom.
i followed the crease around the side panel with a cut off wheel so as to disturb as little of the sheet metal as possible ....