Discussion Starter
·
#1
·
Long story short... I was at a Bikini Bar one night and I rode there on my '59 Triumph. An old dude comes in looking for the owner of my bike. He has a '68 BSA Lightning chopper that doesn't run. He asked how much I'd charge to get it running. I told him I don't do that for people, but I'd buy it.
I traded him a Honda generator and gave him $500 cash and this thing was mine.
Cleaned out the crappy Chinese carbs and got it to run. But the bike was starving for fuel at speed, so I went to see Torch for some good condish used 930's.
Here it is as I got it.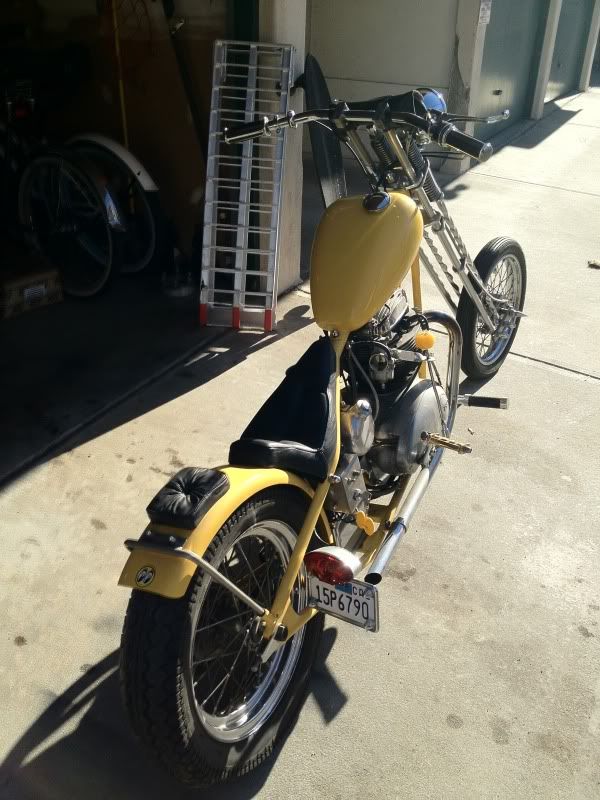 Ditched the Mustang tank and used a prism tank I had in my hoarder storage.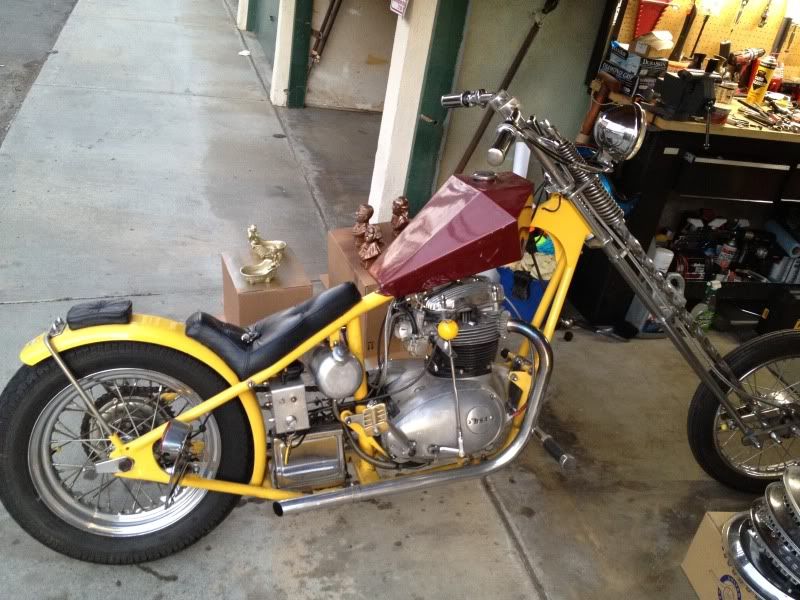 Stripped down a King and Queen seat that needed love. Had it done up in all leather.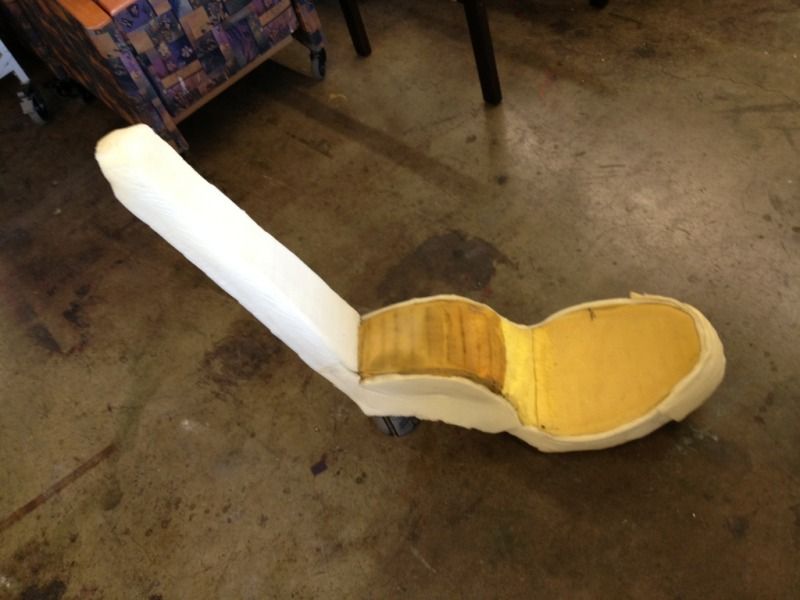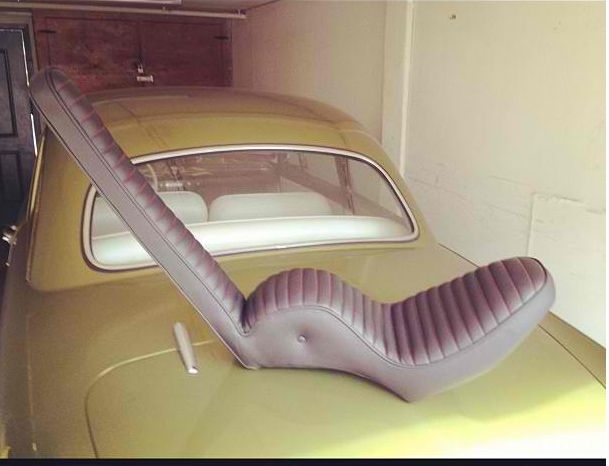 Made a sissy bar out of solid round stock. Placed 2 Knight lights on it for the ultimate in tail lighting...
Welded tabs on some killer bars so they would mate with the springer.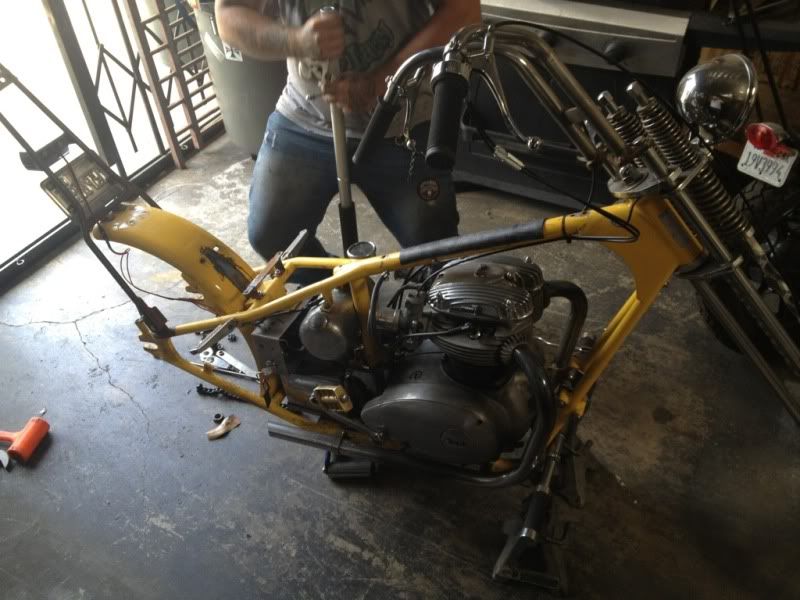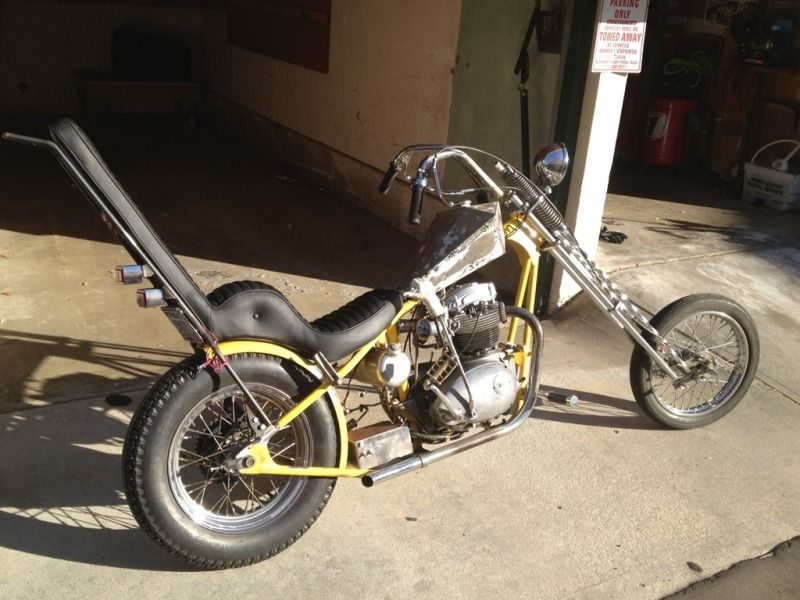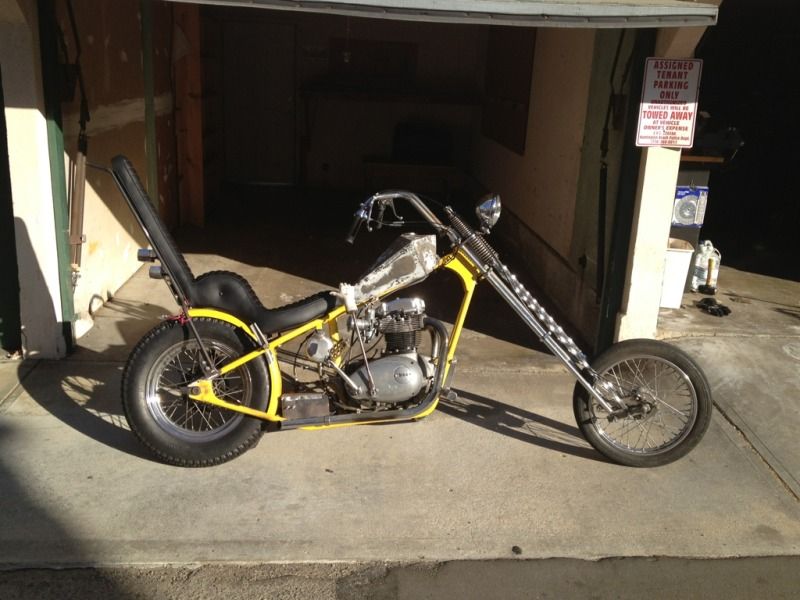 I need to sort out a better oil tank and headlight. Then blow it apart for paint.