....and a damn fine time it was. Me and Bek rode our Ducs down with Clif(Firedome) on his Guzzi LeMans and Laurent on his Vincent twin. That Vincent ran 85 mph all day with us. Even bombed a few miles of gravel with me, cussing the whole time I'm sure. Very Impressive...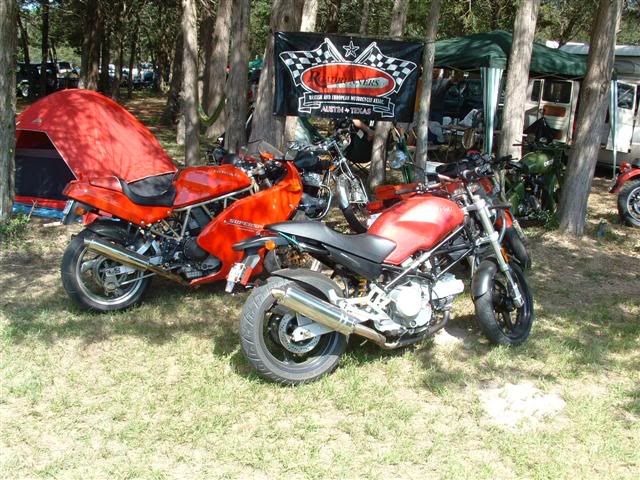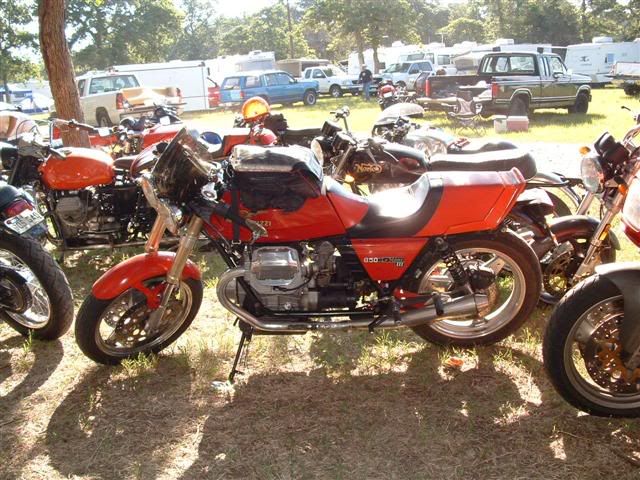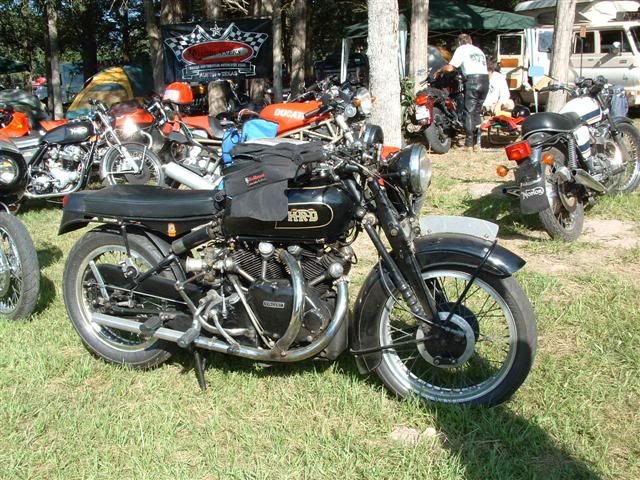 but Laurent left early on Sunday and we heard he locked up around Smithville. I sure hope it is nothing catastrophic.
Sometime after about umpteen beers and a few margaritas Saturday I heard the bullhorn guy say,"Everybody get your ladies, we're having a couples event." Get my lady alright, we gonna do some table turning...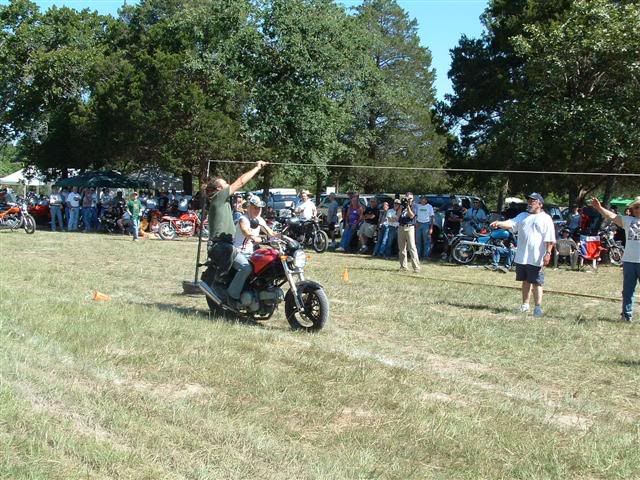 Well, Bek just decided to haul ass and blow off the actual event and when the announcer said something like, "So much for women's lib" she did a big sandy burnout on him, u-turned, then barreled straight for him. He turned to me, "She's coming in a little hot, donchya think...whoa!...hey!" and he started runnin'. I was so proud.
Today we actually woke up without hangovers for the first time in a couple of days.
The rest of the pics are here....
http://smg.photobucket.com/albums/v296/evilfirbolg/New%20Ulm%202006/
I only remember taking about four of 'em, New Ulm turned out to be more of a drinking event for me and Bek, but I did come home with 400 pics. Lemme know if ya need full-sizers or different angles or what not, I got tons more.