Discussion Starter
·
#1
·
Another Triumph wiring Question - 68 T120R
Hi all, sorry if this is a repeat but i have searched all over, and cant really come up with a resolve that suits what ive got.
The bike is a non running (Yet!) 68 T120R with a TR6 single carb head.
Simple setup with Headlight (on off, No high beam), tail light with brake light switch.
Im going to rewire the bike (its a real mess) and unsure of what i should keep, replace or scrap all together and start again with a new system.
Whats on the bike:
Boyer Micro MK3
Mity Max
2x ignition coils
A baking tray that had a battery in it with wires ect.
about 150' of wire
Ive found some good diagrams ect but should i be scrapping this all and replacing with a new system? going to 6 volt? (easier to start?). I mainly interested in just getting a system that works for not, so as i can get it running to see what else i have to do ect before really getting to work on it all.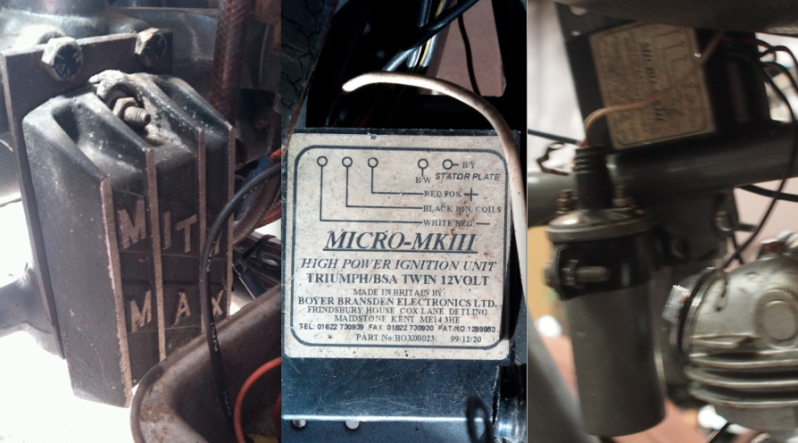 thanks,
J