Discussion Starter
·
#1
·
Time to actually start working on this thing. WHat I have so far....
77 shovelhead
cow pattie trans
swingarm frame
round swingarm
39 mm narrow glide
DNA 2 under
juice drum
1.5 inch belt
Have a few tanks I am still kickin around
have 16 and 21 inch spokes fronts
few different sets of bars....
Kinda piecing together a bike for the ol'lady so she can ride somethin that is all her own....
SO I have this rear fender i am toyin around with at the moment...not sure if I want to go this way or not. She likes the solo seat style more...If i go solo I will mount a ribber fender to the swingarm with a medium height sissybar.
I have a king sporty tank, cut up and welded fatbob thing, and a Gary littlejohn arrow tank....if I use that fender I think I will go with the littlejohn tank and a king-queen seat.....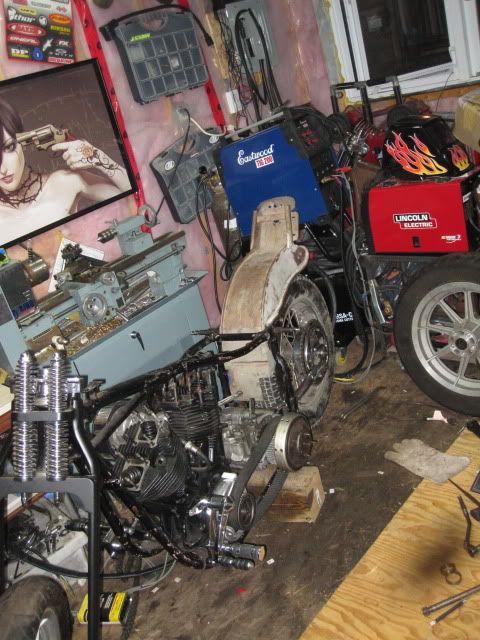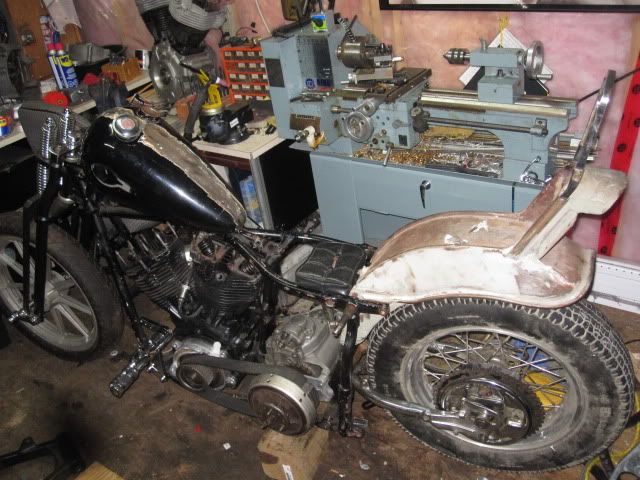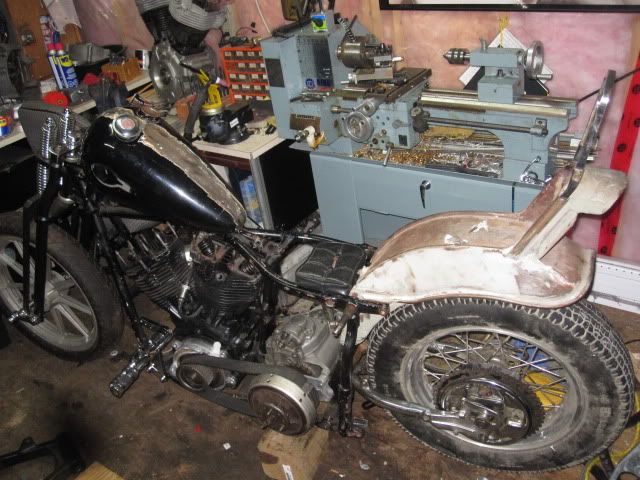 littlejohn tank
King Sporty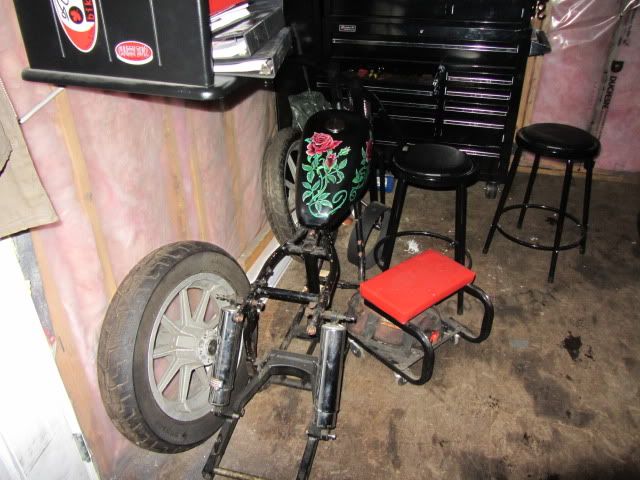 Hope to move this along at a good pace
Here is what she is ridin now....and my winter project....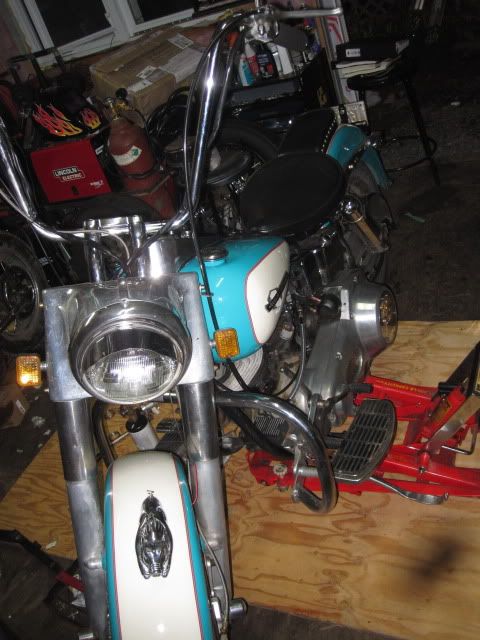 Mike