Discussion Starter
·
#1
·
Little help please....
im a bit puzzled with the engine on my recently bought Ironhead...
it was sold to me as 1979, but been looking at loads of pictures on the forum and cant seem to find an engine that matches the one I have?
Do I have the case of something else? something definately doesnt look right...
here's the engine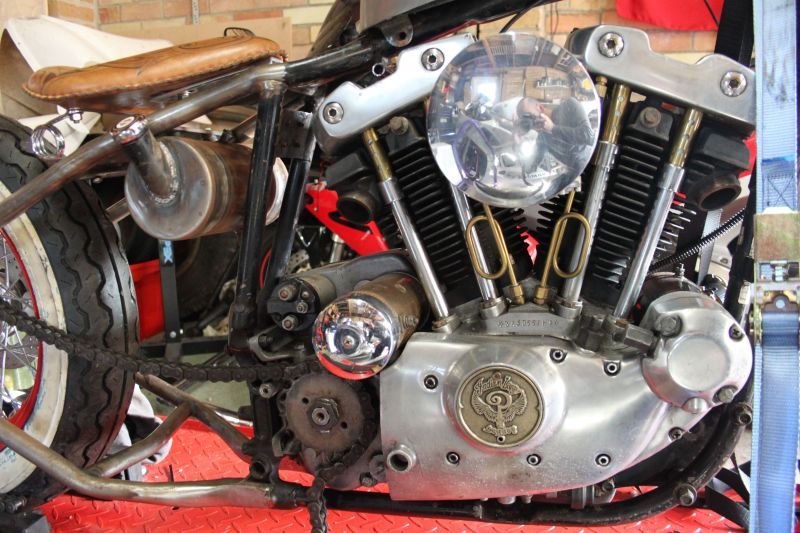 and here's what's puzzling me...
on this pic, just next to the sprocket.. what's that threaded stud with a slot for?
and on the front cover, what's the big hole for? I thought it would be for the peg... but... if you look on the next picture....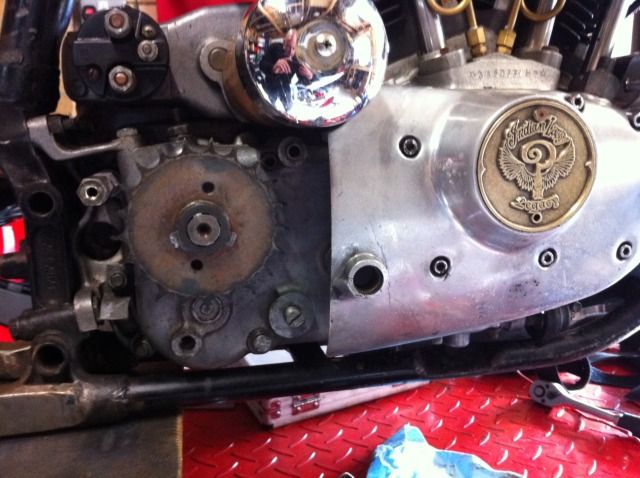 ..... the rear cover I have already has the footpeg mounted there? Do I have a rear cover off a different model?