| | |
| --- | --- |
| City | Fresno |
| State | CA |
| Price | 5700 |
77 Ironhead chop.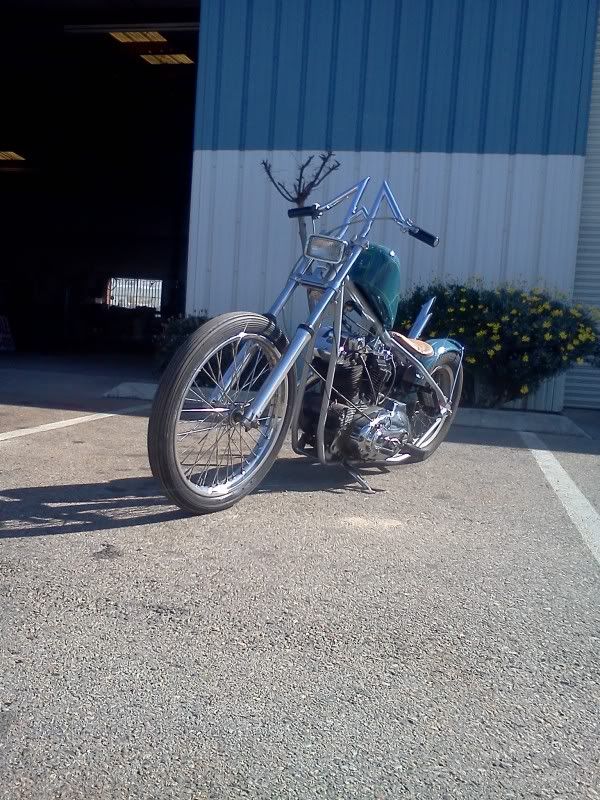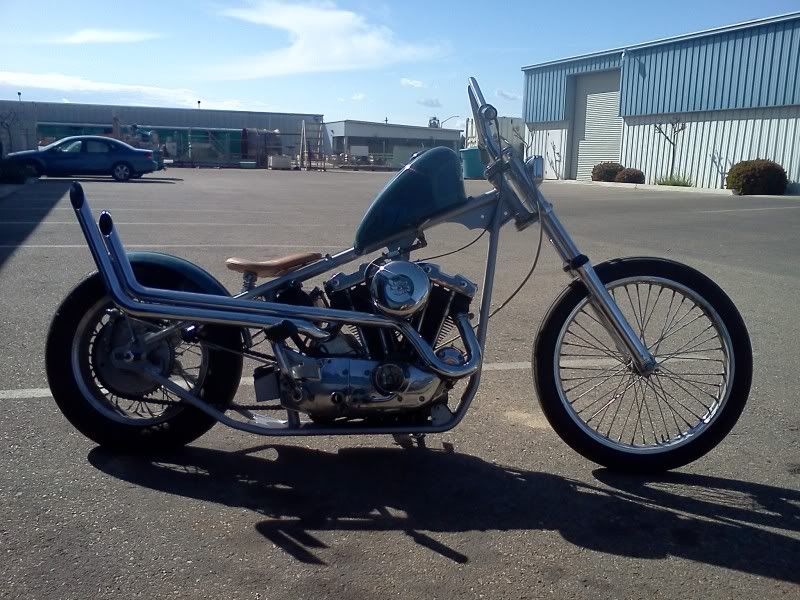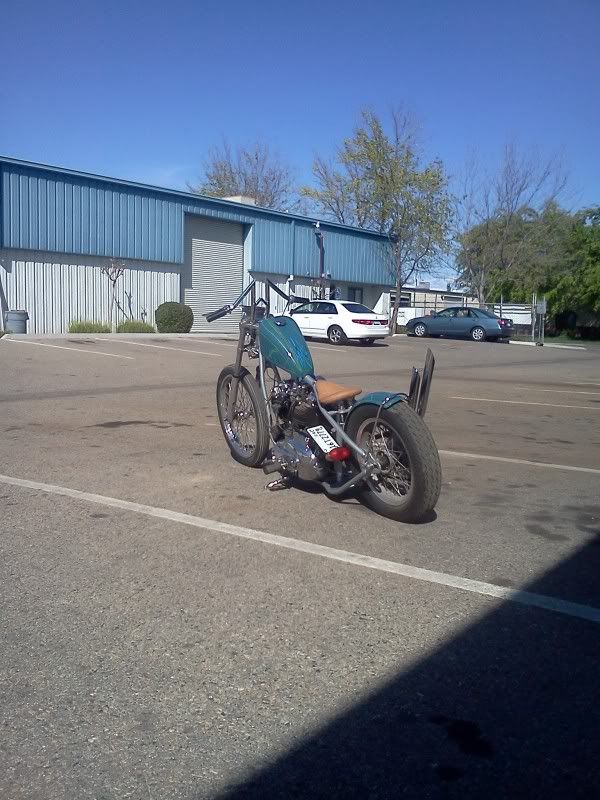 I'm hurting for cash, and planning a move, so the Ironhead has to go. My buddy and I spent hundreds of hours on the fabrication work: the pipes, bars, oiltank, fender strut, and lots of misc. crap were all handmade [we are both fabricators, and this was all done in a shop], we modified the frame [custom gussets, batt. box, etc.], and made the fender from a cut down 33 Ford spare tire cover. The fork legs were shaved on a lathe, as was the stainless upper motor mount. Tins were sprayed by a buddy of mine, and striped by me. Seat was covered in Italian leather [leftover from a vintage Ferrari resto] by Joe Dame at Rick Struck Upholstery.
Motor runs strong [leaks a little, but nothing major], has always been a three kick bike when cold and will pull the front wheel off the ground with ease. Bendix carb was just rebuilt, but leaked a little last time I started it [I'll handle that with the guy who did the work. I'll see that its fixed before it sells].
The bike was just finished so its never been shown, laid down or abused. Here's a link to the build thread:
http://www.jockeyjournal.com/forum/showthread.php?t=33781
I know theres tons of details I'm leaving out but I'm sick as hell right now, so most of my energy is being used to keep me from passing out onto the keyboard. PM me or give me a call at 559-760-3549. Update: the tags were just paid. Title clear, special construction.