I am asking $100 for the 21"
21 SOLD SOLD SOLD SOLD
It is in decent shape. Comes with axle and spacers for old wide glide. Cool old Goodyear tire too, but it looks a little past it's shelf life.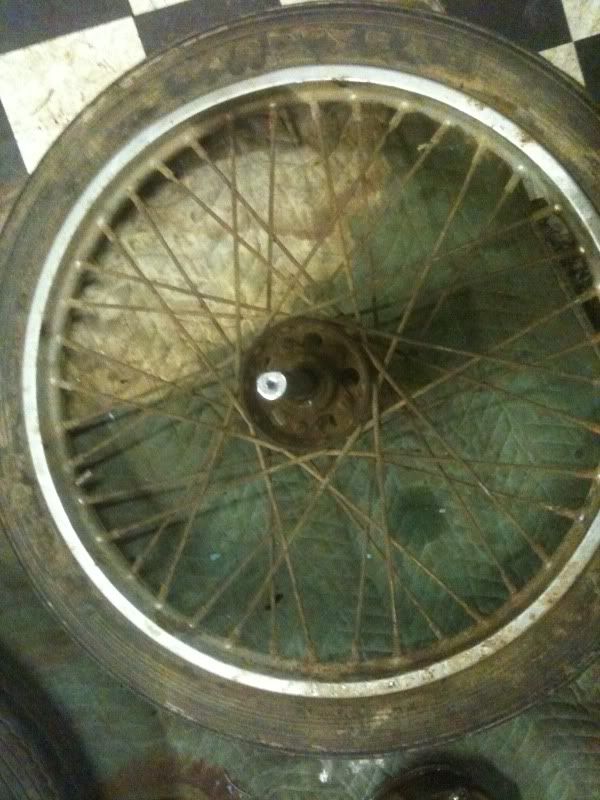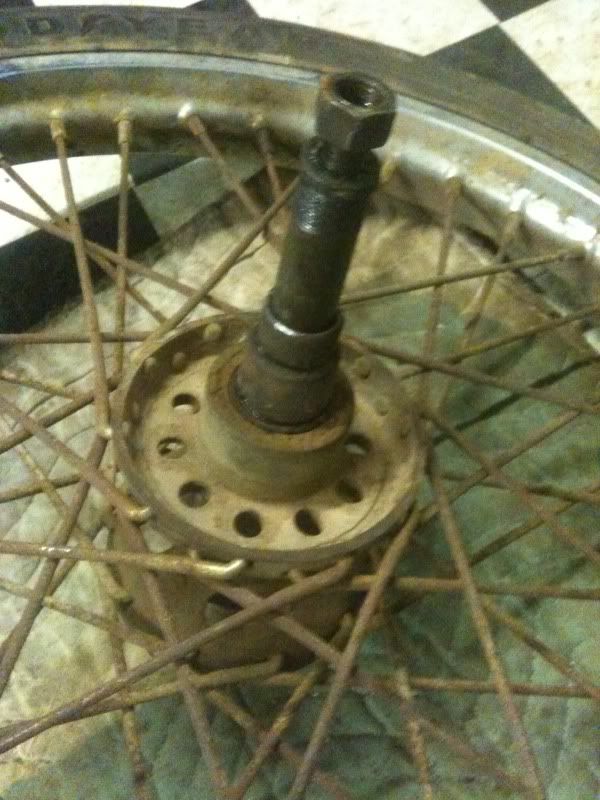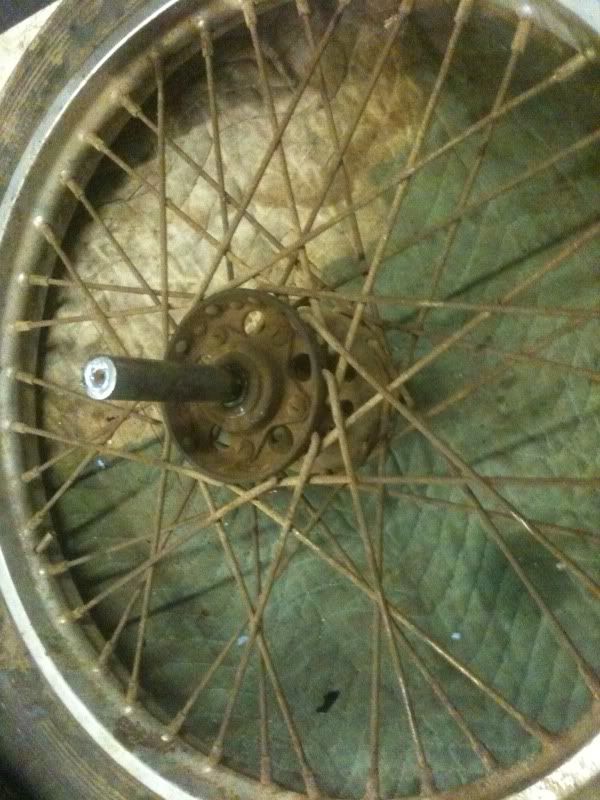 The Knuckle rear is also in good shape and includes the entire drum brake ass'y. The Goodyear tire looks usable, depending on how safety conscious you are.
I am asking $300 for the whole deal here.