| | |
| --- | --- |
| City | Hampstead |
| State | NH |
| Price | $3500 |
Up for sale is my 2003 Evo Sporty.
1200cc, Andrews N4 cams, Mikuni HSR42 carb, Thunderheader exhaust, zippers chain drive conversion.
Factory wiring harness has been gutted, no turn signals, horn, or indicator lights.
Bike has 18k miles, functioned as my daily transportation all last year. Just put HD mini fairing and tach on this winter, I know this isn't everyone's "cup-o-tea" so I have no problem taking that off if desired.
Bike starts first time everytime, runs strong, pulls hard. Only reason I'm selling is I rode a friend's zx9r and now I have to have a crotch rocket. If you've got one and want to trade, I'd be open to that too.
$3500 obo, if you've got cash, make me an offer.
I have stock rear wheel (16" solid slotted mag) and the stock forward controls I'll throw in too.
PM me for more pictures.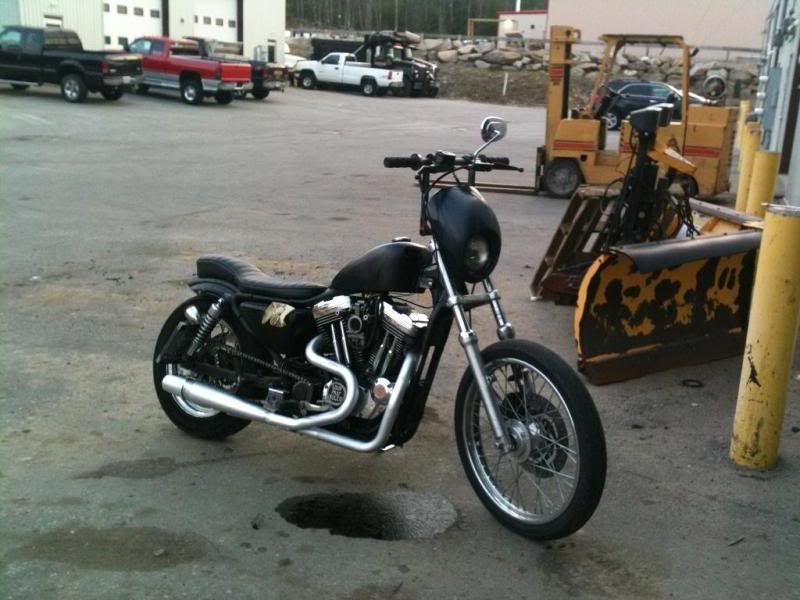 PS... yes thats a rubber glove zip tied over the oil tank. can't seem to find my oil cap, I will of course buy a new one for potential buyers.