Hey guys!
Trying like hell to finish this thing for Born Free. I've been going hard the last couple of months.
It's been tough starting with the bike the way it came. It needed a lot! I posted up my near free bike a while back. It gots its revenge on me though... Jesus.
At Keith's picking up some parts on my way back from getting the bike.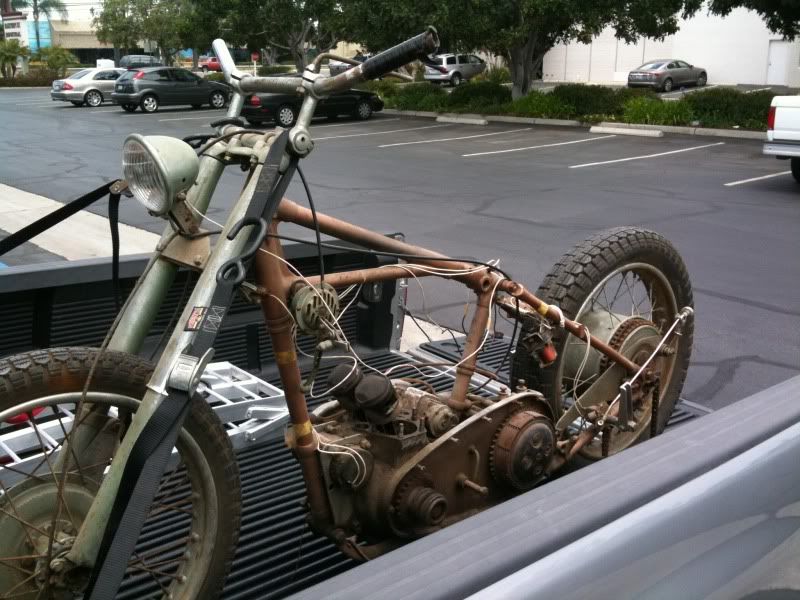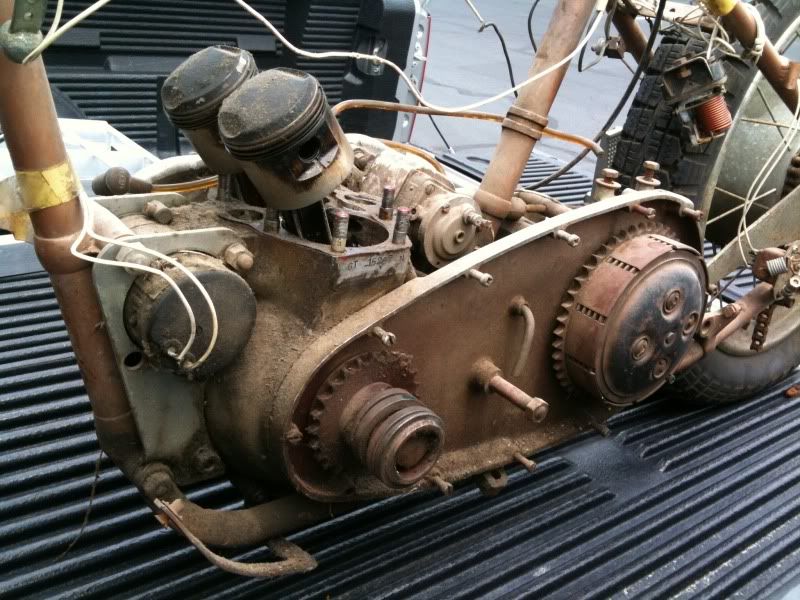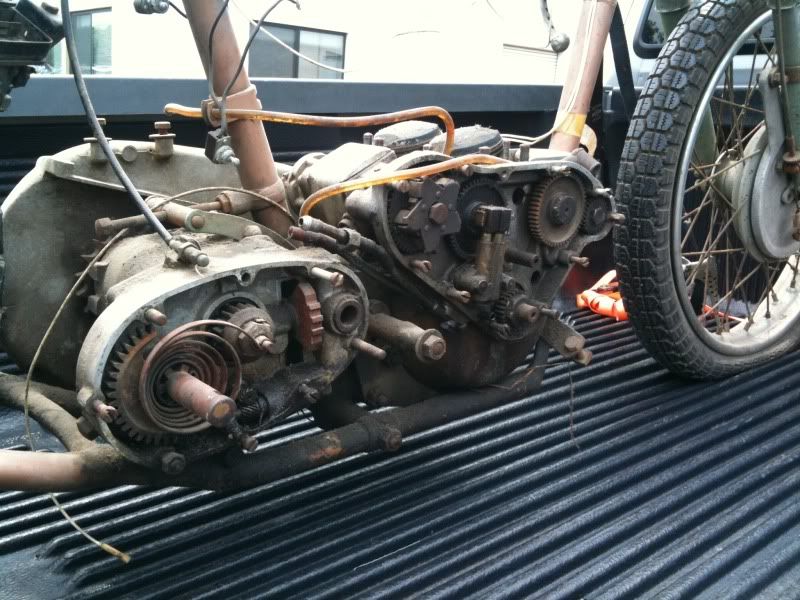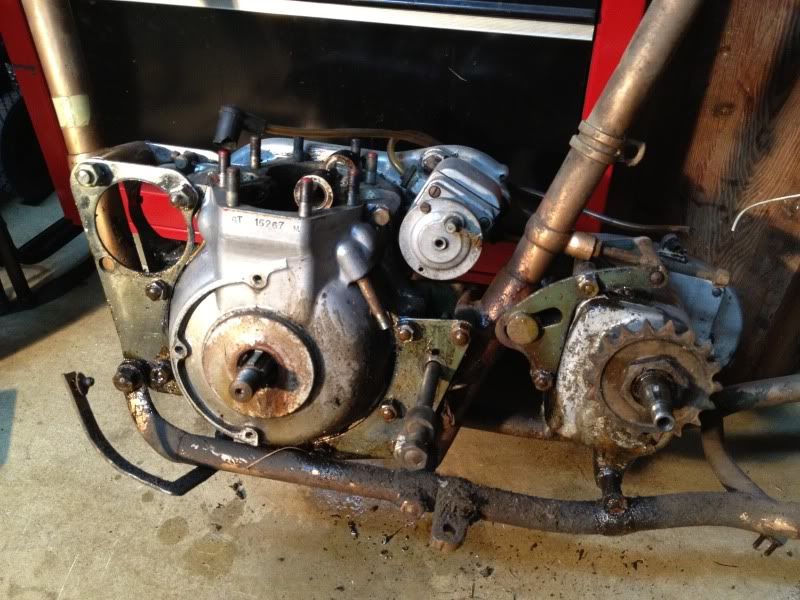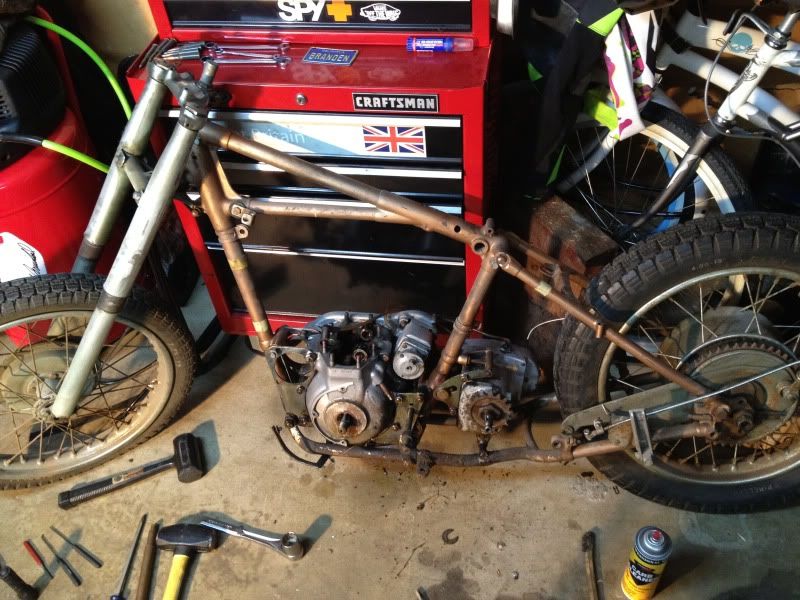 I got the engine and tranny out. And Master Yoda saw that it was good.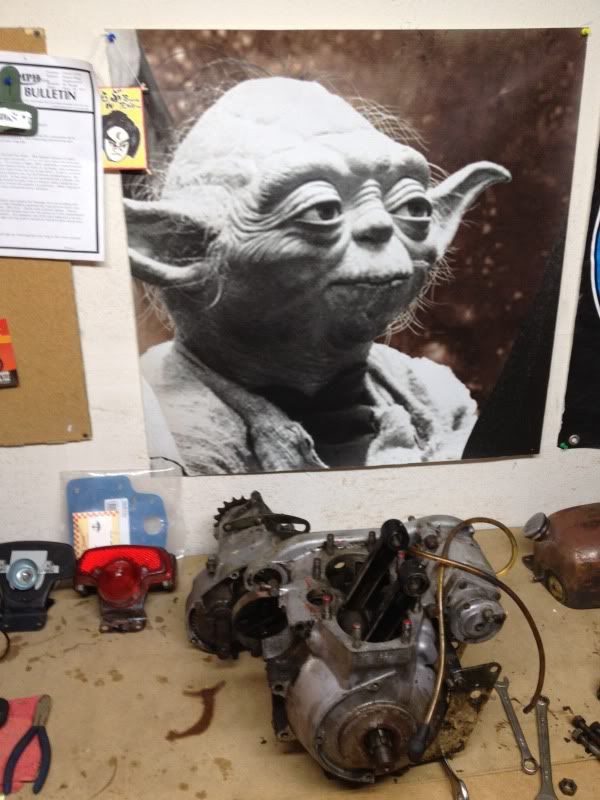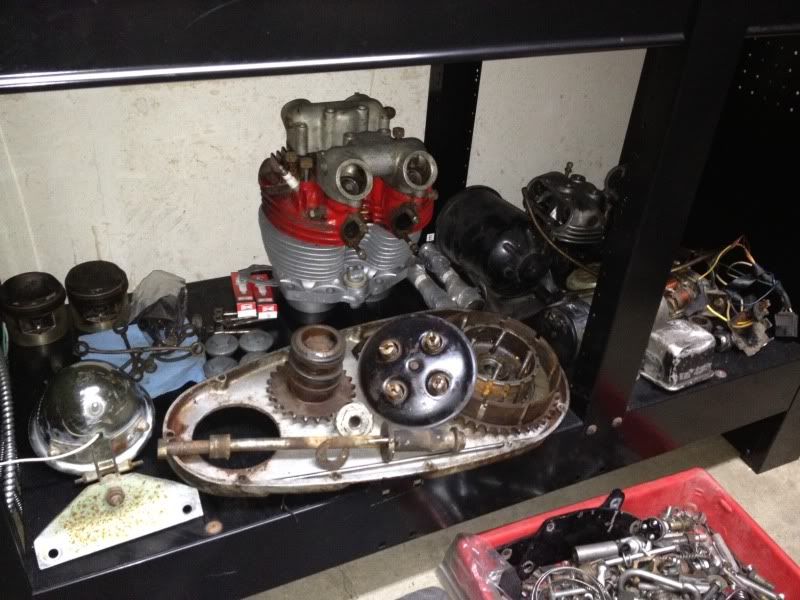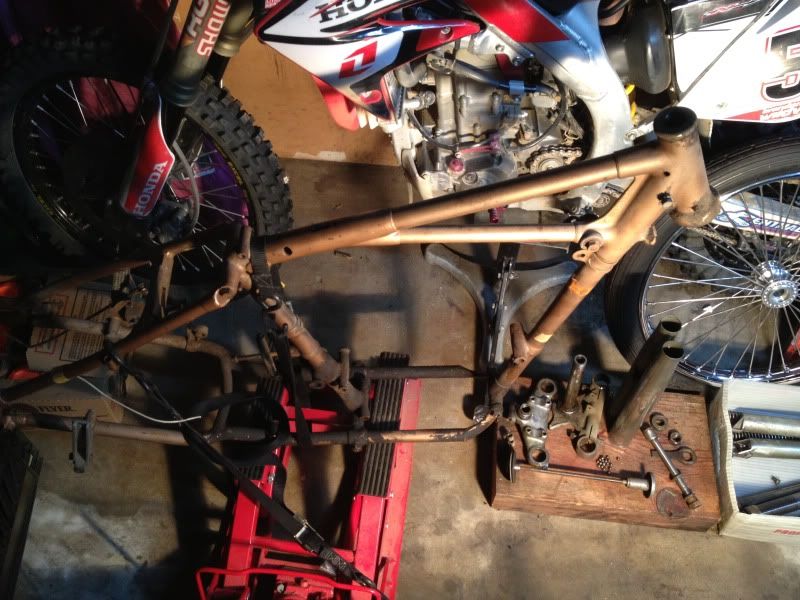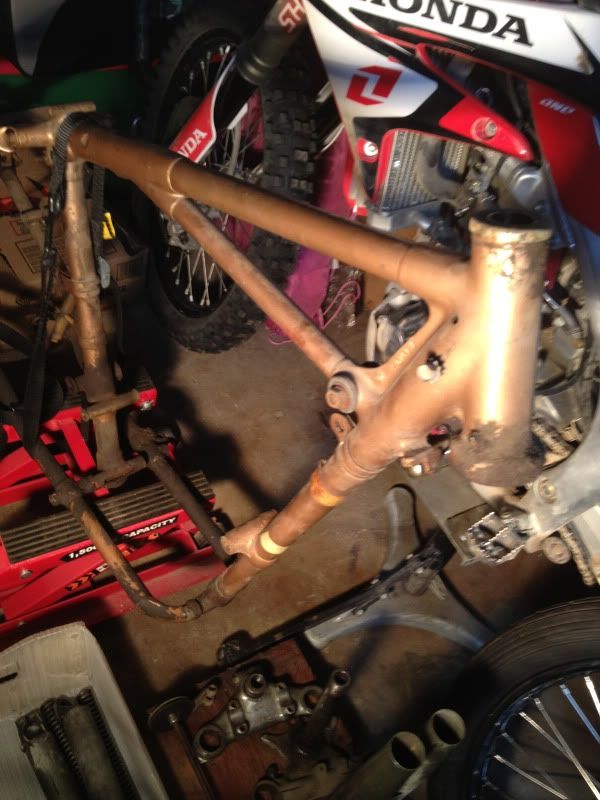 Shaving.