oh, unspeakable mischief and hatred!
the output shaft of the 4 speed was manufactured about .003" too big
and now i can't get the clutch basket on. i just don't get it, why do people
keep on manufacturing and selling aftermarket parts that do not fit or work?
this is frustrating.
i guess i have to sit down and file it down until it fits
old shaft:
fits like a glove and goes on easy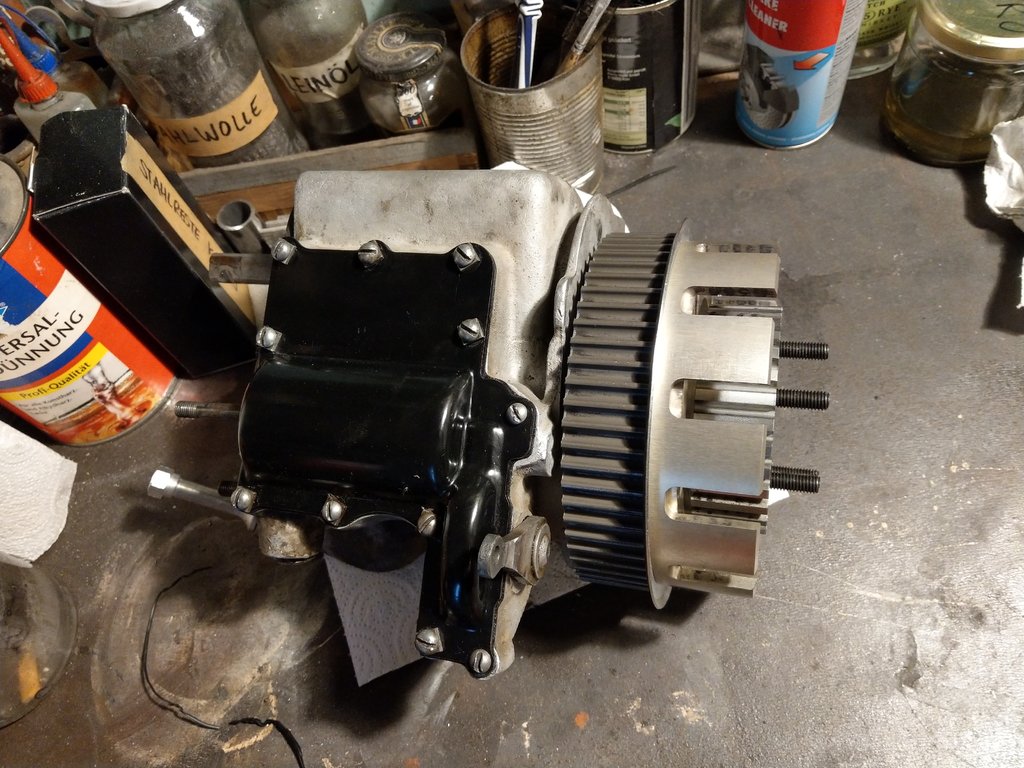 new shaft:
looks good and is ok to set the basket on the gear teeth,
but than after a few mm it doesn't move on.
i made a BIG mistake and tapped it lighty with a plastic mallet...
i shouldn't have done that
now it's filing until hell freezes over, the SOB is hardened as it seems.