I forgot to put fore closer to this thread. Here is what happened after I got my plunger in the mail.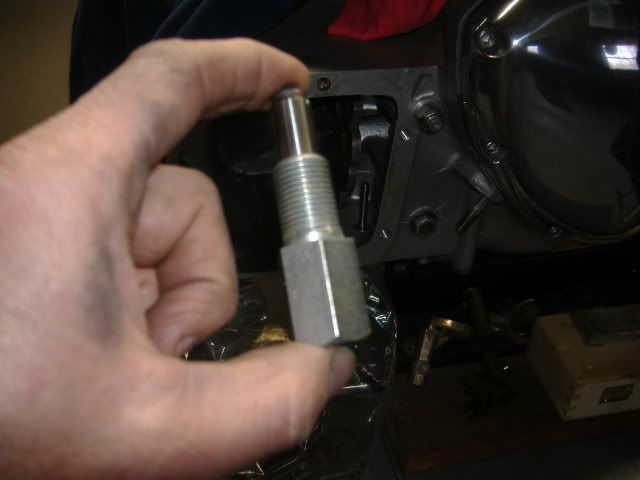 Now I could measure how much to counter sink, turns out 5/8" would be just enough. I decided to use a step drill figuring the taper would not hit the existing threads:
I drilled and then ran the tap thru backwards from the inside to clear the threads I might have messed up with the step drill: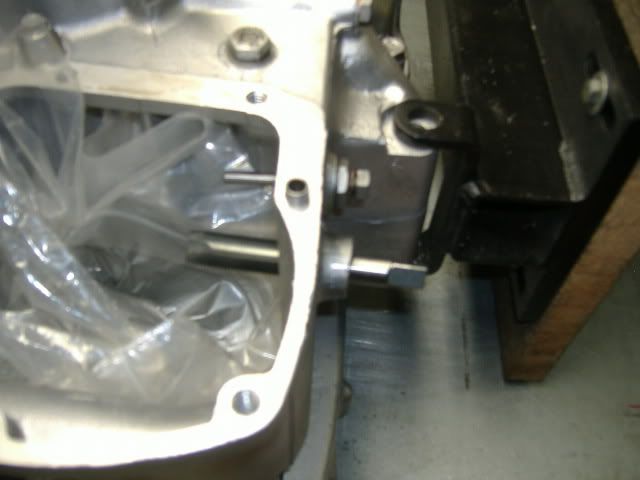 I have heard if the boss is not flat where it seats these will leak. I put it in finger tight and checked with a feeler gauge. There was a .002 gap on one side: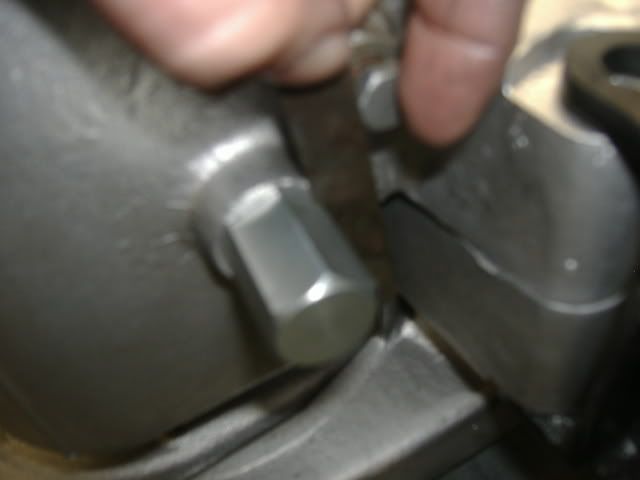 I machined a slug with a hole to match the shaft of the tap and used double sided sticky tape to hold on some DA sand paper. I put black marker on the boss, screwed in the tap, slid the jig slug over the shaft of the tap and hand spun it until all the black marker was gone: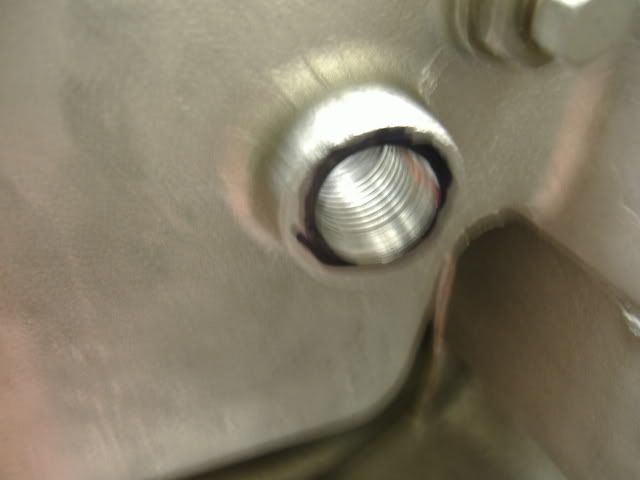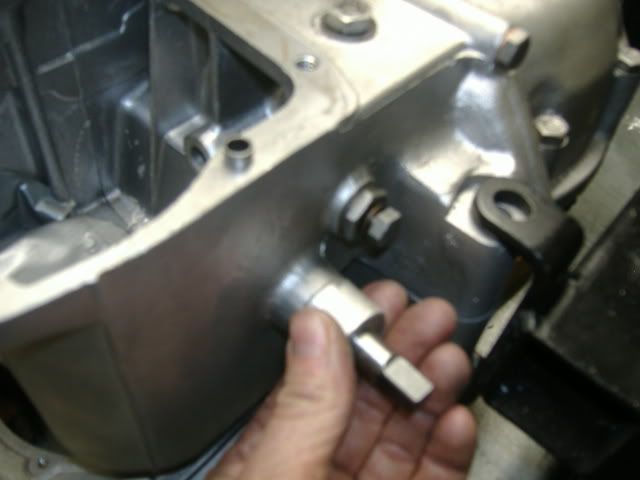 Done and ready to install tranny gears: It lines up perfect!