1969 Triumph Bonneville T120R built up as a 1960s style chopper. Classic style & lines. Fires up first or second kick. Fun bike. Comes with stack of receipts pertaining to build. Shipping to be organized and paid for by buyer. I am willing to deliver the bike to a shipper or local shop within 50 miles of Hudson, NY. Clear transferable NY registration in my name. Please look at specs bellow. It would be very hard to put this bike together today.
1969 Triumph Bonneville T120R
Approx 500 miles on a fresh rebuilt motor from the sludge trap up
.060 over barrels
New Amal 930s
Finned oil line, finned timing cover, finned primary inspection cover
Mullins Chain Drive kicker pedal
EMGO dual fire coil
Pazon electronic ignition
Sparks regulator/rectifier
David Bird 4" stretch hardtail connected to coveted 1970 front loop
Custom sissy bar with plate mount & brake light, blue light on fender wired in as well
19" Dunlop rear rim in black powder, stainless Buchanan 's spokes, black powder hub, new Firestone ANS tire
21" Dunlop front rim in black powder, stainless Buchanan 's spokes, black powder front twin leading shoe, new Avon Speedmaster
NOS MCM fork covers
Flanders bars with NOS Gran Torismo blue sparkle grips
Pre-unit oil tank from 1951 in original paint
Hap Jones tank stamped "Made in England"
Wassell fender stamped "Made in England"
Haifley Bros seat & p-pad, chrome hairpin type springs
Biltwell stainless steel seat hinge
Please ask questions
Search "hZiXoINvgH0k" for a you Tube video of the bike running on 02/27/17
[IMG]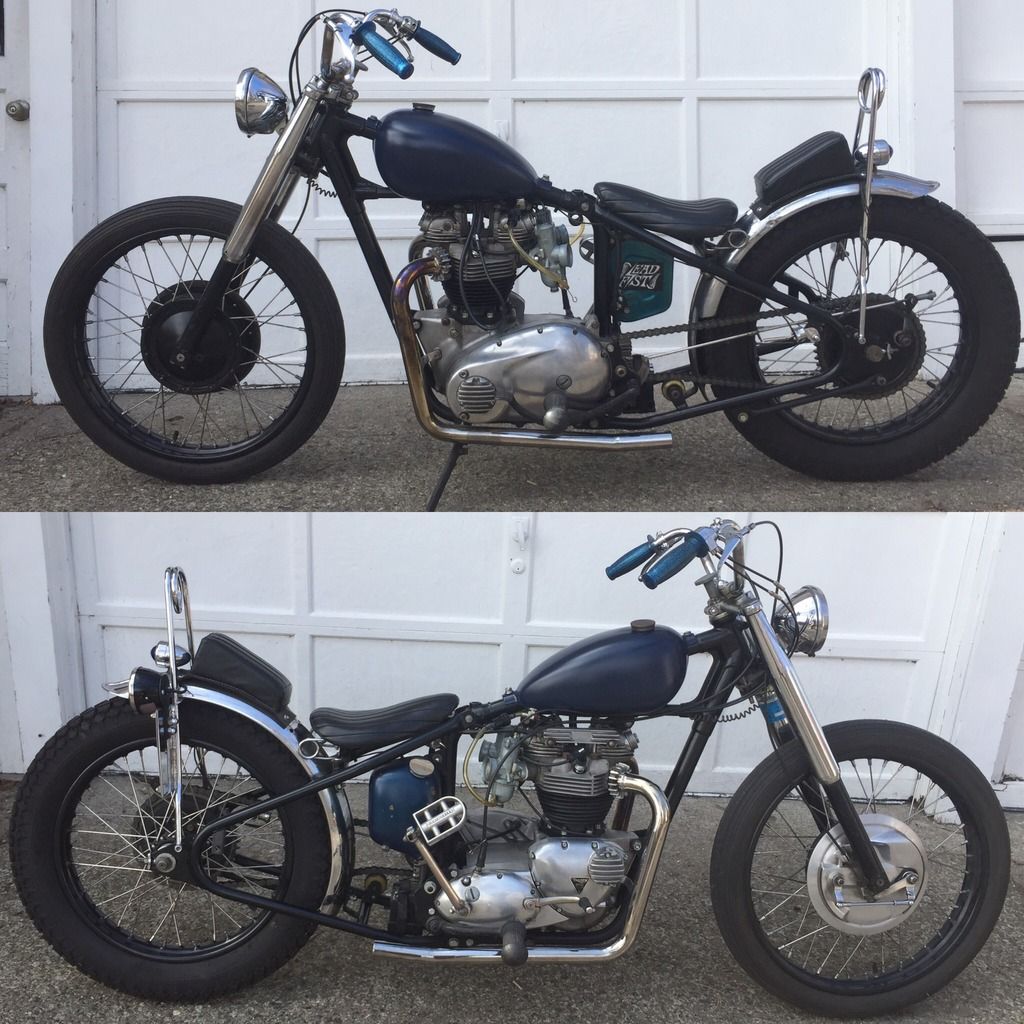 [/IMG][URL=http://s692.photobucket.com/user/bobbyji48/media/PQKY3532_zps3qybyybw.jpg.html]
[/URL[URL=http://s692.photobucket.com/user/bobbyji48/media/TVCU0745_zpsjssq2cx0.jpg.html]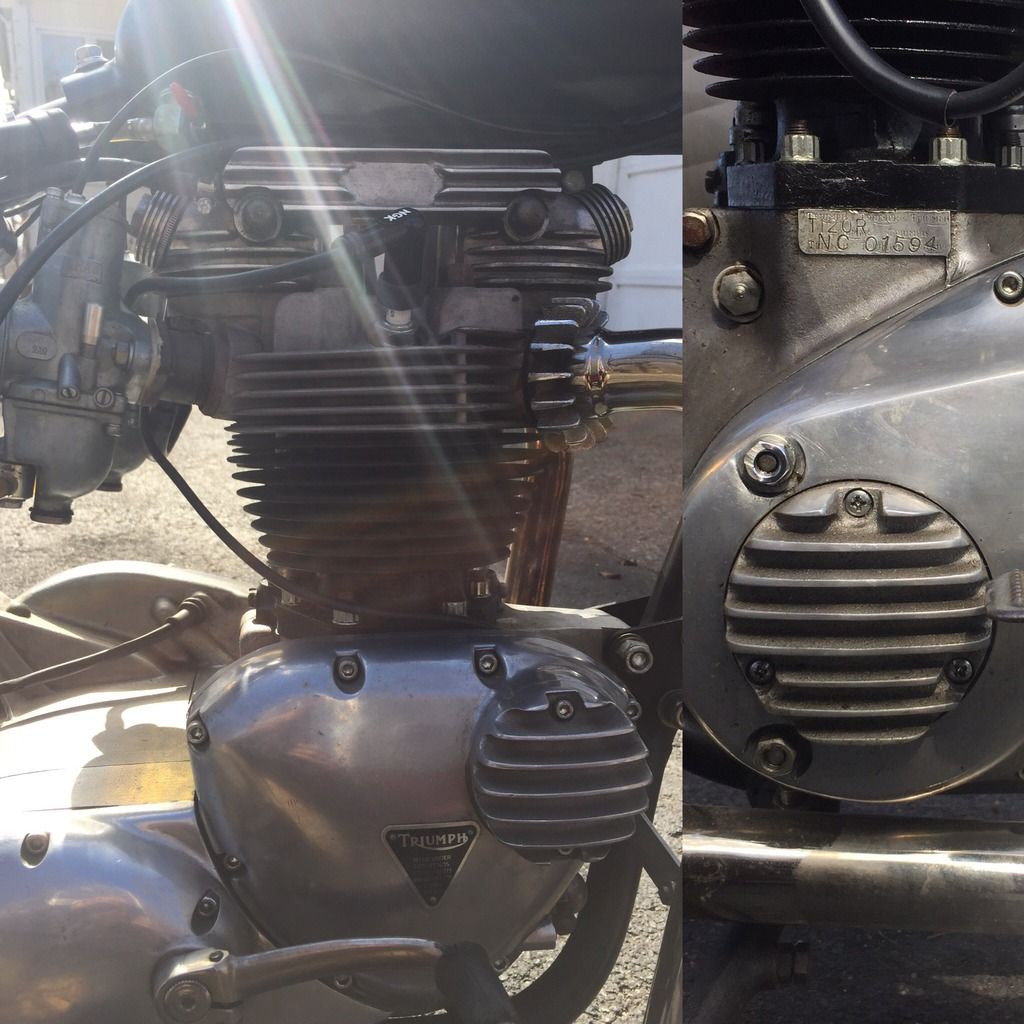 [/URL[URL=http://s692.photobucket.com/user/bobbyji48/media/NWTW0777_zpspqxiveeu.jpg.html]
[/URL