Howdy.
I have a lot of Sportster stuff right now, and I will be posting pics tomorrow morning. Everything listed is OBO you pickup or you pay for shipping.
- 1982 Stock Sportster Frame with clear title, uncut and nice, comes with swingarm. $500 OBO
- I have other custom titled frames as well.
- 1959 XLCH Frame. Nice original early frame. Uncut except for top of seat mount at the base of the gas tank was cut off. Comes with swingarm. $500 OBO
- 1982 Sportster front end 35mm complete with dual disc front wheel, axle, both calipers, master cylinder and brake line. $400 OBO
- Mid 70's Sportster Front forks with triple trees and front axle 35 mm $200 OBO
- 16" extremely nice chrome laced rear wheel (looks brand new) from 2001 Sportster with brand new rear tire. $250 OBO.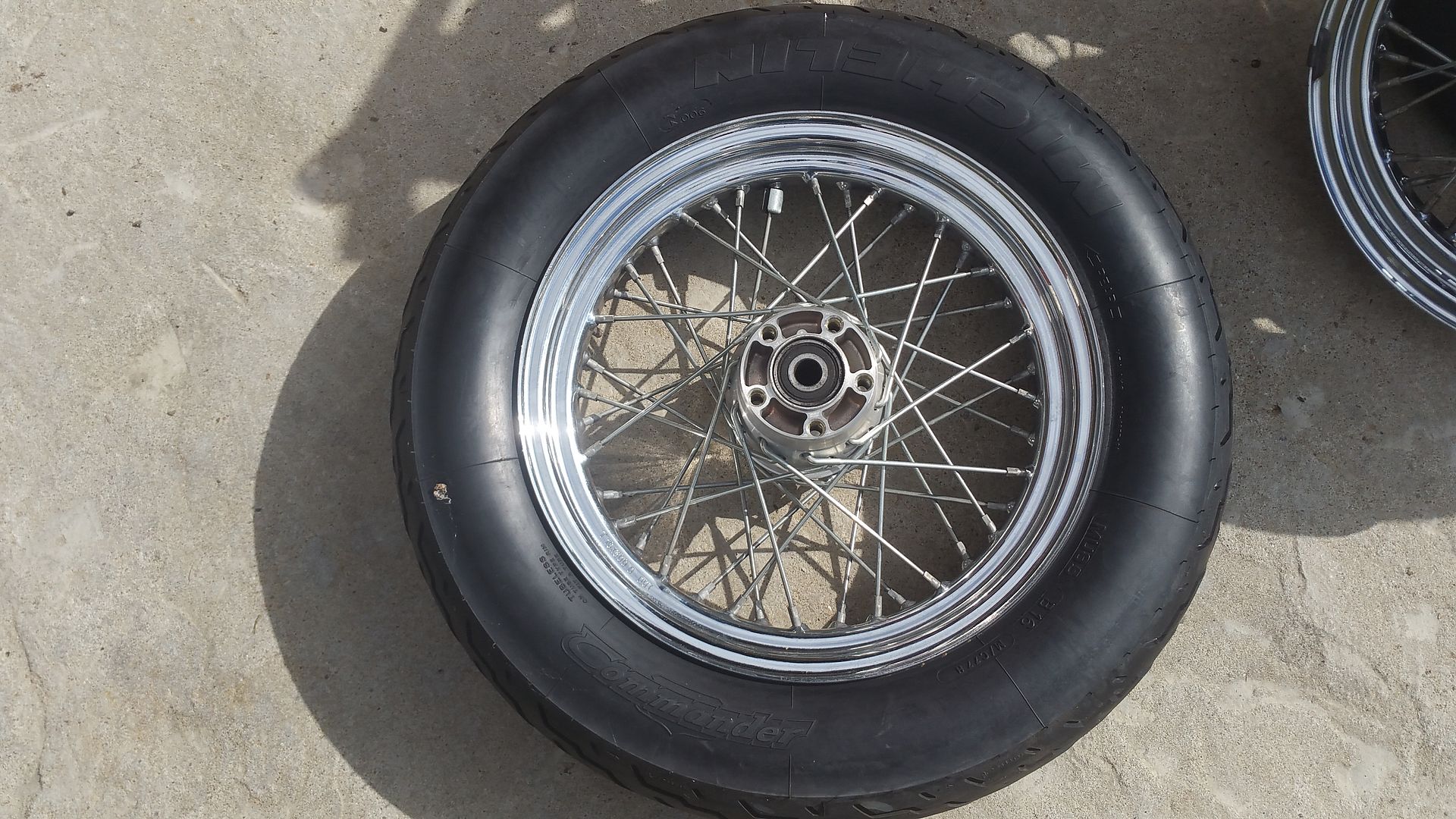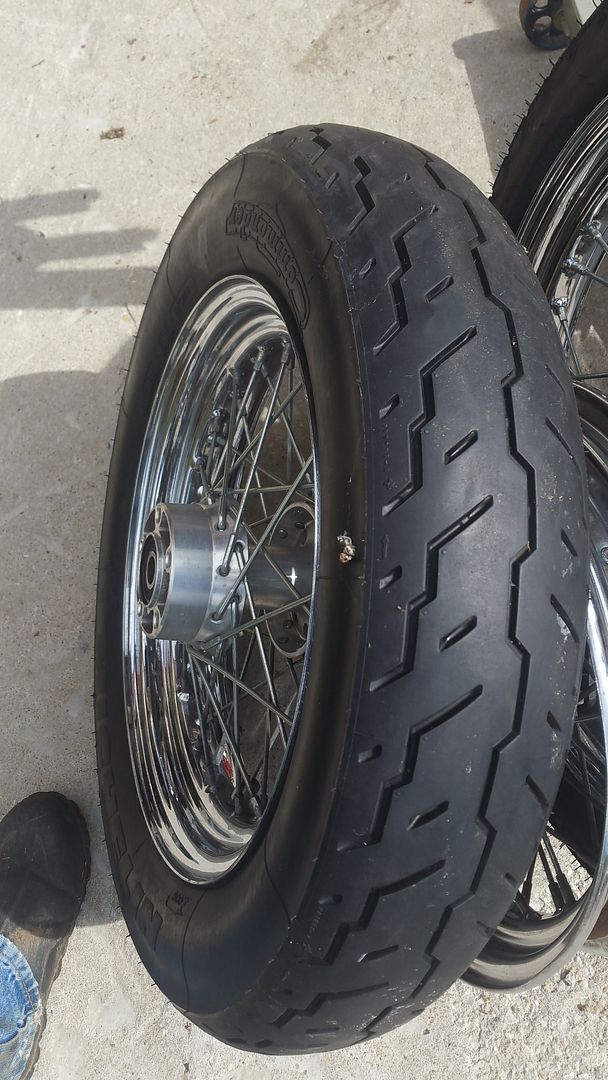 - 16" chrome rear ironhead wheel with early drum break in good shape. $150 OBO.
- 16" Chrome Shovelhead laced rear wheel, very nice with good tire $250.00 OBO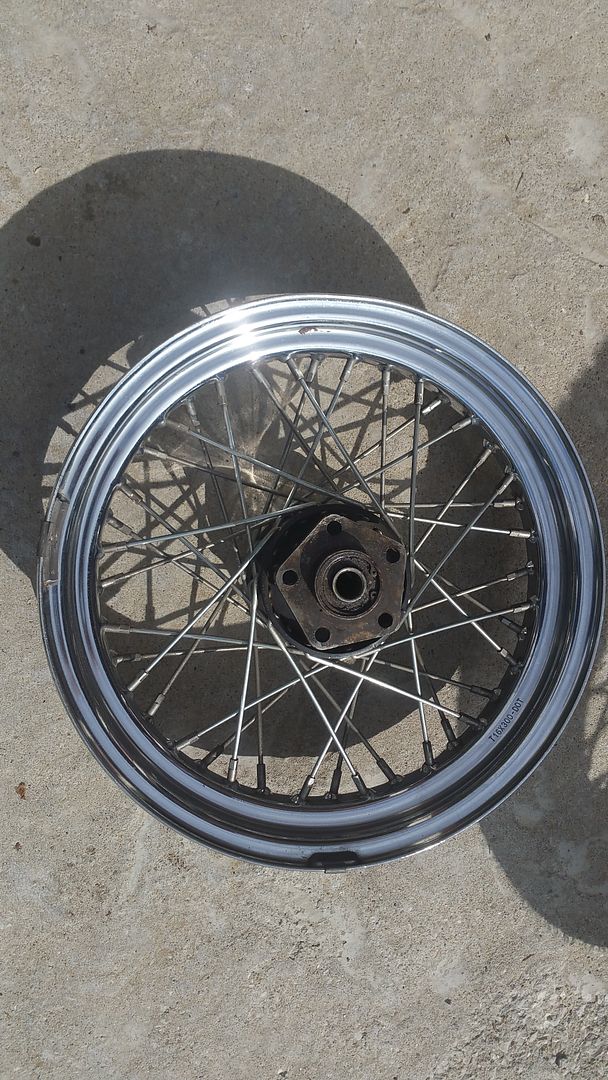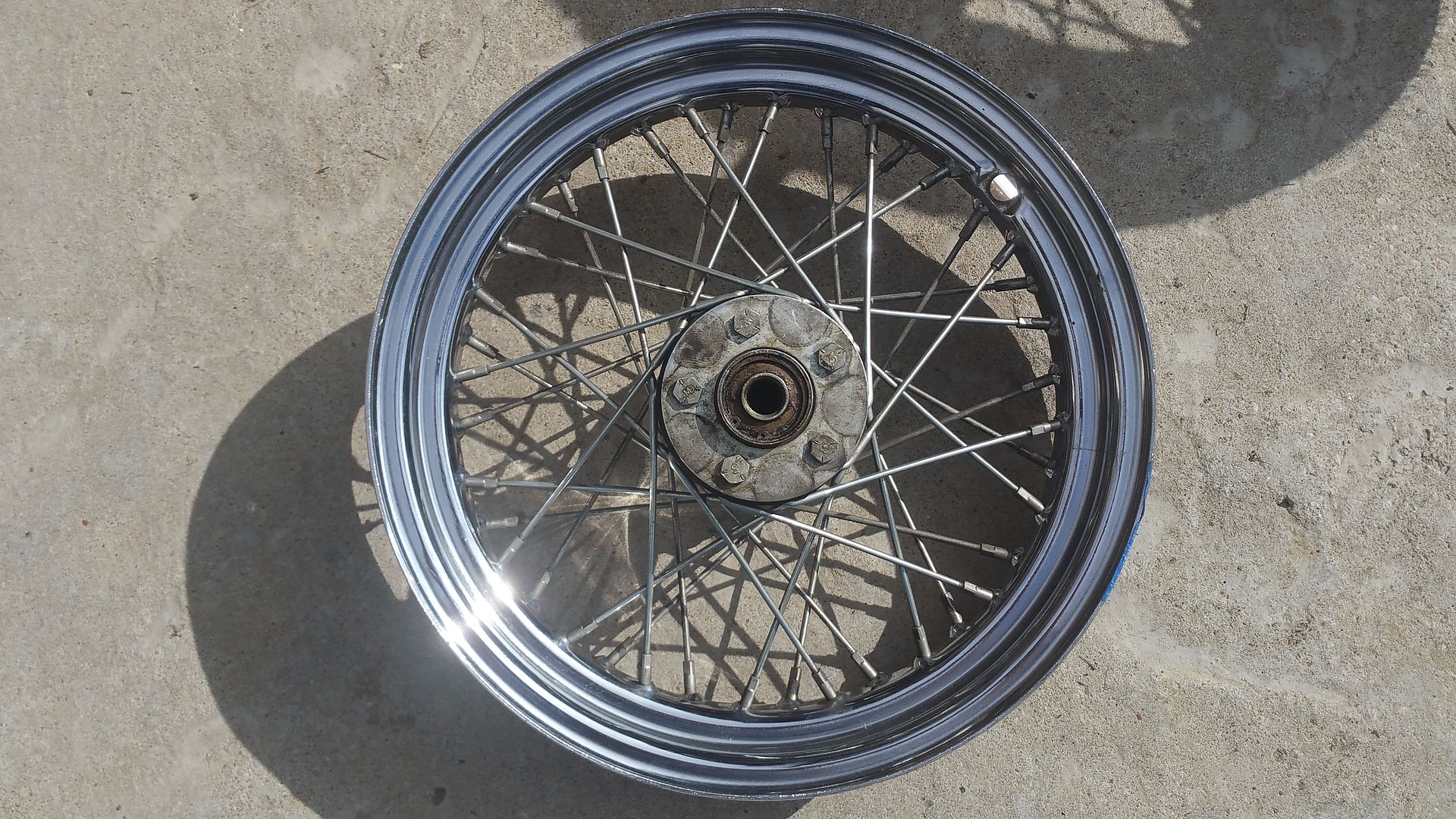 - 16" early 80's Shovelhead mag rear wheel with good tire $150 OBO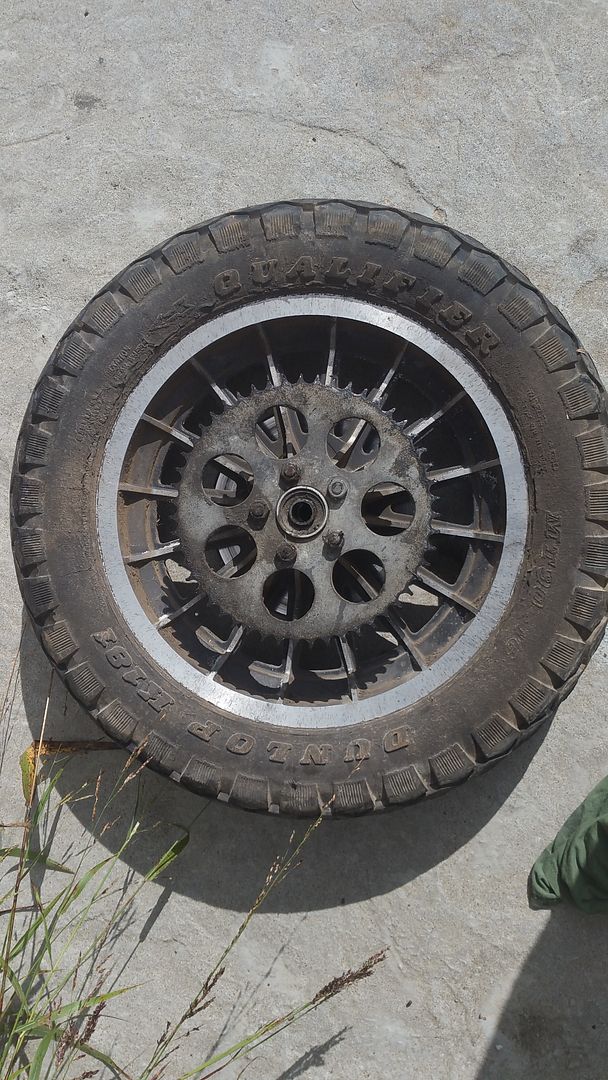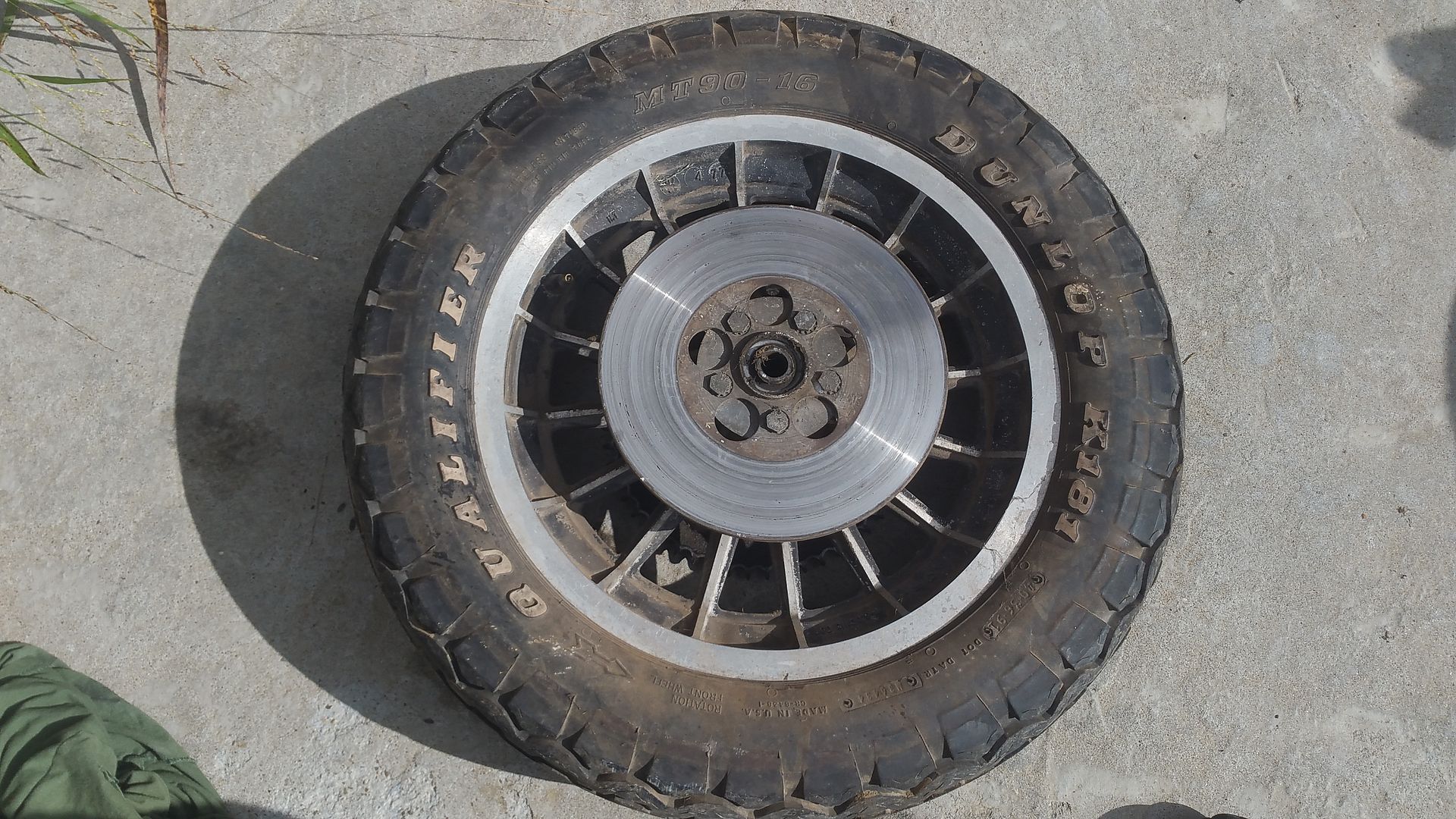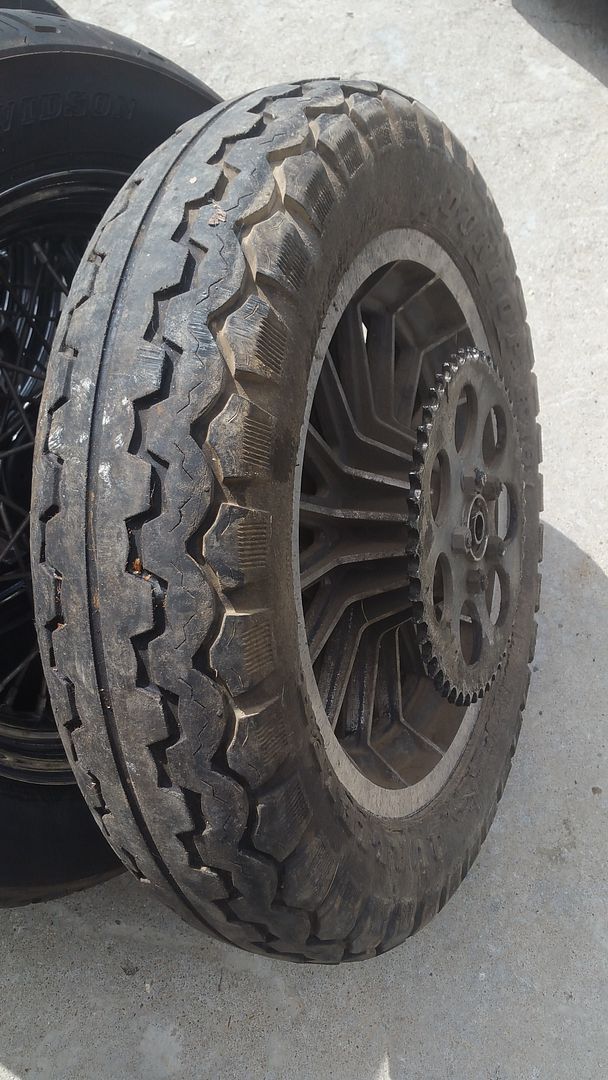 - 2 sets of Aluminum Sportster 39mm triple trees $40 ea. OBO
- Early 80's Shovelhead juice brake master cylinder and caliper in working condition. $100 OBO
- 19" Mid 70's Shovel or Sportster front disc wheel laced to a very nice DID aluminum rim with rotor and nice tire. $250 OBO
- 1982 Sportster gauges, speedo and tach, 17,000 original miles, with speedometer drive cable and wheel spacer complete and working condition. $150 OBO
- 1990 883 Sportster Speedometer in good working condition. 18,000 original miles with speedo cable in good condition $100 OBO
I also have lots of front and rear fenders from all eras of Sportsters, fender struts from all era of Sportsters, Several Bates style headlights with mounting brackets, carbs, air cleaners, sissy bars, seats, etc.
Let me know what you are looking for. Pics tomorrow!