So I got my 81 Ironhead motor back into the frame last week. I noticed something with the motor mount that has me a little concerned. I had the frame hardtailed and the bolts dont fill the new mount. I have provided a picture to show what I am talking about. I still need to get some shorter bolts for the lower bolts.....thats the one I took a picture of. So I know the bolt needs to be shorter.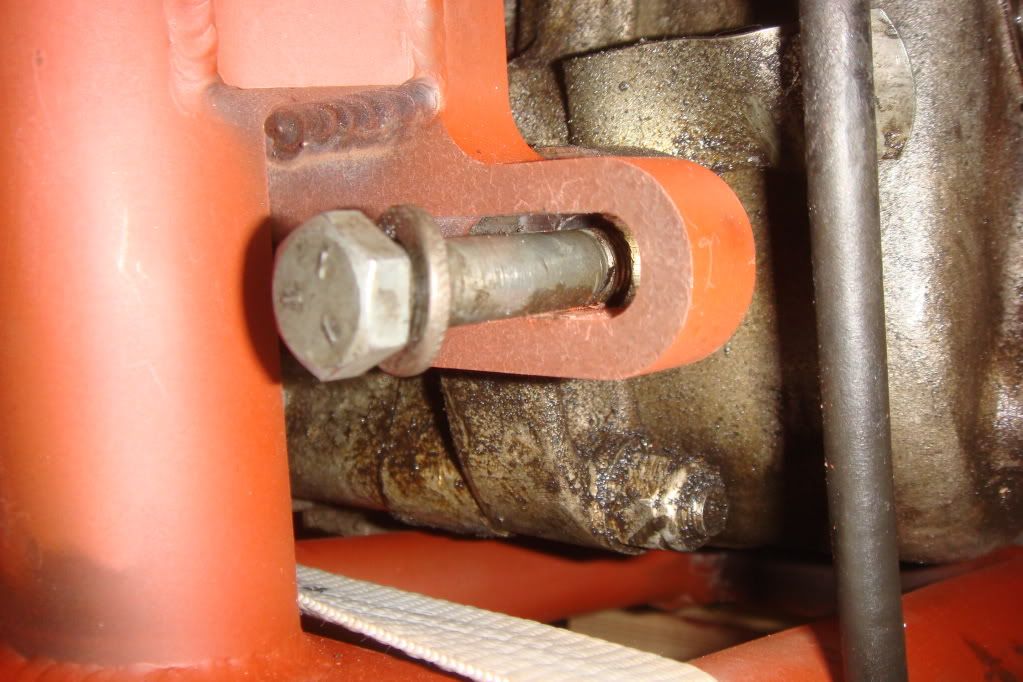 So I measured some stuff with a caliper and the bolt is .375", hole is .446" and frame mount is .5" thick. So do I just bolt it up and tighten them down and ride it? I am concerned that the motor is going to move up and down to much when running so I am not comfortable with that option at the moment.
I was thinking that I could maybe have a machinist do up some spacers for me. Kinda like a sleeve with built in washer that the bolt will go through. Does that make sense?
The stock bolts are what is in there right now.